Mandeville, LA – Exclusive Transcript – There are two prohibitions in the Constitution, one against religious tests for office and the First Amendment.  I don't see how if bigamy or polygamy were what the Mormons said was a part of their religion, I don't see how that could have been used to exclude or say they could not have been admitted as a state provided they ratified the Constitution. Check out today's transcript for the rest…
Begin Mike Church Show Transcript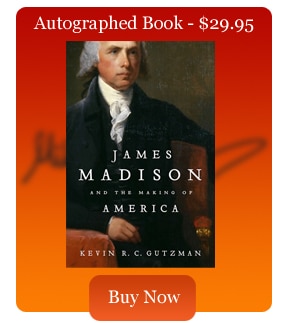 Mike:  Richard in Louisiana is next on the Mike Church Show.  Hello, Richard.
Caller Richard:  Yes, Mike, you should go right out immediately and buy yourself an Arturo Fuente Churchill and enjoy that on this auspicious occasion of your daughter's birth.
Mike:  You know what I actually have?  Three Christmases ago, my friend, the official redneck of this show, Garrett Carter, make me 20 custom-made Mike Church autographed — we actually had a wood-burning die-cast of my signature so we could burn it into the wood.  We had 20 custom humidors made.  We did two sizes of cigars, the corona and the Churchill.  Unbeknownst to me, one of the humidor boxes was actually filled with a box of Churchills.  I didn't discover this until about six months ago.  Thankfully I had stuck a portable humidification device, a water pillow, in it so they were perfectly preserved.  I have smoked three of those since I discovered them.  Today is number four.  I actually withdrew an el Rey Dude corona cigar which you can get in the Founders Tradin' Post at MikeChurch.com if you want one.  We don't have the Churchill size.  We only make them for special occasions.  I actually withdrew a Churchill and I have been enjoying that since 6:30 a.m.
Caller Richard:  To get the best out of that, you have to have plenty of time to devote just to that.
Mike:  Indeed.
Caller Richard:  You don't want to rush that.
Mike:  Yes, sir.
Caller Richard:  I wanted to ask you, that little sting that fellow made about tossing California out and what not, it just sort of stuck a thing in my head.  In history, something like that did happen.  I'm not sure if it was President Polk or what president it was.  It was an order by the Commander in Chief, the whole military attachment or a large force or whatever was sent to Utah to attack it and destroy it because of polygamy back in the 1800s.  There were attacks back and forth.  There's quite a history on that.  They weren't a state yet, but they weren't going to be tolerated on the North American continent.
Mike:  I recall hearing something about that or reading something about that, but I don't recall the entire story.  I do know that there was some sort of a battle or firefight over it.  I don't know that they were actually trying to kick the state out, though.
Caller Richard:  They weren't a state yet.  They were not a state yet and they were not going to be admitted as a state until that proposition was totally put down and settled.  There was more ambitious thinking in that group because they wanted more than the state of Utah for their state.  They had pieces of Nevada and parts of Colorado.  They were quite ambitious.  There was some bloodshed there.
Mike:  There are two prohibitions in the Constitution, one against religious tests for office and the First Amendment.  I don't see how if bigamy or polygamy were what the Mormons said was a part of their religion, I don't see how that could have been used to exclude or say they could not have been admitted as a state provided they ratified the Constitution.  The general government would be silent on that question.  It was none of their business.  Did people have a moral hang-up about it?  I suppose they did.  Legally speaking, since there's no test for a religious office and since the First Amendment precludes the federal government from making any law respecting an establishment of religion, whatever religion the people of Utah wanted to establish in their name, it was totally within their right to do so, totally, not partially.  That's what the Establishment Clause was supposed to guarantee and is supposed to guarantee.  Of course, that was then and this is now.
End Mike Church Show Transcript