Podcast: Play in new window | Download | Embed
Subscribe: Google Podcasts | Email | RSS
Fake Acts of Love and Devotion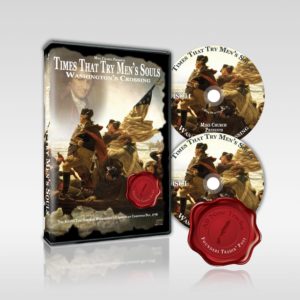 Mandeville, LA – Exclusive Transcript – "I must say, I watched this yesterday.  I watched Joe Biden speak at the Boston Marathon Memorial.  There was the pomp and display of the logo of the Vice President of the United States and all this other stuff.  I'm just thinking to myself: What does any of this have to do with the recovery of the people that had their legs blown off by those Tsarnaev brother madmen?  Why is Biden there?  What is the purpose of this?"  Check out today's transcript for the rest…
Begin Mike Church Show Transcript
Mike:  Now, what is this business in the digital media files today of the presidential spokes-mouthpiece, Jay Carney, talking about Obama having his own moment of silence?  I must say, I watched this yesterday.  I watched Joe Biden speak at the Boston Marathon Memorial.  There was the pomp and display of the logo of the Vice President of the United States and all this other stuff.  I'm just thinking to myself: What does any of this have to do with the recovery of the people that had their legs blown off by those Tsarnaev brother madmen?  Why is Biden there?  What is the purpose of this?
It's just another expression of our embrace of, I think anyways, or too many people's embrace of what amounts to the American aristocratic and monarchical system, Biden being part of the royal family.  He provides "aid and comfort."  Really?  Why?  What has Joe Biden ever done that would comfort anyone that had suffered at the hands of the Tsarnaevs?  I don't want to get into all the details here.  There was just something about it that was bothering me.  As I was watching this, I'm just going: Why?  For what reason?
I understand the mayor saying a few words and the director of the marathon, perhaps, and even the survivors.
FOLKS, a message from Mike – The Project 76 features, Church Doctrine videos and everything else on this site are supported by YOU. We have over 70, of my personally designed, written, produced and directed products for sale in the Founders Tradin' Post, 24/7,  here. You can also support our efforts with a Founders Pass membership granting total access to years of My work for just .17 cents per day. Thanks for 17 years of mike church.com! – Mike
Here's your FREE Preview of Today's Mike Church Clip of The Day
[private FP-Monthly|FP-Yearly|FP-Yearly-WLK|FP-Yearly-So76]
I don't understand all the other politicians showing up other than their own vain pursuit of ego.  Why aren't I reading about this today?  [mocking] "How do you know Biden's heart wasn't in it?"  Well, if it was, he could have shown up just like anyone else.  He could have grabbed a seat in the back, held his rosary in his hand and prayed for those people.  These fake acts — this is what bothers me — these fake acts of love and devotion are just another symptom of the lack of true spirituality of our times.  To me, that instance yesterday should have been a solemn occasion.  You don't need presidents and vice presidents showing up.  At least Obama didn't go.  So is that why — was Carney asked why Obama didn't go to the ceremony, why our elected king didn't show up to wave the royal scepter over the starting line or finish line?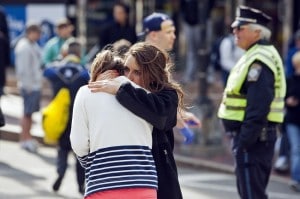 Eric:  A White House press reporter named Julie Pace asks Jay Carney in this clip why there is no coverage of moment of silence with Obama.  There was a moment of silence yesterday, I believe, at the time the bomb went off, I think around 2:00 or something.  So he answers that he'll have his own moment of silence in his office while they're having a meeting and there's going to be no press coverage of it.  So who knows if they really did it?  Who knows if he really just didn't want to cause a big stir about it?  She is kind of upset in her tone in asking Jay Carney this question of why nobody is allowed in the room with him.  He answers: To keep it solemn.  We were thinking about allowing one photographer in, but then we didn't want to be seen as treating one arm of the press as more favorably than the other arm of the press.  So they felt it was just best for him to keep it private and have his own moment of silence.
Mike:  Why do we have to see Obama do anything about this?  I don't understand.
Eric:  Because we have to see, Mike, that he is —
Mike:  No, we don't!  I need to see the bishop of the Diocese of Boston praying about it.  I don't even need to see him.  Can you play the question or do you just have the clip?
Eric:  The question is in there as well.
Mike:  I want to play this for the audience.  Again, those of you that are residents of Boston or went to the marathon, please do not misunderstand.  Do not be angry with me.  I do not mean in any way, shape, or form to rain on the solemnity of your event yesterday.  What I'm trying to get to here is why officials that are members of government, that have absolutely nothing to do with the process of healing and of contrition and of forgiveness — what purpose did Joe Biden serve in showing up?  I don't even want to get into the expenses of it.  I'm just talking about from a moral perspective.  If he so desperately wanted to connect with these people, then become Joe Biden citizen.  As I said, show up in a bleacher sheet with a rosary in your hand, shut your mouth, and be solemn.  There's nothing solemn about giving speeches from your monarchal position as vice president of the United States.  The fact that Obama's press secretary was asked: Why wasn't he there?  Does he have to show up at every funeral in the land now?  Is that part of our — good grief!
Why don't we just end this?  Look, I don't want to see President Obama become the elected king, but we have two royal families competing already.  Let's get it over with.  No more campaigns.  No more primaries, nothing.  We're going to have alternating presidents.  We're going to go Bush, Clinton, Obama.  So next in line is Hillary.  Hillary gets to rule for four years, then she passes the scepter to Jeb.  Jeb rules for four years and then he passes the scepter to Michelle.  Michelle rules for four years and then she passes the scepter to Chelsea.  Then Chelsea rules for four years and then she passes the scepter to young George P. Bush.
It won't make any difference in the affairs of state, not one iota, other than we'll keep bombing everyone alive that's not an American back into the stone ages.
The central banking cartels will survive.  The buddies and those connected close to the Obamas, Clintons and Bushes will continue to proffer.  We know that.  Your rights as an American citizen or as a free citizen of North America will continue to be eviscerated.  People like Cliven Bundy will
get steamrolled by federal bulldozers.  None of that will change, but at least we don't have to spend $1 billion and hundreds and thousands and millions of seconds and hours debating over who ought to be the next president.  Let's just get it over with, get it over with, get it over with.  We'll just have the rotating royal families.  [mocking] "Mike, you don't like any of those people."  You're right.
This site is supported by your Founders Pass Memberships and purchases in the Founders Tradin' Post, can Mike count on your support today? Shop the Tradin' Post and become a Founders Pass Member.
First of all, I don't think it matters, number one.  Number two, since we're already acting as though they are royalty, let's just make them royalty.  For the rest of the imbecility out there, for the rest of the citizenry out there that cannot, will not come to grips with the fact that in order to preserve what little remaining freedoms they have, that they must revert back to their former styles of government and to their former manner of study and of worship.  Since we don't seem to be able to communicate this to anyone, the rest of us Remnants — maybe we can get them, they being the royal families, to just give us one of those federal parcels of land out in the Nevada desert.  Those of us Remnants will carry our Constitution and Federalist Papers and Anti-Federalist Papers and carry our rosaries and crucifixes and some of our priests out there.  We won't cause you any trouble at all.  All we need is a little piece of land and the ability to get to the ocean, some flyover space, and some water.  We'll do the rest.  You don't have to do anything.  Just leave us alone.  You go ahead with your continent-wide royal family.
End Mike Church Show Transcript