It's ALL Thievery…..no Matter WHAT Letter is Behind the Name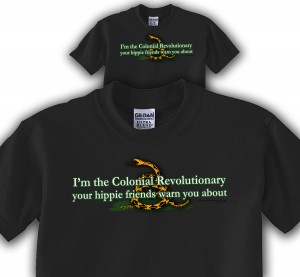 Mandeville, LA – Exclusive Transcript – "You see, Jarrell, I look at these things a little differently than most people because I believe that the dissolution of the union as a result of the irresponsibility and recklessness is near.  I heard, as Jefferson did in 1820, the knell of the union a few years back."  Check out today's transcript for the rest…
Begin Mike Church Show Transcript
Mike:  How you doing?  You're on the Mike Church Show, Sirius XM Patriot Channel.
Caller Jarrell:  How you doing, man?
Mike:  I'm all right, sir, thank you.
Caller Jarrell:  I just wanted to say I applaud the fact — I get my news from various stations and channels.  I have an open mind and I'm a critical thinker.  I applaud the fact that you, and I've even heard Mark Levin starting to recognize it now, this stuff that we see in Washington is like WWE.  All these guys are playing for the same team, and the team is money.
This site is supported by your Founders Pass memberships and purchases in the Founders Tradin' Post, can Mike count on your support today? Shop the Tradin' Post and become a Founders Pass member.
Mike:  I like that.
Caller Jarrell:  They're all playing for the same team.  They put on a big show for us.  I'll be honest with you, they're all full of crap.  Rand Paul, Obama, McCain, David Vitter, which I'm very disturbed that this clown is going to run for Louisiana governor and probably going to win.  He's probably going to win.
Mike:  He's the most recognizable name.  His name recognition is number one in the state, I do know that.
[private FP-Monthly|FP-Yearly|FP-Yearly-WLK|FP-Yearly-So76]
Caller Jarrell:  But he has no principles.  What has he done, in addition to the scandal that he had?  We talk about all these scandals with Obama.  What about his scandal?  It just got swept under the rug and nobody's talking — they act like it never happened.
Mike:  You see, Jarrell, I look at these things a little differently than most people because I believe that the dissolution of the union as a result of the irresponsibility and recklessness is near.  I heard, as Jefferson did in 1820, the knell of the union a few years back.  Having said that, when I think of who is going to be the next governor of the State of Louisiana — you people in other states maybe could consider thinking this way as well — I think of: Who's going to be president of Louisiana?  I'm with you.  The prospect of President Vitter does not make me comfortable and happy.
Caller Jarrell:  Let me say this.  I don't have the voice to do it — when I say a voice, on a national scale.  I think I still want to change what's going on.  These guys don't understand they work for us.  The problem is, they have a job where they can set their own benefits and their own pay package.  We need to be voting on their damn pay and benefits.  That needs to be up on a national vote every year.  You get paid because we say you get paid.  Everything they enact, it never impacts them.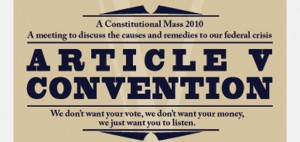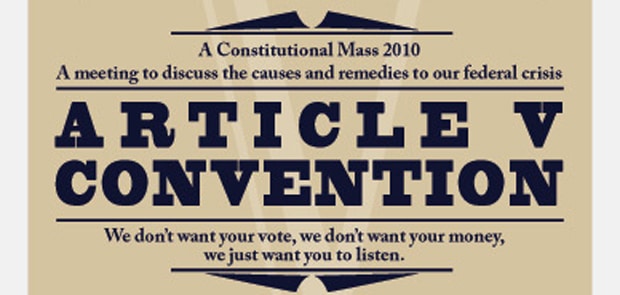 Mike:  Well, I don't know that — okay, look.  I don't know that any reform or any change of how they're paid and how often they can serve and all that stuff, I think, to me, that's all — I'm not opposed to it.  Please don't misunderstand.  I just don't think it solves the problem.  I think the problem is not a political one.  To me, the problem is a moral, cultural and spiritual one.  We have a citizenry that is, by and large, corrupt, won't admit that it's corrupt because it thinks that corruption is actually a pretty good deal.  It thinks that they're actually pretty good people and can't be convinced.  [mocking] "What do you mean we're corrupt?"  Well, let me give you 35,000 examples of why we're corrupt.  It's the people.  None of this can happen if there are enough people that are independent thinkers and are opposed to it.  The only way the $4 trillion gets spent every year is if — and almost every citizen that votes does this — we're all convinced that it's the fault of every other member of the House of Representin', not ours.  Well, is your member of the House of Representin', is that particular man or woman, how are they voting?  They keep getting returned back ostensibly because they are serving the will and wishes of their people.
Caller Jarrell:  There's no accounting that comes to say: Of this budget, what was everything dedicated to and who voted for what?  Let me tell you, it's not easily accessible, which it should be.  You're right, just like you were saying the thing about the foreign aid.  Why are we borrowing money to give to other people and they're not even co-signing with us.  We've taken on all the debt by ourselves to give to somebody else.
Mike:  Hey, Karzai, we'll give you the loan but we're just going to co-sign. You actually have to pay it back.
Caller Jarrell:  They're not even co-signing with us.  Israel, all these foreign countries, they have no risk at all.  We've taken on all the risk.
Mike:  Let's look at what you just said another way.  Let's just suppose, let's just fantasize and pretend for a moment that we actually are talking about the Republic as Louisiana as our borders are currently made up.  We are a complete sovereign country entity.  We have our own seat at the United Nations.  We trade with the rest of the states of North America.  We trade with our foreign partners.  We're rich in shrimp and redfish and oysters and natural gas and sugar cane and all sorts of resources.  We are good citizens of the world.  What do you think the possibility is that the people that you know that live in the state are going to allow their legislature to appropriate tens of millions of dollars to be shipped over to the country of Israel, to be shipped over to the country of Pakistan, to the government of these countries, to be shipped over to the country of Egypt, insert your foreign aid recipient here?  What is the possibility that the people of this country of Louisiana would ever sign off on having our national guard — you sound like a New Orleanian, Jerrell — that reports to Jackson Barracks sent to go stand sentry and fight a war in Germany on behalf of Germans?  There's no chance that that would happen, none.
So the only remedy that is available to us — I'm going to say this again for the 14 billionth time — the only political remedy that we have at our disposal is to separate and cut the cord from Mordor.  Then all sorts of things become possible.  Does that mean we live in a paradise?  I think not because we're still a bunch of corrupt people.  We just don't deal with the biggest corrupt organization in the history of Earth, but we still have some serious problems to tend to.  You now see, now that I've walked you through one example here, that none of these things are possible, or few of them are possible if the people of individuals states, if they were countries, actually had to do them on their own.  They wouldn't do them.
[/private]
Caller Jarrell:  The other thing, the thing with the debt and deficit, it keeps going up because there's no limit.  I own a business.  I own rental properties.  There's a limit.  At some point the bank is going to tell me: No, I won't let you borrow anymore.  Nobody is telling them they can't keep borrowing.  They've got an unlimited credit card.
Mike:  We can only get away with printing and devaluing our own currency for a very short amount of time.  Somebody will say [mocking] "What about Greece?"  What about Greece?  Greece is being subsidized.  They have a central bank that's being subsidized by the European Central Bank.  The paper money system is ultimately going to crash.
End Mike Church Show Transcript