Mandeville, LA – Rod Dreher writes of the latest Obama-induced gender inspired yet gender denied screed:
"It's happening so fast. But it's happening. If you believe that these radicals are reasonable in any way, shape, or form, you are a fool. We now see what they will do. It won't stop with this. And Hillary will bring it even harder."
You can equivocate "this is not the same as —-"; you can try and "rationalize", you can even cooperate with this, the greatest exertion of sexual adventurism in the history of man, and it won't matter. Like the French of 1792-86, they own the government, the Executive and the Courts. He who defies the "credo hodie de jure" will be ex-capita hodie; the only question that remains is which of us will defy the ObamaBot and which will go on offensive? Here's how the French took out 14 Carmelite nuns on 17 July, 1794:
On July 17, 1794, the sixteen Carmelite nuns of Compiègne were guillotined in Paris, convicted of crimes against the state by the tribunal of the French Revolution. On this day they were born to eternal life.
Mother Henriette de Jesus, renowned for her great beauty and strong personality, stood up to represent the other Carmelite sisters before the revolutionary tribunal and was remarkable for her heroic resolution. Since the prosecutor accused the Carmelites of being fanatics and counter-revolutionaries, she asked him to explain the meaning of those words. The irritated judge vomited a torrent of offenses against her, and then said: "It is your attachment to your Religion and the King."
Hearing these words, she replied, "I thank you for the explanation." Then, addressing her companion Carmelites, she said: "My dear Mother and my Sisters, we must rejoice and give thanks to God for we die for our Religion, our Faith, and for being members of the Holy Roman Catholic Church."
She was the last one before the Prioress to mount the scaffold to die. To the end, she encouraged her Sisters to persevere. When a charitable person offered a glass of water to one of the Sisters, Mother Henriette told her: "In Heaven, my Sister, in Heaven we will soon have water aplenty to drink."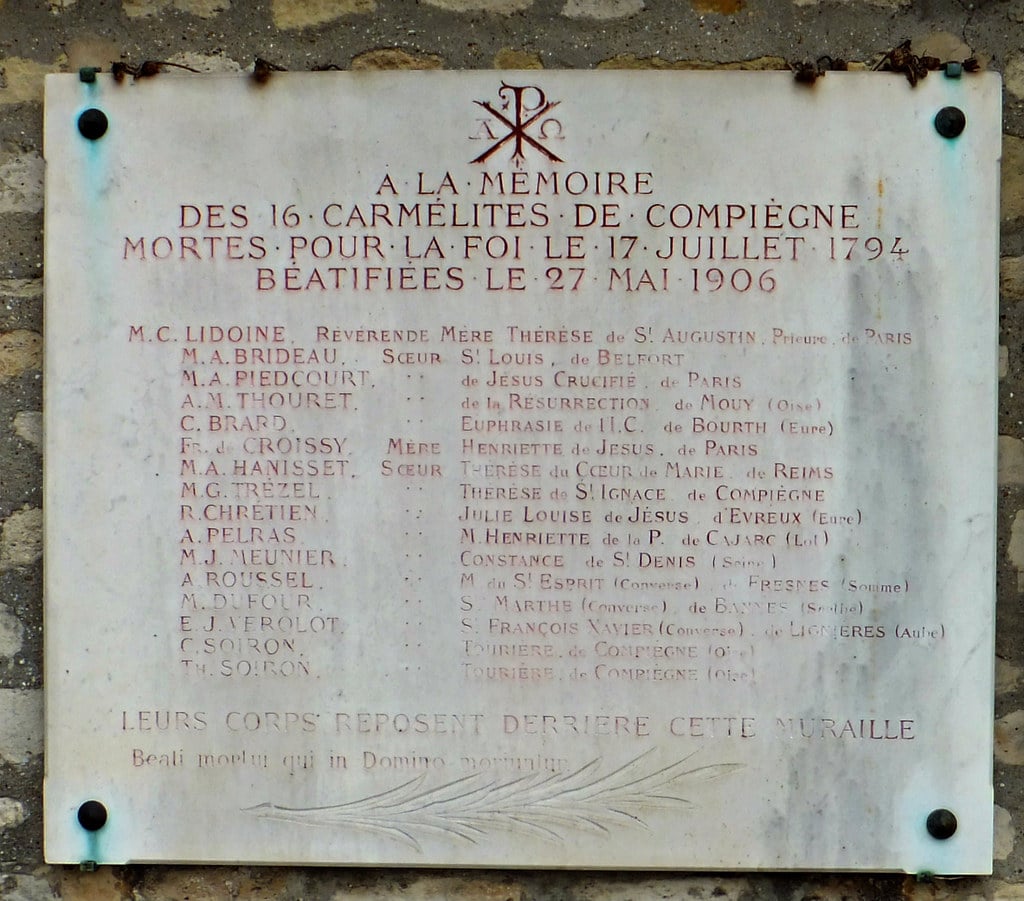 Will they guillotine us? Gas chamber? Burn us at the stake? Luckily for us, my brother and sister martyrs, they are filled with sloth and lust and have neither the time nor the skill to build execution devices, so, using technology tested on assisted suicide cases, we'll just be herded and fed "the pill". The only question that remains, will they have the guts to tell us what they're doing. This is going to get ugly and its going to get lethal, fast, if we don't draw the line, NOW.