Podcast (mike-church-red-pill-diary-podcast): Play in new window | Download | Embed
Subscribe: Google Podcasts | Spotify | Email | RSS | Subscribe To The New Christendom Daily
by Mike Church
The Martini story is an amazing one as are all great cocktail creation stories. The origin of the drink begins with a breakout of kidney disorders in Denmark in the 17th century. A Doctor Francois de Boe Sylvius concocted a liquor made with grain alcohol then sweetened by steeping the Juniper flower in it, he called it "genever"; a name the English later stole and shortened to "gen" then "gin".
---
---
Next, an outbreak of intestinal disorders caused the apothecary's of Italy to craft a liquor based on wormwood which the Germans called "welmut". Somehow, welmut is translated to "vermouth" and voila! vermouth is born!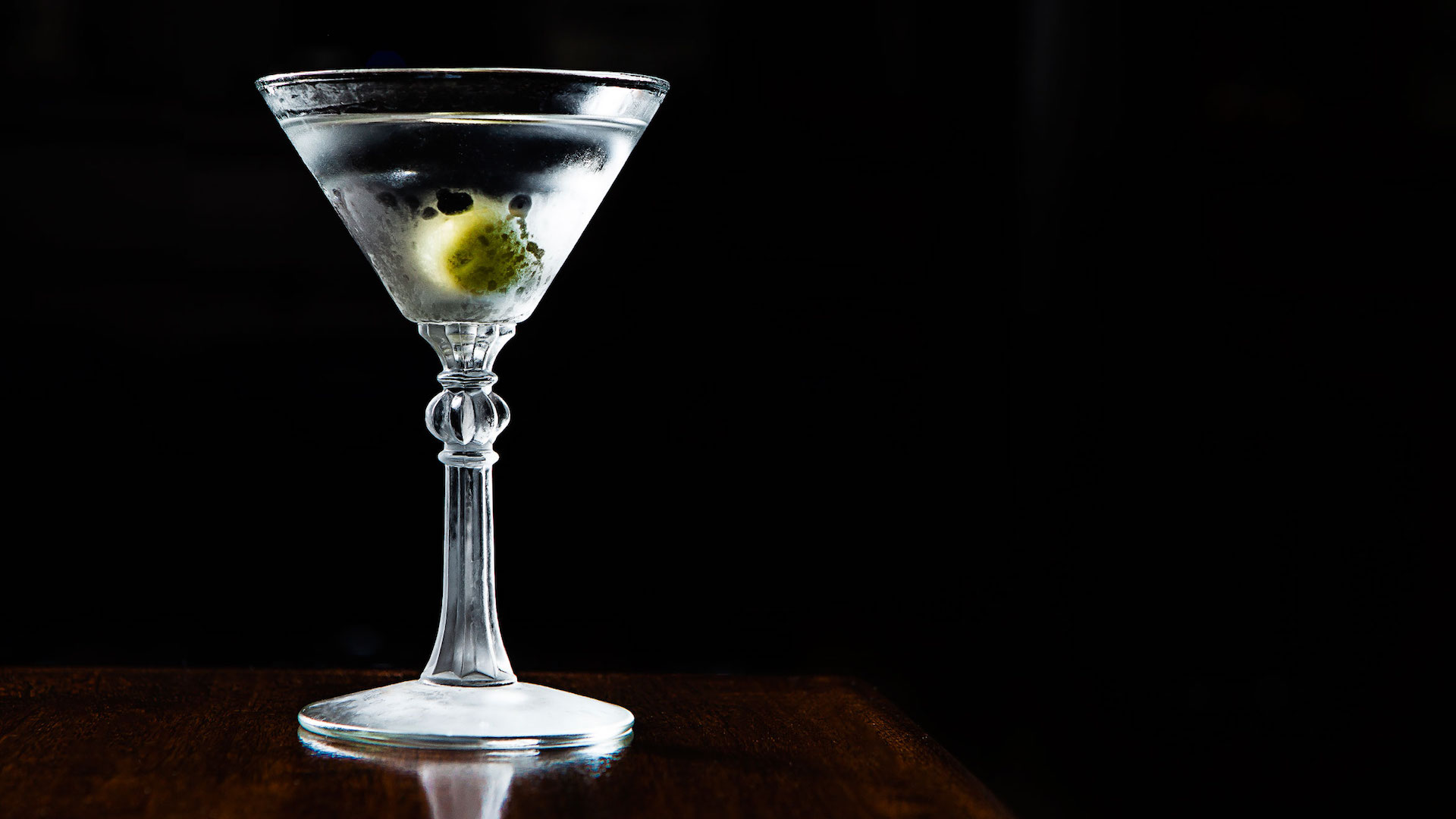 Fast forward to San Francisco, 1850 and a tavern owner named Professor Jerry Thomas was challenged with the prize of a gold nugget if he could dazzle a gold miner patron with a cocktail he'd never had AND would love. Thomas crafted some Gin, Vermouth and lime juice into the first "Martini", so named because the gold miner's last name was Martinez! Martinez so loved the drink, he surrendered the gold nugget and Thomas bar became famous for "The Martini".
The Vermouth used then bears no resemblence to today's "dry vermouth" used in Martini's as it was a red liquor made with wormwood, sugar and other spices & herbs. Today's vermouth is a pathetic shell of real vermouth that is found in some of the finer "sweet vermouth's" still available today. Read the entire story here.
Thirsty!? Well, lets make a classic Gin Martini!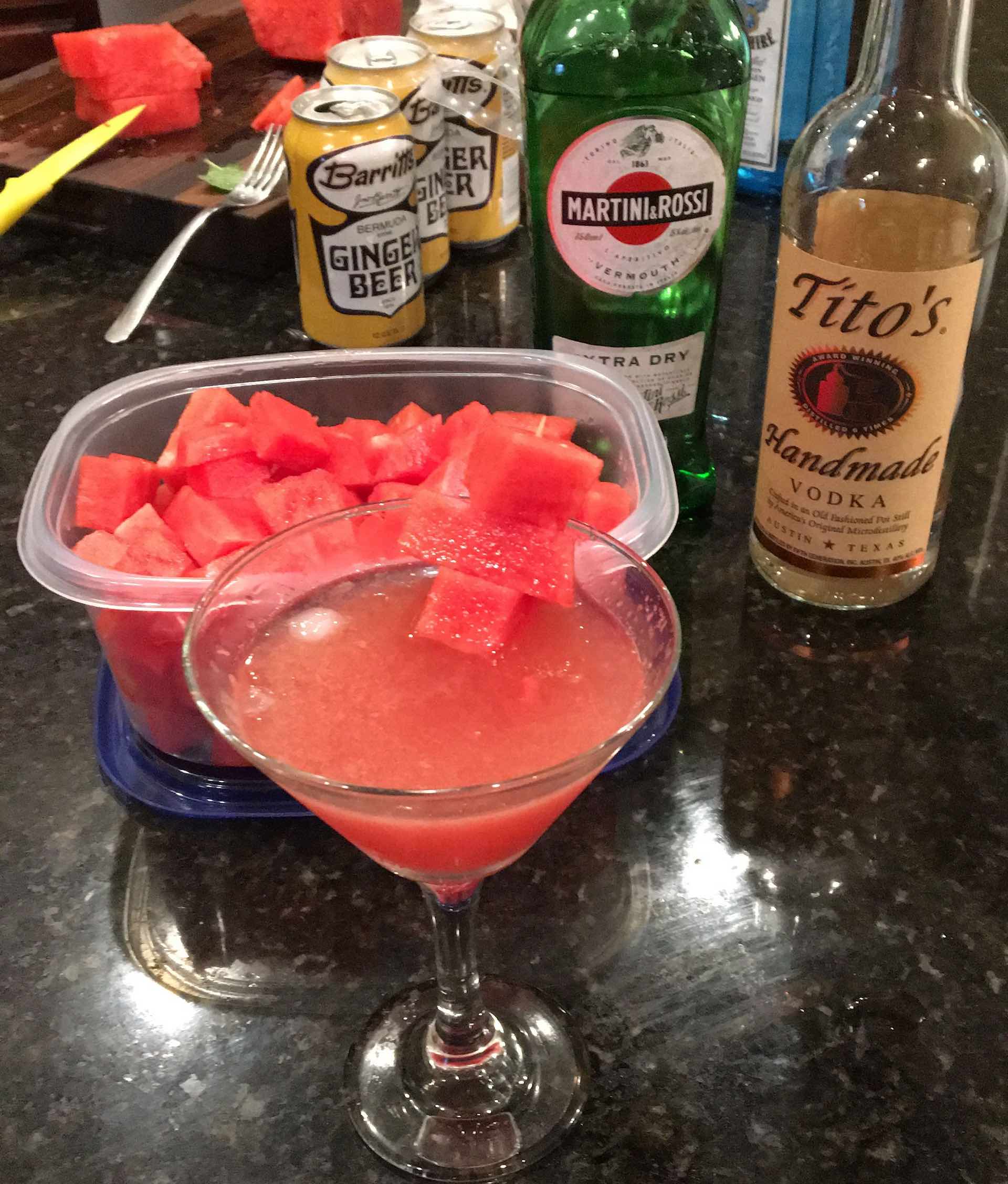 INGREDIENTS
2 oz Gin (I prefer Bombay Saphire)
1 oz Dry Vermouth
12 oz shaved or crushed ice
2 Large Spanish Olives
1 2 inch Lemon Twist
Coming Up Next: The KingDude's MelonTini
10-12 1 inch squares of a Sugar Watermelon, pulverized in a food processor (reserve 3 3cubes for garnish)
2 oz. Bombay Saphire Gin
1 oz. Dry Vermouth
1 oz Simple Syrup (optional)
12 oz. shaved or crushed ice
1 2 inch Lemon twist
In a mixing tin, add 2 oz's of the pulverized melon and other liquid ingredients (simple syrup is optional). Add the ice and shake, covered, vigorously until the mixing tin is giving your hand frostbite. Strain the martini into a Martini glass and garnish with lemon twist, taking care to rub the rind side completely across the rim of the glass. Using a cocktail toothpick, spear 3 watermelon cubes adjusting the height of the uppermost one so it rests on the glass's edge.