Podcast: Play in new window | Download | Embed
Subscribe: Google Podcasts | Email | RSS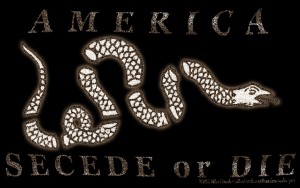 Mandeville, LA – Mike Church's daily Pile of Prep, chock full of the latest confrontation at CPAC between [r]epublicans and Neocons plus other [r]epublican stories used to perform the Mike Church Show on Sirius/XM Patriot channel 125.
The St Pius X Society weighs in a little more heavily, yet respectfully on Pope Francis
CPAC DeceptiCONS draw a line in the Iranian sand and at Rand Paul's feet, challenging anyone to counter the world view that the Progressive NeoCons have worked so hard to propagandize into the "movements" heads
Listen to the Preview of "Militias Are Good & They're Good For You Too" your front row seat to the events that led to the need for and passage of the Second Amendment as they've NEVER been told before! Want More Project '76 Webisodes? Take the Founders Pass Video Tour
Demagogue Ted Cruz finds new target to lord his "Khan" like superior intellect over: Senator Dianne Feinstein over the issue of WHICH guns to ban. Feinstein "I'm not a sixth grader…Senator"
VIDEO: I don't know if anyone else has the "Spidey sense" I have when it comes to human nature but I get the "Stalin vibe" from TX Senator Ted Cruz when he starts rambling about repealing the 4th Amendment
While Breitbart and the new "conservatives" et al salivate over the  "necessity of regime change" in Iran "even if it means war", the costs of the Iraq War are now in with 190,000 DEAD and #2.2 TRILLION spent (a mere drop in the bucket in lives & treasure for "American Exceptionalists")
The AmConMag's "New Map of Conservatism" leaves out any [r]epublicans and the magazines chosen "most radical man in all of radio"!? Do we NOT qualify to be in rank among [ABOVE!] Joe Scarborough!? We didn't even merit "Pluto-Outer Limits" cred! Wow, I may have to reconsider my alliances, folks….
Obama claims "I'm no Dick Cheney" when it comes to drones apparently realizing that he is a far worse "Dear Leader Chairman MaObama" and has honored that sobriquet with nearly every move he's made in office
Stock markets seem to be going gangbusters bassed on fake job numbers but wait…
All this hype is over what ZeroHedge calls a "Goldilocks" economy, meaning it is a "just right" fantasy