Mandeville, LA – Exclusive Transcript – Milbank rebuffs Bachmann and makes fun of her because she mistakenly identified John Quincy Adams as a founding father.  I tweeted this to Milbank and I'll just reiterate this to the audience.  John Quincy Adams WAS a founding father.  He may not have been a father at the time of the founding, but he was most certainly a member of that august body of young men who would turn men who were in on the founding.  Check out today's transcript for the rest…
Begin Mike Church Show Transcript
Mike:  John Quincy Adams.  Milbank rebuffs Bachmann and makes fun of her because she mistakenly identified John Quincy Adams as a founding father.  I tweeted this to Milbank today and I don't expect a response but at least he'll know.  If you see the tweet, you'll note that I also included in my tweet the MHS, that's the Massachusetts Historical Society, because they have a Twitter feed for JQA.  Did you know that John Quincy Adams, I think we talked about this before, that he had his own Twitter?  In the list of buffoonery that Milbank lists for Bachmann, he writes this: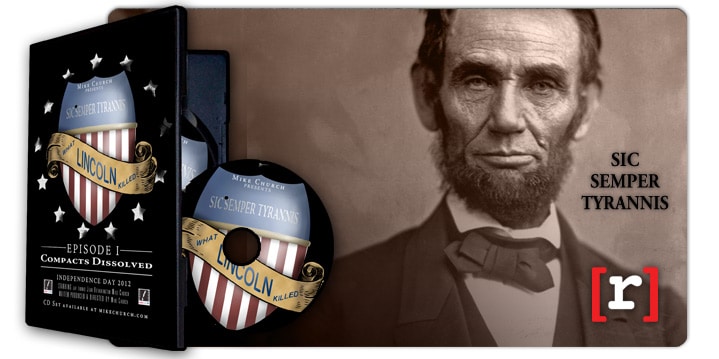 [reading]
Whether she was calling President Obama a socialist, misplacing John Quincy Adams in history as a "Founding Father," or wishing Elvis Presley a "happy birthday" on the anniversary of his death, Bachmann frequently furnished evidence for her claim that God had called her to run for president – if only to provide comic relief.
[end reading]
Mike:  I tweeted this to Milbank and I'll just reiterate this to the audience.  John Quincy Adams WAS a founding father.  He may not have been a father at the time of the founding, but he was most certainly a member of that august body of young men who would turn men who were in on the founding.  Many people don't know this, but when John Quincy Adams picked up and went with John Adams in 1779 or 1780 and goes over to France to go relieve Ben Franklin, who is serving and acting as minister plenipotentiary to France, Adams goes to France to assist and ultimately relieve Franklin.  He brings on the voyage across the Atlantic, he brings JQA with him.  He spends a couple of years in France, then he goes to England.  Jefferson then shows up.  Adams negotiates the treaty with King George III.  He actually goes in front of the king's court and has to meet with George III, gets his concession on the treaty.  They go back to Paris and they execute it.
Adams is then dispatched to Amsterdam — I might have this out of order — to try to borrow some money from the Dutch, because the Dutch are famous at this time for having accrued an awful lot of money.  They are one of the peoples or one of the countries that is famous for its banks, at least in some part they're famous for their banks.  Adams is dispatched to go to Amsterdam to try and borrow some money on the credit of the United States to help finance the war effort.  He brings with him the then-15-year-old John Quincy Adams.  Somewhere during his stay in France, he receives a letter from the Continental Congress — I don't think that Hancock was serving as the president — saying: We're sending a minister to Prussia to go negotiate on behalf of the United States for free trade and commerce and peace and amity with the Prussian people.  The cat that we're sending needs a valet or a secretary.  Can JQA, John Quincy Adams, fill the role?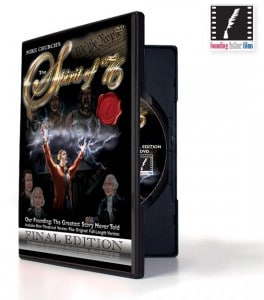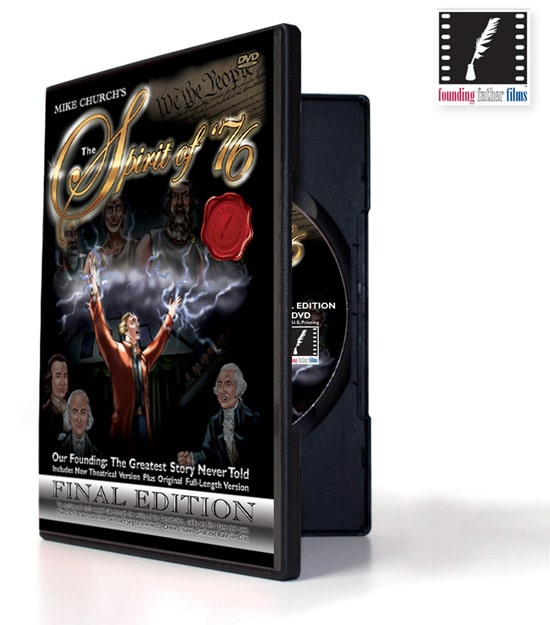 So Adams dispatches JQA to go and be the assistant to the ambassador, I can't recall who it was, that was sent to Prussia.  That gentleman leaves and leaves John Quincy Adams in Prussia as the ambassador fill-in.  Adams is appointed.  He earns an appointed position during the war for American independence to represent the United States.  He never leaves government after that.  He's always working in some capacity in the confederated government, then federal government, all the way up till the time he becomes president, and then after that he goes back to Congress.  Under any fair measure of who is or who is not a founder, John Quincy Adams most certainly is a founder.  I also have the backing of the esteemed Kevin Gutzman on this.  I've talked about this before, that JQA is often left out of that august body of men and he should not be.  I just wanted to clarify that if you saw the tweet or if you were curious: Why would Mike say that JQA is a founding father?  Because he was, that's why, and you've got to get your history straight.
End Mike Church Show Transcript