Mandeville, LA  – The complete works of Founding Father Films! This set includes every single documentary ever created by Mike Church.
The Compleat set of Mike Church's Original Audio (CD) & Video (DVD)features covering the founding fathers from 1765-1832!
Total package will comprise of ALL 6 of Mike Church's original , multi-disc documentaries! You can divide the package up amongst family members for individual gifts or you can give the complete Founding Father Films Set to one very special person! This gift set will come with an autographed, dated, certificate of authenticity with a unique serial number.
Get the complete works from Founding Father Films
Package Includes: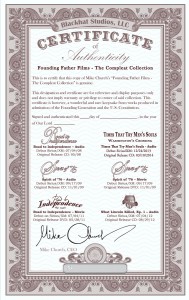 Certificate of Authenticity signed by Director/writer Mike Church
Road to Independence DVD movie
Road to Independence 2-audio cd set + Disc 3 special features as a digital download
The Times That Try Men's Souls – 2 CD audio Set
Spirit of '76 3-audio cd set and
Spirit of '76 2-DVD movie set
What Lincoln Killed 3-audio cd set
OTHER OPTIONS:
You can always add Mike Church's Autograph to all the disc for $5.00!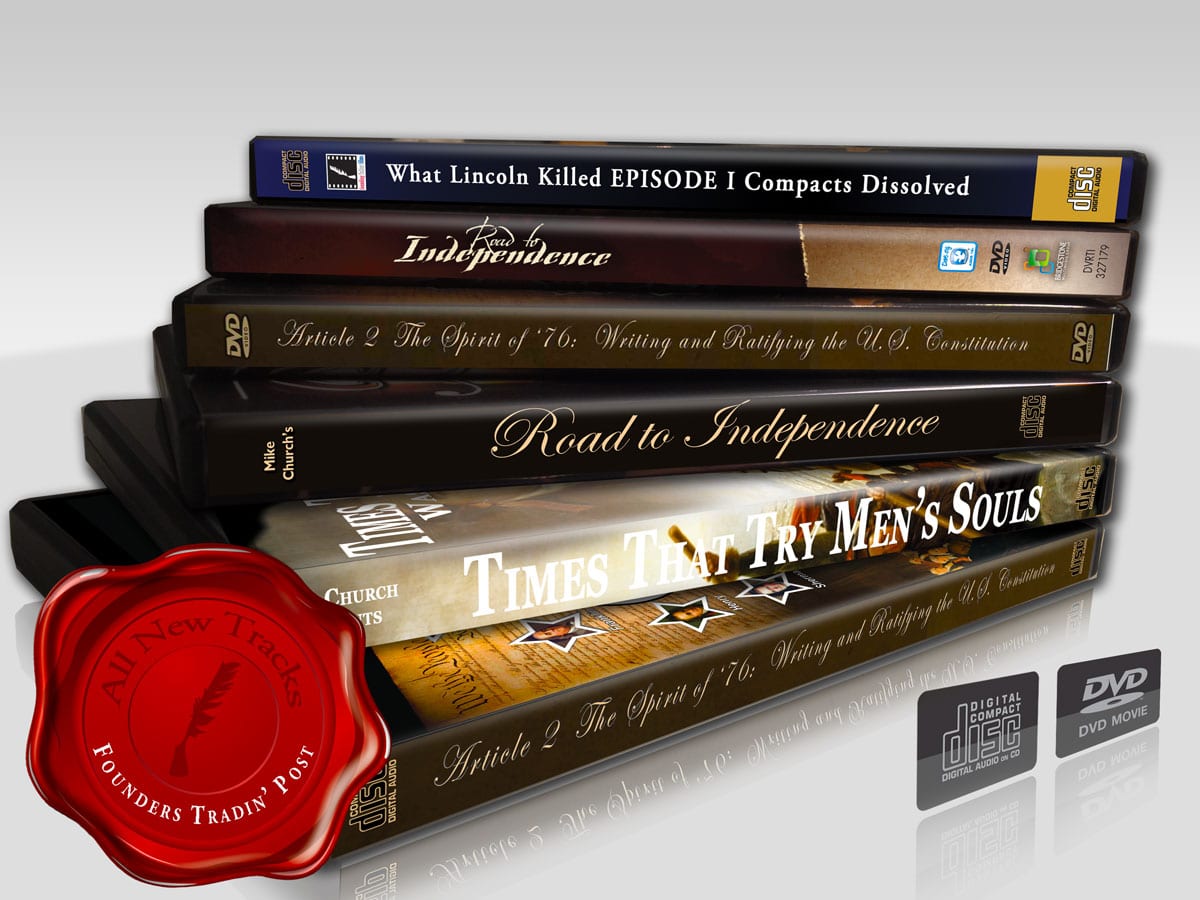 You can add The Spirit of '76 – The Story Continues for only $3.99
To watch and listen to nearly an hour of previews and to order your FFFilms Compleat set, click here