The American People Must Fight The Federales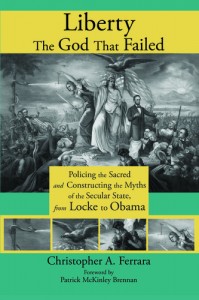 Mandeville, LA – Exclusive Transcript – "If someone would have told any of the ratifying conventions in 1788 that they were ratifying a document that would give Congress dominion over the animals inside their state, and the ability to cordon off lands and protect those animals, we wouldn't have a constitution today.  We know that that power is what's called an implied power.  In other words, they made it up afterwards.  It's what Jefferson and company would call construction.  They constructed this power by fusing a few powers and some things that are not powers, like the Necessary and Proper Clause."  Check out today's transcript for the rest…
Begin Mike Church Show Transcript
Mike:  Scott in Idaho is next.  How you doing?
Caller Scott:  I'm doing excellent, Mike.  Thank you for taking my call.  I wanted to start out describing this Bundy case as something that has been going on, like many callers before me, for years.  I have been fighting in Idaho against the federal leviathan for at least seven years, and I mean a fist fight with these fellows over wolves.  The offender wolves have been killing our wildlife and our cattle for 20 years.  Anybody that opposed the federal leviathan or the federal overlord was either thrown in jail or fined.  Like I said, it's been going on for 20 years.  I want to go back real quick.  I own, I possess the documents which the environmentalists drafted in the late '70s.  It's a playbook, a plan how they were going to implement all of these jurisdictions.
First of all, they got their people to infiltrate and sign up and become career bureaucrats for the federal government.  They became judges.  They became scientists for the cause.  Reading this document from the judge's ruling on this fellow tells me a couple of things.  One thing, the judge ruled on his opinion he did not use science.   There was no supporting science that would have backed him up.  If he was to use science in the Endangered Species Act, he would have had much more authority than he already does.  He could have used the Endangered Species Act to crush this man but he didn't have that.
Mike:  No, he did cite the Endangered Species Act.  He didn't rest his opinion on it but he did cite it.
[private FP-Monthly|FP-Yearly|FP-Yearly-WLK|FP-Yearly-So76]
Caller Scott:  That's correct.  He cites it and they all do.  These judges are handpicked by environmentalists.  The environmentalists use the Equal Access to Justice Act to sue the federal government.  It's a rigged game.  They get up to $600 an hour to sue and they sue hundreds and hundreds of times a year to list an animal, to have protections on animals.  Then they handpick their judges, the judges agree with them, and then that judge becomes a lifelong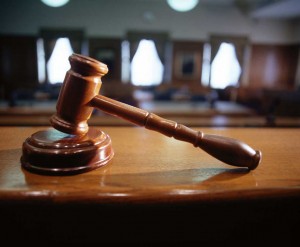 mechanism for the environmental movement and the federal government's control.  This has been going on with wolves and we successfully whipped the federal government back through passage of our own legislation in the state.  I'll give you 100 percent of the credit because you educated me on this many years ago.  I literally helped draft the legislation HB343 to tell the federal government to pack it up.
Mike:  They haven't sicced a federal judge on you to undo that?
Caller Scott:  No.  I am a sovereign citizen with two fists and willing to fight.  I used their science against them and it's not very hard.  If we understand the mechanisms created, it's a rigged game.
Mike:  Of course it is.
Caller Scott:  They create the science.  They draft the science.  The science has been bastardized to meet their agenda.  If you can get a scientist in your pocket, on your team, then you can beat them, and that's what we did.  Not to mention, I produced several films, learning from you that this media forum, I educated thousands upon thousands of people through YouTube and a couple films I produced.  Two things can happen to stop some of this, or at least begin to stop it, like you said, with Congress.  Congress has the tools.  First, eliminate the Equal Access to Justice Act.  That is the money machine for these offices filled with lawyers.  That's all they do is file lawsuits on behalf of so-called wildlife.  Number two, repeal or totally revamp the Endangered Species Act.
Mike:  Repeal.
Caller Scott:  Many of the animals they claim to protect they have no way to protect.
Mike:  If someone would have told any of the ratifying conventions in 1788 that they were ratifying a document that would give Congress dominion over the animals inside their state, and the ability to cordon off lands and protect those animals, we wouldn't have a constitution today.  We know that that power is what's called an implied power.  In other words, they made it up afterwards.  It's what Jefferson and company would call construction.  They constructed this power by fusing a few powers and some things that are not powers, like the Necessary and Proper Clause.  In the early days of the republic, the Necessary and Proper Clause — today's Congress relies on the Commerce Clause, and the 1790s and throughout the 19th century they relied on what's called the Necessary and Proper Clause.  That's how Hamilton was able to get the first Bank of the United States through Congress.  It was necessary and proper.  If we're going to have money, we've got to have a bank.  Madison, of course, said: No, no, necessary and proper means carrying out one of the other authorities.  You can coin money and regulate the value thereof without actually establishing a bank and taking deposits.  This is how you take what is written and then turn it into what you want by borrowing a few sentences here and a few words there.
To me, at the end of the day, this all indicates, again, that even with the greatest care and caution that was put into the effort to draft our constitution and then to amend it 27 times, although some of the amendments were not done with care, even with all of that, the fact that we find ourselves in each other's crosshairs today with so much political acrimony, anger, villainy and corruption all about us ought to be a pretty good indicator that life under written constitutions, number one, has its limits, and number two, cannot happen in a scenario or amongst a civilization of people that are not, by and large, virtuous.  All the things that we're talking about, Scott, they all sound like the work of corrupt, despicable people to me, people that don't actually want to have to earn what it is that would be their keep or their wealth, and instead wish to use the power of government to confiscate it from someone else who has earned it.  That's all it is at the end of the day.  It's an age-old thing that has been going on since men decided that they could organize themselves together and form kingships or governments.  It's people trying to get ahead without actually having to do the work necessary to get ahead.
It ought to just be a humbling experience to us and it ought to caution us to say: If Mike is correct, his argument about human scale and the size of things is also correct, and the argument about how we would all be better off — just imagine for a moment, if you would, that Nevada is not the State of Nevada, that Nevada is a territory.
[/private]
Let's call it Ukraine East.  Just imagine that the BLM army is sent in by Barack Putin to go, [mocking] "Those are ancient lands in there.  You don't belong there.  Culturally and historically, those are American lands."  Barack Putin sends in BLM army to go protect the land.  Anyone that lives there, their ancient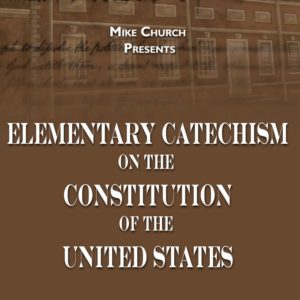 and cultural traditions — what would Senator McCain and company call that?  [mocking] "It's an act of war.  This is against international law."  Nevada is a state just like Ukraine is, end of discussion.  The BLM is an army.  They're using the exact same justification that Putin, when I think he's more correct than Obama is correct in this instance, but Putin is being accused of using, not just in Ukraine but in Crimea.
Did you know that Founders Pass Members receive 17% off all purchases in the Founders Tradin' Post?  Shop now or visit the Members home page for this week's discount code.
We're arguing here and talking about sovereignties.  Sovereignty inside Nevada is not being recognized.  Instead, the BLM, or federal lands, are being recognized as basically being sovereign entities, a sovereign entity that is the property of the federal government of the United States.  There's one problem with this.  Again, relying on John Taylor of Caroline and other republicans from the early days of the republic, the federal government cannot be sovereign.  It can represent sovereign entities but it itself is not sovereign.  Just like Professor Livingston says, when you have 100 country clubs that get together and form a federation so they can buy golf balls cheaper, when they have a meeting they're not a sovereign country club.  They're a federation of country clubs.  There's a difference.  In other words, the Feds are exercising things on behalf of sovereignties.  Are they exercising things on behalf of Nevadans' sovereignty, that Nevadans want them exercised?  I don't think so.
End Mike Church Show Transcript