Mandeville, LA – Exclusive Transcript – In case you haven't heard the news, the Senate yesterday, in contravention of its oath of office, passed an online sales tax initiative allegedly allowing the state legislatures to then tax citizens of other states.  This is quite a constitutional crisis they are setting in motion, is it not?  Just consider it for a moment.  Check out today's transcript for the rest…
Begin Mike Church Show Transcript
Mike:  In case you haven't heard the news, the Senate yesterday, in contravention of its oath of office, passed an online sales tax initiative allegedly allowing the state legislatures to then tax citizens of other states.  This is quite a constitutional crisis they are setting in motion, is it not?  Just consider it for a moment.  Basically what's happening here is the legislature of a state like New York will be able to say that someone that is selling something in Louisiana must abide New York's tax laws because a New York citizen purchased a product.  The collection point will be in the state in which the purchaser resides.  So basically now, not only do we have federal tyranny, now if I want to do business with people in New York or New Jersey or any of these other tax hound states, I am now going to be subject to their taxing authority.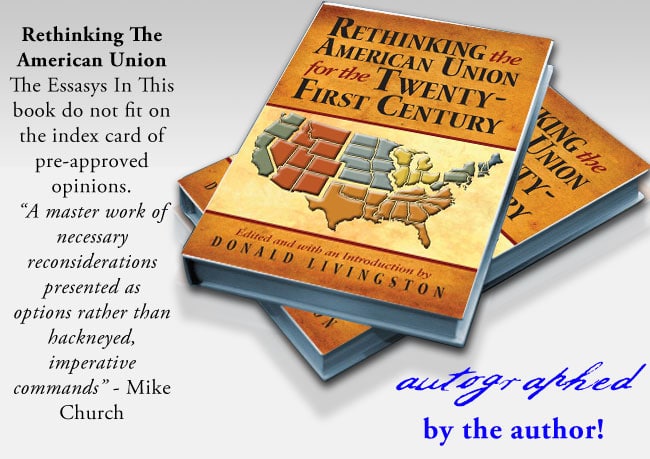 Of course, let the online retail association get out there and cheerlead this.  Let the members of the United States Senate say they're doing great things.  Many of us are going to stand and disagree and say: What in the wide, wide world of sports is going on here?  You guys are supposed to prevent things like this from happening.  You're not supposed to make them easier to happen.  It's just another reason why, folks, without the power to decentralize and without the power to take away and strip those that are currently claiming all this authority, without the ability to be able to escape from their authority, there is no escape from this.
As I said yesterday to a caller, where are you going to run to?  You used to be able to run to another state and say: Well, they don't have that kind of tax in this state.  No longer, not if you're doing an awful lot of shopping online you're not going to be able to do that.  That's if the House goes along with these shenanigans.  What happens if the House doesn't, I wonder?  Do state legislatures all of a sudden grow a set and decide they're going to tyrannize and tax their citizens and try and get the compliance or try to extort the compliance of online merchants like yours truly and others?  This is just the beginning of this battle, methinks.
Just to be clear, since some of you are sniping at my heels claiming I said the United States Senate was justified in what they did, that is not what I said in the first hour.  What I said was the senators were doing the bidding of their state legislatures for a change.  I didn't say they were justified in doing it.  I even said I disagree with the action.  I must acknowledge that they are, for the first time in memory, actually acting on behalf of their state legislatures as they once did before the passage of the 17th Amendment.  I will accept retractions via the Twitter feed, Twitter.com/TheKingDude, for those of you that are saying that I said things that I did not.
End Mike Church Show Transcript