Ron Paul ends active campaigning, is this the END or just the BEGINNING of the Liberty and [r]epublican movements? UPDATE: Paul says he has NOT suspended his campaign
What are Ron Paul's options now and what will his campaign winding down do to the remaining state delegate conventions? Only RP Knows for sure
Congressmen press fake protests over unmanned drone "authorization", which implies some kind of federal role in local law which is itself a Constitutional non-starter
Forgotten Men: How Leviathan has programmed tens of millions of people to accept their version of events, rules and the constitution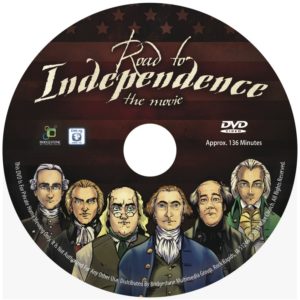 Dear Leader rolls out his first assault on Gov Romney's business record in "Bain Pain" a 2 minute web ad filled with sour grape filled ex-employees of companies taken in/over by Bain (business sucks, get a helmet!)
Keep those Obama/Dodd/Frank Vampires out of your boardroom with specially formulated ObamaGarlic & Wholly Water, for the low price of just $35k per buffet serving
Libtards are already planning Obama 2.0 in 2016!!?? Yessir, then he will be positioned to take advantage of the "gay wave" he helped set free from its traditional marriage-trumped-penitentiary
Romney's response to Obama will say a lot about how he plans to handle the corporatist-in-chief and if I may add, also shows WHY it WAS important to be 100% in rejection of Central business planning over markets (Romney got a C- on this score)
Promoting finance for the sake of financial return when it no longer produces capital cannot work. Arguing about taxes or austerity or budgets or infrastructure spending or political platforms is simply noise as more debt accrues and employment participation rates decline. What exactly is there to be confident about?
Michael Walsh: Obama can't be counted on to lose gracefully so Romney should plan to crush him, his supporters and any vestige of "the other side" that still draws breath-nice sentiments that Ron Paul was far more likely to execute than will Mitt Romney
This is the kind of Gay/Occupy/Nationalize/Communify warrior Michael Walsh is talking about fighting, who will never surrender and never go away
Michelle Bachmann cries foul "…from those nasty Obama liberals who will spend millions to defeat me…" in a bogus appeal to supporters of her failed Presidential campaign
The sheople complain about only having 2 choices in political parties but then cannot find one that sucks up enough to their demands to actually support a 3rd, 4th or 5th party, the poll results say it all
Can you say "DUI lawsuits, by the millions, in the making!? Yale develops "stay sober" pill, what could possibly go wrong!?
Losing Their Religion: House GOP members lose their collective gourds urging Romney to visit and campaign IN ISRAEL!?
Followup to our Gold Standard shows and posts from last week: ZeroHedge asks for "Another perspective (on gold standard return)"