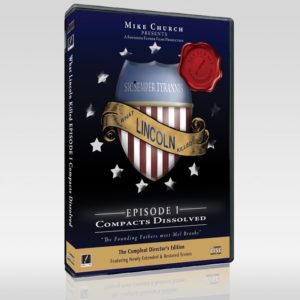 Mandeville, LA – Recently, I have introducers the discovery of the term "American Exceptionalism" into the radio show and online debate. This has spurred a number of "fact checks" that claim John Winthrop of Mayflower fame actually created the "exceptionalists". I think a reading of Bradford's work will the blame squarely at the pedestal of the most pagan of Mordorian Gods- Dishonest Abe.
If you have ever heard the term "Straussians" you may have wondered "who was Strauss?" The next question should be then "how did Strauss come to influence so many if so few know about him?"
Leo Strauss was a German emigre who escaped the war and landed as a professor at the University of Chicago. Strauss earned a cult following for his views on "equality" and the American "destiny" to enforce it on her citizens and then the rest of the world. Strauss influenced professor Harry Jaffa, the man who spread Straussian reasoning to disciples who then spread it to the conservative movement. Names like Paul Wolfowitz and most notoriously Bill Kristol are avowed Straussians.
Melvin M.E. Bradford injected himself into the Straussian debate on the pages of the commentary magazine "Modern Age".Here is Bradford's famous response to Jaffa and the most complete refutation of Lincoln as Founder and demi-god.