[mp3t track='21022011_Transcript_2_pt.3.mp3′]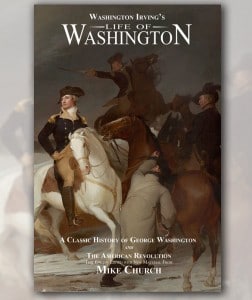 (Audio) Mandeville, LA – We were very fortunate tohave a familiar guest, Professor MarshallDeRosa, on the DudeMaker Hot Line with us during the third hour of thismorning's show. DeRosa is a professor of Political Science at FloridaAtlantic University, a constitutional scholar, and an author of severalbooks based on topics Constitutionally related. In honor of theanniversary of George Washington's birth the two take the introductionsinto a few moments on Washington and what he meant to the FoundingGeneration, the United States of America and basically the freedoms weenjoy day in and day out.
The two move on to the next topic when the KingDude asks ProfessorDeRosa just what 'neo-confederate' ideology is, the Professor of coursegives us an in depth answer based both on historical knowledge andlittle 'r' republicanism. This sparks a fiery conversation regardingthe South, the Confederates, slavery and the re-writing, or justcomplete omission, of what really went down Post-War of Northern Aggression.
Parttwo of the KingDude's interview with Professor Marshall DeRosa beginswith us getting his take on Alaska's Governor, Sean Parnell, refusingto enact Obama's Health Care law as it is seen unconstitutional. Withthis being such a relevant issue holding clout around all politicalround table's both Mike and Marshall spend a good bit of timediscussing how this atrocity of a bill made it this far, where it'sheaded in regards to whether either party can just dissect the billuntil there is no more, and what kinds of systems can be put in placeto make things more efficient and cost effective.
In the thirdinstallment of the KingDude's interview with Professor Marshall DeRosaof Florida Atlantic University the two talk briefly about the upcomingLudwig von Mises: Austrian Scholars Conference in the beginning ofMarch. For some more information on that click here! Otherwise, enjoythe KingDude's interview with the Professor!
KingDude Interview with Professor Marshall DeRosa – Pt. 1:
[mp3t track='21022011_Transcript_2_pt.1.mp3′]

KingDude Interview with Professor Marshall DeRosa – Pt. 2:
[mp3t track='21022011_Transcript_2_pt.2.mp3′]

KingDude Interview with Professor Marshall DeRosa – Pt. 3:
Related Material: Not the first time we've had Professor DeRosa on the show with us. If you liked what you heard give the archived clips a little needed TLC – all in the name of little 'r' republicanism straight from The Mike Church Show on Sirius/XM's Patriot Channel:

Marshall DeRosa On The DudeMaker Hotline Post Arizona Shootings 
2011 Mike Church Show