Podcast: Play in new window | Download | Embed
Subscribe: Google Podcasts | Email | RSS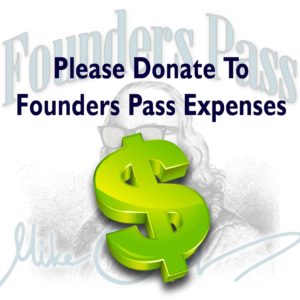 Mandeville, LA – Here is what you've been waiting for: the feature presentation of Part 1 in our series The Modernists Were Wrong is available for viewing & Listening to all Founders Pass Members!
What is This? SiriusXM Radio Host Mike Church and Br. Andre Marie of The St Augustine Institute discuss why The Modernists Were Wrong as in Modern philosophers: Hobbes, des Cartes, Locke, Bacon, Hume, Rousseau, Marx and many, many more. This entertaining mix of history and philosophy now features complete audio, video and graphics. Are you looking for Pt II of The Modernists Were Wrong? The video is still being produced but the audio of that feature can be enjoyed by Founders Pass members right now in the FP Media Player!
NOT A FOUNDERS PASS MEMBER? WHY NOT JOIN FOR LESS THAN 17¢ PER DAY AND NOT ONLY ENJOY GREAT, ORIGINAL PROGRAMMING LIKE THE MODERNISTS WERE WRONG BUT YOU'LL ALSO SUPPORT THIS SITE WHICH CANNOT CONTINUE ITS MISSION WITHOUT ACTIVE, PAYING MEMBERS. LEARN MORE HERE, OR SIGNUP TO BE A FOUNDING BROTHER OR FATHER LEVEL MEMBER HERE.
Launch the Founders Pass Media Player and Listen to Part 1 and Part 2 here.
[private |FP-Monthly|FP-Yearly|FP-Yearly-WLK|FP-Yearly-So76|Founding Brother|Founding Father|FP-Lifetime]

[/private]
The Modernists Were Wrong Pt I, PREVIEW