Mandeville, LA – Exclusive Transcript – That's another one that I just ask the question: Why do you have to have government-funded, regardless of what government it is, food safety inspectors?  Is that not something that can be done by private companies?  Cannot private companies be responsible for the safety of their own food?  Why is the government responsible for it?  Check out today's transcript for the rest…
Begin Mike Church Show Transcript
Mike:  Listen to this, folks.  This is from the Washington Compost yesterday, "The big sequester gamble: How badly will the cuts hurt?"  Oh, they're going to hurt.   I love "How badly will the cuts hurt?"  No one asks the question: How wonderfully the lack of revenue stolen from those that have actually earned it from the productive, of how much pleasure that will inure.  What if the sequester or cuts become permanent and then the take that the general government takes from the rest of us that actually produce things out here, our burden is lessened?  That would mean that we would derive some pleasure from the sequester.  You have 800,000 are going to be furloughed or allegedly are going to suffer great, immeasurable harm from this, yet tens upon tens of millions are going to retain, if this were to continue, are going to retain some part of their earnings that is currently being stolen from them at the point of the IRS's gun.
Why does no one bring that up?  You're allegedly cutting spending.  [mocking] You're depriving these people of their livelihood.  They're depriving me and others of what we earn.  Government doesn't have any money.  Here's the great secret: it doesn't have any money; it only has what it takes.  It just angers me to no end.  There are so many allegedly conservatives or faux conservatives out there that want to argue this from the point of view of the percent of cuts.  You should be arguing it from the point of view that the spending shouldn't be happening to start with.  [mocking] Yeah, but that's not good politics because you can't actually get that done.  Really?  Why not?  If you're bankrupt and you have to stop spending money, someday you actually will have to stop spending money.  Now to the chicken farmers, listen to this, folks.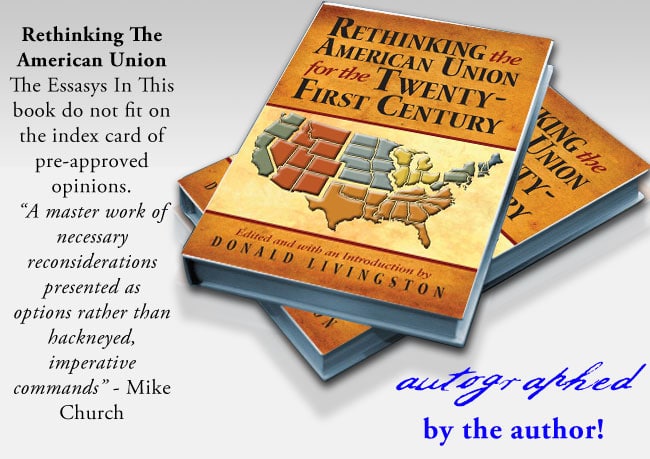 [reading]
Until a few weeks ago, many public workers who stand to be heavily affected — state public health officials, [Mike: What is a state public health official? What does a state public health official do?] teachers, police officers…
[end reading]
Mike:  Again, why is any police officer's position, livelihood, pay, benefit, whatever you want to call it, why is that tethered to the federal government or to the national legislature?  They don't have any role in paying the cops in Mayberry R.F.D.  They shouldn't have any role.  How has this happened?  Oh, that's right, I forgot.  Local and state governments are all in on this.  You see, folks, now you get to see this in real time.  You get to see just exactly what I have been telling you, that your state and county are all in on this.  They all have their hands in the trough.  They're like a bunch of pigs feeding at the corn trough.  Back to the story:
[reading]
…were still not fully aware of the gun to their heads, said Holubowich, who serves as executive director of the Coalition for Health Funding [Mike: Whatever the hell that is.]. But then Congress left town for the President's Day recess and Obama headed to Florida for a long weekend of golf with no talks underway and no prospects for a last-minute deal.
"That for me was the moment I realized: Okay, this is going to happen," Holubowich said.
Since then, the White House has been gushing information, meeting with activists such as Holubowich — and, finally, providing some concrete details. On Thursday, the National Parks Service announced that furloughs would curtail services at such popular destinations as Yellowstone…
[end reading]
Mike:  Again, why does the federal government administer a country park or a park in the middle of the forest?  Can't someone privately manage this thing themselves?  Is it too much to ask that rather than having taxpayers have to shell out money for national parks, that they ought to be sold off – we are kind of broke after all – then maybe when you go to Disney World or Busch Gardens or Kings Dominion or Hershey Park that you pay an admission?  Maybe Ranger Rick can derive his salary from some private entity rather than a taxpayer-funded one?  So under threat of Yellowstone Ranger Rick walking off the job for a day a week, shudder the thought.  Whatever will the bears in the park do if Ranger Rick's gig is cut a day short?  Oh, the horrors!
[reading]
…Yosemite and the Grand Canyon. [Mike: I have a question. Why doesn't Arizona own the Grand Canyon? It is in your state after all, isn't it? I do have that right, do I not? The Grand Canyon does, besides part of the Colorado River, resides in, if I'm not mistaken, the State of Arizona. Why don't you people in Arizona own the canyon? Why does the national legislature purport to own it?] And on Friday, Transportation Secretary Ray LaHood released a list of airfields that could close due to Federal Aviation Administration furloughs. [Mike: I'm going to ask the question again: Why am I subsidizing an airfield somewhere? Can't they pay for their own parking lot, for their own runway, for their own plane storage, for their own air traffic controllers, for their own radar services?]
Conservatives were unimpressed. In 1981, President Ronald Reagan "fired more than 10,000 air traffic controllers. There could have been massive disruption. But there wasn't," said Chris Edwards, a budget expert at the libertarian Cato Institute.
Meanwhile, the screaming from state officials and private industry has also been muted. Governors in Washington for their annual winter meeting bemoaned the cuts…
[end reading]
Mike:  You mean governors have annual winter meetings like baseball owners?  Do baseball owners still do winter meetings?
AG:  Yes, they do.
Mike:  They do.  Have they had them yet or is that something that happens right before spring training starts?
AG:  They do them in November / December.
Mike:  So they've already transpired.  Did they have any budget cuts?
AG:  Salary cap goes up every year.
Mike:  Were any first base linesmen furloughed?  Do we have any batboys that were furloughed?  I'm just curious.
[reading]
…but while Democrats demanded an end to them, Republicans merely asked for more flexibility.
Chicken farmers in Delaware and Maryland are lobbying against cuts to food safety inspectors…
[end reading]
Mike:  That's another one that I just ask the question: Why do you have to have government-funded, regardless of what government it is, food safety inspectors?  Is that not something that can be done by private companies?  Cannot private companies be responsible for the safety of their own food?  Why is the government responsible for it?  When the government becomes responsible for it, you would think then if something bad happens you'd be able to sue them.  That's another one of those things that has always presented an enigma of sorts.
So the government hires the food inspectors and they're the ones that are supposed to inspect the meat, for example, that goes into things like Jack In The Box hamburgers.  You remember the Jack In The Box scare a few years back.  When the meat actually clears through the inspection process, the government's own inspection process, and it makes it to a restaurant where it's not properly cooked, then the government inspector gets off the hook.  They go after the company.  It's the company that supplied the meat or the hamburger, it's all their fault.  We have government inspectors so we don't have unhealthy meat, do we not?
[reading]
Chicken farmers in Delaware and Maryland are lobbying against cuts to food safety inspectors…
[end reading]
Mike:  If you'll follow the line of logic here, ask the question why a chicken farmer would lobby against a cut to government financed and paid for food safety inspectors.  AG, you want to take a swing at this one for the homerun ball?
AG:  I'm not positive why.
Mike:  If the government doesn't pay for the food inspectors, who will have to pay for them?  The chicken farmer?  Would it be the chicken farmer's responsibility then to have to have his own chicken inspected or can he pass that off?  This is corporatism at work here.  We'll job it out.  This is how big business gets in bed with big government.  We'll job it out to some governing agency and let them do it.  Then they can tax everyone in order to pay for it.  The chicken farmer is as happy as he can possibly be.  He doesn't have to pay Acme Chicken Inspectors.  If you're a fan of the old Looney Tunes cartoons with Bugs Bunny and the Road Runner and Wile E. Coyote, you'd know the Acme Company does everything.  It stands to reason that there could or should be Acme food inspectors or Acme chicken inspectors.  We don't need them, though, because we have public food inspectors.
End Mike Church Show Transcript