The NCAA Has Corrupted Universities But Helped NFL, NBA Make Bank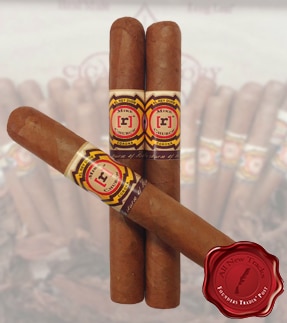 Mandeville, LA – Exclusive Transcript – Isn't that how everything in the government works?  You go from being "This is a great idea.  Let's have a government.  They said it would be fun.  They said it would make everything equal and kids would get great educations."  You go from the most lofty and high expectations, lofty aspirations and what have you, and you transform along the road to perdition.  You transform into a corrupt embarrassment that ultimately purports now to be able to right itself or repair itself by using those that have worked inside the belly of the corrupt beast as über police.  Check out today's transcript for the rest…
Begin Mike Church Show Transcript
Mike:  Paul Barrett writing at Bloomberg writes:
[reading]
NCAA Inc. is a multibillion-dollar industry with tens of millions of avid customers—college sports fans.
[end reading]
Mike:  I actually think, though, that college sports fans can be channeled into something more productive, namely reestablishing what Christopher Ferrara and I talked about a little bit last, which is that your patria, your patriotism, your love of homeland is the love of the land that you were born on.  It is not the love of your government.  It's the love of the State of Louisiana itself, the land, the people, the crawfish and crabs and willow trees and cypress and moss, and in northern Louisiana the red clay rivers, all that stuff.  Wherever you live, it's the same thing.  It's loving what you are, not for what it become but for what it is.  This is the principal point here.  It is never about government.  When we love government and we congratulate ourselves that we love our government because [mocking] "It's the greatest one man ever created," that's right, use that word with a lower-case 'm', man ever created.  Man hasn't done very well creating government.
We've been a little more successful at it, but as Christopher Ferrara pointed out last hour and as my scholarship and sharing with you my scholarship or learning — I don't mean scholarship as in I'm going to Harvard; I mean scholarship as in scholar, schola, school.  That's Latin for school, schola.  What I am learning, which is people warning about what our secular government under the Constitution was going to become didn't stop with the anti-federalists.  It kept going.  They were all onto something, and it's not because the Constitution is a rotten document; it's not.  It does have problems and it is most certainly imperfect, as any act of man is.  As Ferrara was pointing out last hour, that is the fundamental and fatal flaw.  There is no repairing it.  You can repair the people that live under it and you can make a better one, but it cannot be the governing authority.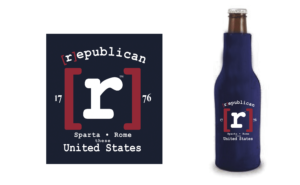 People that say that, I don't think that they realize that they are actually saying that beyond their faith, as Ferrara said, they are willing to die for a secular entity, for a document, and in this instance, in our instance today, for a government.  That government is at the heart of the corruption that is seeping through university.  University is no longer a place where you go and learn how to learn and study a few very rigorous disciplines.  University is where you go for poor job training.  It's not even good job training.  If it were good job training, I'd advocate it, but it's not even good job training.  Good job training actually occurs where — this is such an enigma, isn't it?  Where do you think good job training occurs, Eric?  Where does good job training occur?
[private FP-Monthly|FP-Yearly|FP-Yearly-WLK|FP-Yearly-So76]
Eric:  On the job.
Mike:  Thank you very much, my friend, thank you.  Yes, that's the greatest place to learn, on the job.
Eric:  There's going to have to be a separation of college sports and college at some point.  It's getting too big.  It's getting out of hand.
Mike:  You see it coming, too, don't you?  Are the NCAA and the NFL in it together?
Eric:  I don't see why we can't have — in Europe, for soccer, they train kids from eight years old all the way to the pros.  They put them in special schools so that they do all their schooling on the side.  Then after school, they all go play soccer.  I don't see why we can't have institutions like that.  We have them for baseball somewhat.  For the major sports, why can't we do that?  If some kid is showing progress at 12 or 13 years old and starts to show he's good at football —
Mike:  Send him to a soccer college.
As a Founders Pass Member you get 17% of almost all orders in the Founders Tradin' Post, visit the Tradin' Post today for the very latest additions or to see what this weeks code is visit the Members Home Page
Eric:  Send him to a boarding school where you do your regular education and the rest of the day you're doing soccer or football.
Mike:  AG and I actually talked about this a couple times.  They have this in Europe.
Eric:  Barcelona, they just churn them out there
Mike:  At least they're honest about what the endeavor is.  Of course, we're Americans.  We have to lie about everything.  We're so freaking corrupt, we don't feel good unless we lie.  [mocking] "It's a bad education."  The story from UNC just blows the lid off of this.
Eric:  I think it's more of we want our obsession with inclusion, because we want the guys who aren't necessarily going to grow up to be pros to go out on that field and show everything.  That's fine.  If universities still want to have teams, that's fine, but to have players that are in there and not even concerned with the education side of things, it's a mockery of things.  It's disrespectful to everybody who attends university.
Mike:  Listen to this.
[reading]
Dean, whose recent actions and public comments I've criticized as tending to obfuscate more than clarify, left little doubt in my mind that at least the message from Chapel Hill changed last week. Whether the rhetorical shift signals a deeper adjustment of actions and attitudes remains to be seen. Dean amplified comments made Thursday by Folt to the university's board of trustees acknowledging "a failure in academic oversight for years" that was "wrong and…undermined our integrity and our reputation." She added: "We actually do feel accountable and…we're going to learn from that painful history."
That painful history consists of the transformation of UNC's former African and Afro-American Studies Department into a factory churning out fake grades from phony classes disproportionately attended by varsity athletes. No one is disputing that anymore. What's still unclear is the degree to which Chapel Hill's powerful Athletic Department initiated and/or exploited the fraudulent Afro-Am department. (It has since been reformed and "rebranded," Dean pointed out, as African, African-American, and Diaspora Studies.)
In the most important piece of actual news he delivered during his visit to New York—news that as far as I can tell has not been reported anywhere else—Dean said he had commissioned an internal study on the entire history of African and African-American studies at UNC.
[end reading]
Mike:  Isn't that how everything in the government works?  You go from being "This is a great idea.  Let's have a government.  They said it would be fun.  They said it would make everything equal and kids would get great educations."  You go from the most lofty and high expectations, lofty aspirations and what have you, and you transform along the road to perdition.  You transform into a corrupt embarrassment that ultimately purports now to be able to right itself or repair itself by using those that have worked inside the belly of the corrupt beast as über police.  [mocking] "We're going to study this."  That's great.  What do you need to study?  Stop doing it!  What is there to study.  This is make-work.  Again, this is how government, big media, big government, and big business work.  Universities are big business.  [mocking] "It's not really a problem.  I mean, it is a problem, but we need to study it."  Why do you need to study it?  I can answer that question.  You need to study it because guess what studying it does?  It employs bureaucrats.  That's right, it gives them something to do.  By the bye, they'll be doing it at you alumni's expense.  How does the alumni of a former august institution of higher learning, now of higher mockery, like the University of North Carolina, what ever happened to alumni associations?  Why aren't alumni associations patrolling or trying to control and trying to tamp down the rampant corruption with the athletics that we talk about all the time on this program?  Or are the alumni in on it?
Eric:  I think they're in on it, Mike.  I think that's where colleges feel the most pressure when their team comes up short, going to a crappy bowl game or something.  They go: This isn't this kind of football.  We want you to do this more.  I think they're in on it.
[/private]
Mike:  So you think they're in on it.
Eric:  What else do alumni have to tout about other than their college football team after they graduate?  Nobody is going around bragging about: Hey, did you see our average grade point averages of our incoming freshman class?  It was phenomenal.  Take that!
Mike:  I hadn't thought of it like that.  The alumni, of course, another Latin word, alumni are supposed to be steward of sorts.  They're supposed to be the ones who are saying to the university hoi polloi: I don't think you guys ought to be doing that.  As a matter of fact, we think you should probably be doing pretty much the opposite.  That's a dumb policy, so we're going to have to ask you to sort of stop.
End Mike Church Show Transcript