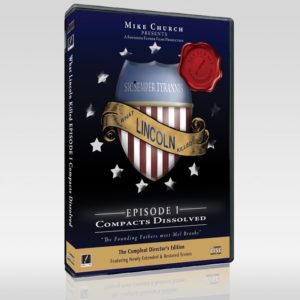 Mandeville, LA – Mike Church's daily Pile of Prep, chock full of the U.S. plan to bomb Syria into the stone ages, ally with al qaeda and do it all without Congress's authorization plus other [r]epublican stories used to perform the Mike Church Show on Sirius/XM Patriot channel 125. "A Gentleman, speaking on the subject yesterday, said that shortly before he left Home, he inveighed in Conversation with one of them, against the Impositions occasioned by this wicked war. This Antagonist replied " I am surprized, Sir, that you should say any thing against taxes voted for, in Congress, by your own Party." The same Reason which prohibits Strictures on what is done, requires Silence on what remains to do. You my Friend, standing on an elevated Stage and viewing, of Course, an extensive Prospect may see your way thro' Difficulties, daily accumulating, which appear to me insurmountable; you may have Reason to believe that money lavishly granted, will be prudently applied. It may be expected therefore that you and those who think and feel like you, will go on, piling up one oppressive tax on the top of another to support the Measures of Mr. Madison." Gouverneur Morris to Rufus King, complaining about the War of 1812 as Heard in Mike Church's "What Lincoln Killed-EPISODE I"
American History To GO From Writer-Narrator Mike Church
About Project '76. – Popular radio talk show host & acclaimed writer/producer/director Mike Church (Road to Independence-The Movie) announced the launch of his latest initiative in American history based entertainment: Project '76™.
Michael Scheuer: American citizens are irrelevant, just let our warlords and defense contractors handle the adult stuff, like bombing Syria'
Chemical weapons expert Jean Pascal Zanders said that the [Syrian] video footage was not consistent with the use of mustard gas or the nerve agents VX or sarin. "I'm deliberately not using the term chemical weapons here…I have not seen anybody applying nerve agent antidotes…nor do medical staff and other people appear to suffer from secondary exposure while carrying or treating victims."
Independent U.K. Paper Headline: Does Obama know that he is making allies out of Al-Queda!?
Free markets for money are NOT a fantasy. Whiskey and now Bitcoin prove that free markets CAN produce currency (of sorts)
Syria's President gives wide ranging interview on every question imaginable Re: The U.S. & Western country's thinly veiled attempt to find excuses for military intervention. Assad on using chemical weapons: "They claim that the area in question is under the control of the rebels and that the Syrian Army used chemical weapons. In fact, the area is in contiguity with the Syrian Army positions, sohow is it possible that any country would use chemical weapons, or any weapons of mass destruction, in an area where its own forces are located; this is preposterous!These accusations are completely politicised and come on the back of the advances made by the Syrian Army against the terrorists."
A Capitol Hill Smackdown match in the making? Boehner promises "Whale of a fight" over extending the debt ceiling and spending cuts come this Fall but will he and his GOP buddies have glass jaws?
The history of our obsession with war almost guarantees that Congress will NOT get into the messy business of actually abiding its sworn oath and declaring war against Syria; nor will anyone in official U.S. admit that Acts of War are being committed. " 'Using force without the approval of the U.N. Security Council is a very grave violation of international law,' Russian Foreign Minister Sergei Lavrov told reporters Monday at a Moscow news conference. In 1999, Russia blocked U.N. Security Council support for military action in Kosovo, in the former Yugoslavia. The United States and other NATO countries, nonetheless, undertook a 78-day air war that ended with the withdrawal of Yugoslav forces. Russia also resisted a 2003 Bush administration push for a key Security Council resolution targeting Iraq. As with Kosovo, the U.S.-led war proceeded regardless of the council's inaction." –  McClatchy's Michael Doyle
USUAL SUSPECTS: The same men that brought us the propaganda for the Iraq War, who still insist it was the greatest adventure in mankind's history are now signing manifestos demanding that Dear leader Obama repeat the mistake in Syria
Americans have been so corrupted by the conquest of nature that it is now UN-natural to even swim in oceans or lakes when there are perfectly toxic, chlorinated pools nearby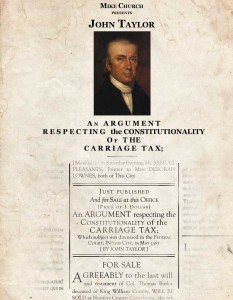 The man who conceived of "surgical cruise missile strikes" in Syria and beyond now doubts whether his brain-child will actually produce any positive results-if indeed those "results" can be quantified but it may be too late as none other than John McCain has endorsed and quoted Harmer's "plan"
The Birzer Effect – Dr Birzer takes readers on another journey with another author few have read but almost all will benefit from reading: Willa Cather
Larison: Using the McCainiac "credibility"argument as his inspiration will leave President Obama with a ship deck full of fired missile casings (or whatever they leave behind) and no visible results which will UNDERMINE the entire "credibility" argument
The case for "international norms" being enforced with a strike against Syria defies the only ACCEPTED norm which is you may use lethal force in self-defense
Chronicles' Trifkovic: Syria and "False Flag Atrocities"