Podcast: Play in new window | Download | Embed
Subscribe: Google Podcasts | Email | RSS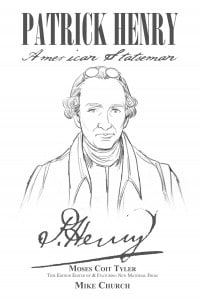 Houston TX – Can Texans be thankful to Patrick Henry for the Alamo!?
Mike Church participated in the annual Free Enterprise Institute's "Founders Day Breakfast" at the River Oaks Country Club in Houston TX.
Joining a list of luminary speakers including Annette Kirk, widow of the late Dr Russell Kirk, Stephen Klugewicz, Houston Texans owner Bob McNair and Gleaves Whitney, Mike delivered a spirited 8 minute presentation of some little known facts on the life of Patrick Henry. Included is the story of one of the Alamo's defenders, one Patrick Henry Herndon.
So who was Patrick Henry Herndon? The TX Historical Society tells us this.
HERNDON, PATRICK HENRY (1802–1836). Patrick Henry Herndon, Alamo defender, son of John and Judith (Hampton) Herndon, was born in Virginia in March 1802. His family moved to Lexington, Kentucky, in 1811. Patrick married Parmelia (or Pamela) Smith in Fayette County, Kentucky, on November 1, 1824; she died on February 5, 1825. He subsequently moved to Navidad, Texas. He joined the Texas army at Bexar on December 15, 1835. On January 14, 1836, he became attached to Capt.John Chenoweth's company. Herndon may have been one of the volunteers who accompanied James Bowie to Bexar and the Alamo on January 19, 1836. He died in the battle of the Alamo on March 6, 1836.
Herndon's birth in the Old Dominion, near the birthplace of Patrick Henry assures us that he was named in honor of the great orator and thus, the legacy of "give me liberty or give me death" was in the namesake of at least one Alamo defender.
Mike:  The loudest voice in the room who doesn't need a microphone.  I'm also the publisher of a new book about my favorite founding father, Patrick Henry.  Before I talk to you a little bit about Patrick Henry, I'd like to talk a little bit about football.  Bob, the Saints are 6 -1.  I'm from New Orleans.  We're very happy about that.  We're looking forward to playing you Texans.  Second of all, I'd like to tip my hat to a great Texan who is no longer among us, a great football man who passed away recently, Bum Phillips.  A lot of people don't know but Bum Phillips was not only a great football coach, a great football man, he was a great Texan.  I like great Texans.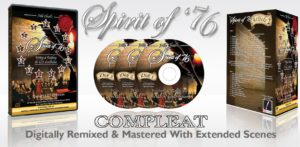 I want to start my talk about Patrick by tying Patrick Henry to the Alamo.  [mocking] "Mike, how you gonna do that?"  It's not difficult.  All one must need to do is to make a trip to the Alamo.  Walk around that giant statue of all those brave men and read the names on the pedestal.  There you will find one name that stands out, Patrick Henry Herndon.  He was named after the great orator.  He was from Herndon Virginia.  He went with his friend Jim Bowie and died at the Alamo so Texas could be the free, independent republic it is today.  So Patrick Henry, the great orator, actually contributed to Texas and your independence and the great state it has become.  How about that?
On the 29th of May 1736, Sarah and John Henry gave birth to their son Patrick Henry.  No one could possibly have known that young Patrick Henry would grow to be the great man that he was.  No one could possibly have known that he would be the great orator that he was because people thought he was illiterate.  He had a poor vocabulary, Jefferson wrote in his later years.  He didn't go to school.  At the age of nine years old, Patrick Henry's father, John Henry, handed Patrick Henry a book that was written in Latin and told him to read it.  He did.  Patrick  Henry was no dummy.  It was because of schoolmasters like the ones you'll find at the Free Enterprise Institute that Patrick Henry educated himself.
He actually got into business when he was a young man.  He was so bad at business, at running his father-in-law's store, they made him sweep the floors.  They said: You can't mind the till anymore because we're missing more money than we put in there in the morning.  So they sent him off to college, because his young friend Thomas Jefferson said: I'm going to William and Mary to go learn to be a lawyer.  Patrick said: I want to go to William and Mary.  Young Patrick Henry goes to William and Mary and he studies for the bar, what they called the bar at the time.  He has to take the exam, passes it, becomes a lawyer, and then his gifts for oratory start to become known.  A lot of people don't know this, but Patrick Henry is known for a lot more than just "Give me liberty or give me death."  To think the life of Patrick Henry was limited to that speech is rather like thinking that George Washington's life is defined by a cherry tree that he didn't cut down.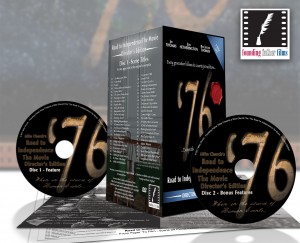 Mr. Henry gets elected to the House of Burgesses in 1764 and in his first day there, a bill is read from England called the Stamp Act.  Henry doesn't like this Stamp Act thing.  You're going to tax us for what?  We've got to put these labels on what?  So he stands up and gives a speech.  He demands that the House of Burgesses oppose the Stamp Act.  They're all good Englishmen.  OF course, no one can believe this.  We're here not to object to what our king says; we're here to implement it.  Does this sound familiar?  Are you getting the story?  While he's giving his speech, someone from the back of the room is listening to this and Henry says, and I quote, "Caesar had his Brutus, Charles I his Cromwell, and George III . . ." and from the back of the room, "Treason!  Treason!"  Henry stops, pauses, and says, "George III may profit by their example.  If this be treason, make the most of it."  This is what starts the American Revolution and starts the imaginative conservative mind of those men that would go on in 1776 and declare independence.
Another thing about Mr. Henry that few people know is that in the interim of the revolution and the U.S. Constitution, Henry was the first elected governor of the first free state in the history of the planet.  On June 28, 1776, the State of Virginia nominated and then elected Patrick Henry as their first governor.  This is after they ratified the first-ever constitution for a free people written by the people who were going to be governed under it.  Patrick Henry served a term limited to three terms as the first governor of that first republic, founded by the people that were going to be governed under their own constitution that they wrote.  I'd say that that makes him the founding father who people don't think is the founding father outside of the father, George Washington.
I'll just close with a little bit of a memory, one of my favorite memories of Mr. Henry in the latter years of his life.  President Washington, in retirement, got wind of this initiative in Virginia that some guy named little Jimmy Madison and another guy named Thomas Jefferson were promoting, which resulted in this thing called nullification and interposition, the Virginia and Kentucky Resolutions.  President Washington didn't like this, so he wrote a letter to Mr. Henry and said: I need you to intervene here.  Henry was suffering from stomach cancer at the time.  He was dying, but he did not want to deny his old friend President Washington.  So he accepted the challenge, rode on a carriage to Charlottesville, Virginia, about a hundred miles, gave a speech on election day and encouraged those who were about to vote to not elect anyone who would do something so foolish.  They didn't.
Henry returned home and ten days later was given a vial of mercury, which doctors at the time thought could cure you or kill you.  He asked his doctor: What will this do for me?  The doctor said: It'll either cure you or it's going to kill you.  Henry gathered his family around, said his goodbyes and drank the vial.  He went and sat in a rocking chair under a tree and on the 10th of June 1799, he passed away.
The story of Patrick Henry inspired me.  I did like Christine did.  This is an old book written in 1887.  We edited the text, wanted to bring it back.  I encourage you not only to support the Free Enterprise Institute and The Imaginative Conservative, but there are a lot of great stories about our founders that people don't know.  Read about them and be inspired.  Thank you very much.
End Mike Church Show Transcript