The feast of St. Margaret Mary Alacoque, Virgin and the "Beloved Disciple of the Sacred Heart."
She was born at Lhautecour, France, on July 22, 1647. Her parents, Claude and Philiberte Alacoque were poor and devout. After a brief period of courting, young Margaret enter the Visitation Order begun by St Jane de Chantal. On Our Lord's third apparition to the young novice, in 1675, He opened His robe and exposed His human Heart saying:
"Behold this Heart which has so loved men that it has spared nothing, even to exhausting and consuming itself, in order to testify its love. In return, I receive from the greater part only ingratitude, by their irreverence and sacrileges, and by the coldness and contempt they have for me in this sacrament of love…. I come into the heart I have given you in order that through your fervor you may atone for the offenses which I have received from lukewarm and slothful hearts that dishonor me in the Blessed Sacrament."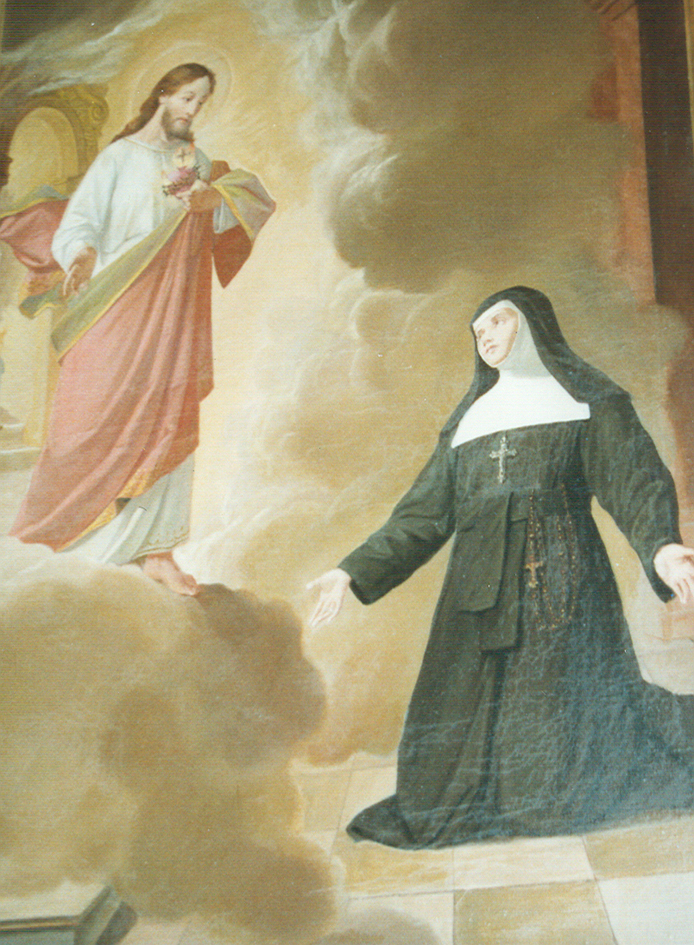 Our Lord had requested through Saint Margaret Mary in 1689 that the King of France, Louis XIV, consecrate the nation to the Sacred Heart. This was not done. 100 years later, to the day, King Louis XVI signed the "Tennis Court Oath" which dawned the rule of the Illuminati Masons over France and the French revolution. Her suffering at death was intense, as it had been throughout her penitential life. Refusing all alleviating bromides, her last words were "What have I in heaven and what do I desire on earth, but Thee alone, O my God", and then she passed away pronouncing the Holy Name of Jesus, on October 17th, 1690 and was finally canonized by Benedict XV on May 13, 1920. She is the patron saint of polio sufferers, and of course The Sacred Heart.