"The Day the REAL Music Died." – Mike Church, Writer, Director, Narrator.
UPDATE: Permission To Die will be released for On-Demand listening/downloading, Tuesday, July 24th and includes 4 minutes cut from the broadcast edition and the final versions of the original soundtrack. The download link is here!
Mandeville, LA – Mike Church narrates the epic tale of the ultimate sacrifice offered by 16 Carmelite nuns on 17 July, 1794, on the guillotine scaffold.
WHAT: A NEW, Original, radio theater production from acclaimed writer, director Mike Church.
WHEN: Debuts Tuesday, 17 July, 07:00 PM
WHERE: LIVE! On the CRUSADE Channel Radio Station, click to listen!
AVAILABILITY: On-Demand, Thursday, 19 July, via the CRUSADE Channel On-Demand network.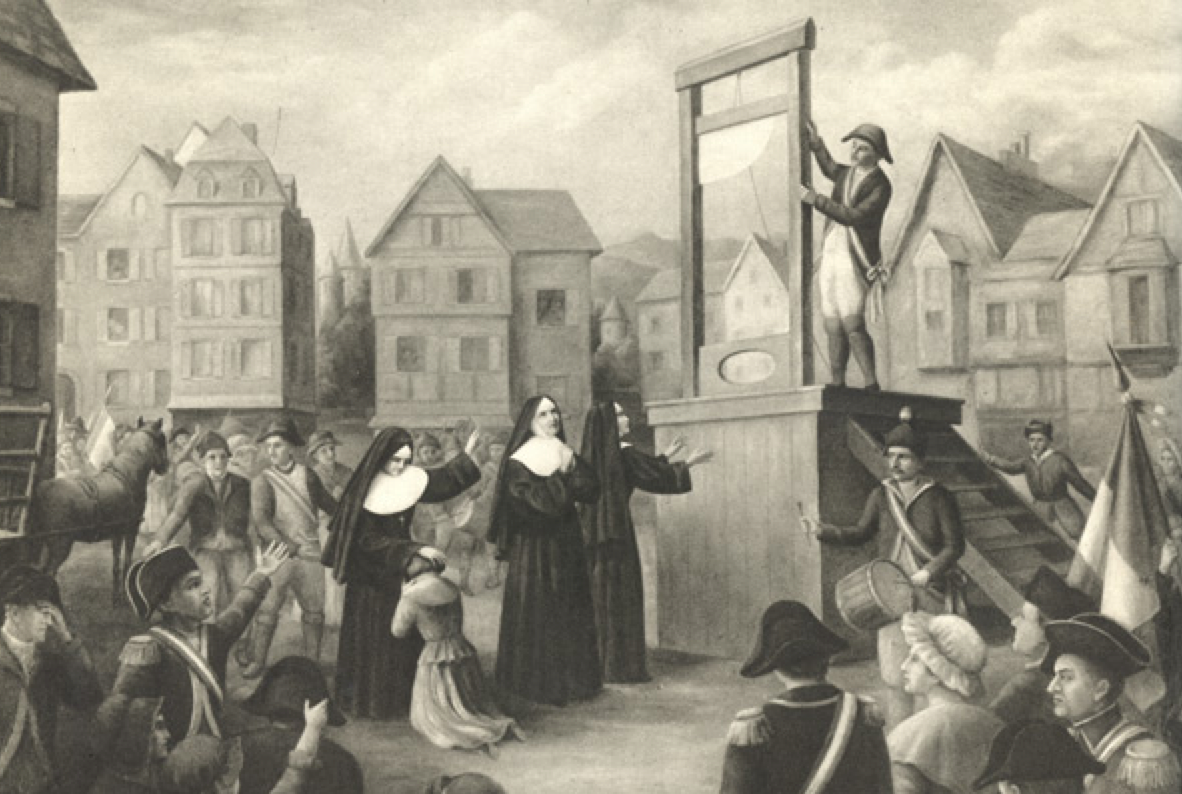 During the executions, no sounds could be heard save the singing of the sisters, their chorus reduced one by one, and the remorseless slicing of the guillotine. – From Permission to Die
In Permission To Die, Writer, Director Mike Church – The Spirit of '76, The Nativity of Mary – brings to life one of the least know tales of martyrdom in the Christian world. Starring the voice talent of Jess Mosher – The Nativity of Mary, The Road to Independence – Celeste Youngblood and Church as Narrator, Permission to Die is a bone-chilling reminder of what happens when a civilization tries to exterminate the practice of the Catholic Faith and the heroic martyrs God raises up to counteract this evil.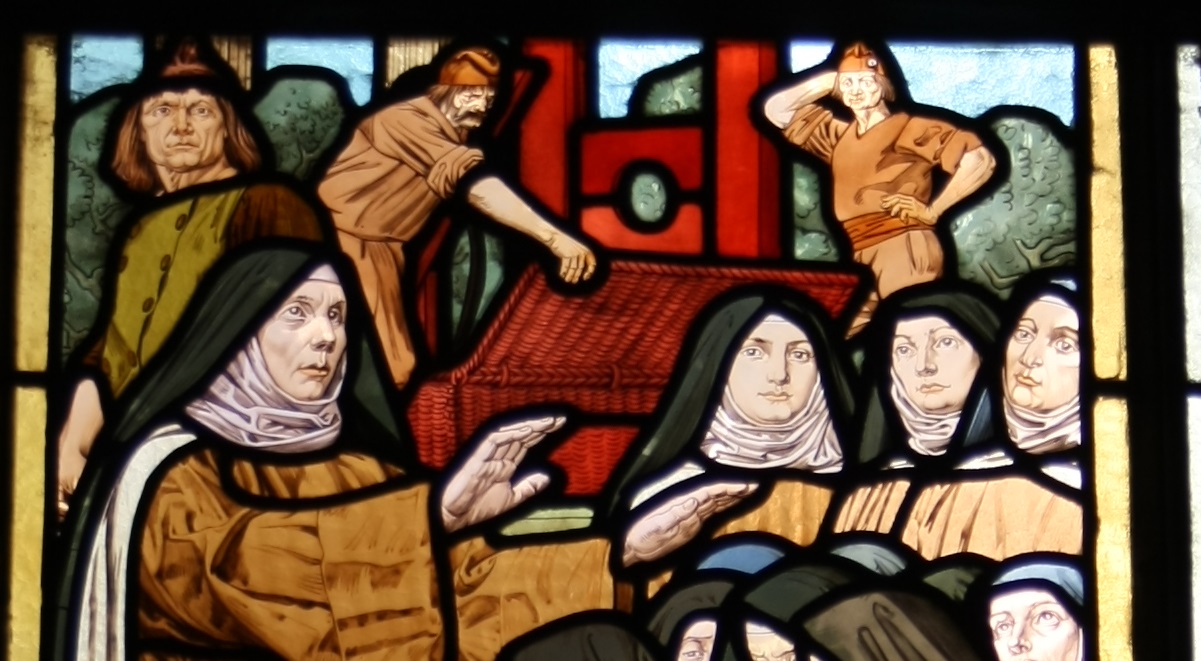 Set in France during the most horrific days of the French Revolution, The Great Terror, Permission to Die tells the tragic story of the Sisters of the Carmel at Compiegne, France.
Highlights, Facts & Trivia from Permission To Die
• The execution occurred the day after the feast of Our Lady of Mount Carmel, the foundress of the Carmelite order!
• Two of the martyrs have since become beatified Saints.
• The Sisters of Compiegne's order was dissolved by the Jacobins in 1792, yet, to honor the vow of martyrdom, if God granted the crown, the sisters stayed together (and obeyed the law) by living in four adjacent houses.
• The sisters did NOT wear their habit veils to the guillotine, only their white mantles which had been trimmed so they would not interfere with the Guillotine's blade.
• Two of the sisters survived the martyrdom because they were tending to other affairs at the time of the arrests.
Permission To Die is available as an  mp3 download so it can be enjoyed by friends and family whenever they like. Click here to order.
---
Also available from writer, director Mike Church