Podcast: Play in new window | Download | Embed
Subscribe: Google Podcasts | Email | RSS
Mandeville, LA – Exclusive Transcript – Isn't Representative White of Texas admitting that the state legislatures are in on the debt, and the state legislatures actively participate in running it up?  They're the ones that are spending the money.  If you're making contingency plans for what's going to happen in the absence of borrowed federal money or manufactured money out of thin air, you then are admitting that you're accepting the borrowed or manufactured money. Check out today's transcript for the rest…
Begin Mike Church Show Transcript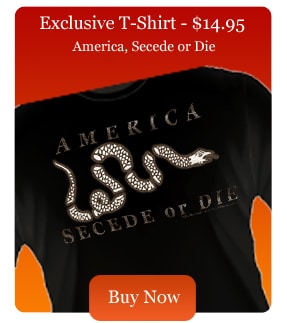 Mike:  Some people are actually taking action on this and believe that the imbeciles running the ship of the state are just that, imbeciles.  Maybe they don't know.  Maybe they haven't even asked the question of whether or not there's an endgame to this and whether or not they're going to repay the debt.  Maybe they just think they can skate along and someday the national debt can be $216 trillion.  That's as good an answer as any.  State Representative James White of Texas is going to introduce a bill HB568, the Texas Self-Sufficiency Act.  This is David Bellow writing this at Texas GOP Vote.
[reading]
State Rep. James White has proposed a bill that will require the leaders of Texas to start crunching the numbers and figure out what Texas would look like if it had to be self-sufficient…limited or no federal support…OUR OWN COUNTRY…
What would Texas do in the event that the United States of America defaulted? It is a very real possibility that one day the massive U.S. debt will become so large and unsustainable that it causes a financial meltdown. [Mike: I think that's as accurate a prediction as any you're going to get.] Texas, and pretty much everyone else, would all of a sudden be faced with no more federal funds.
[end reading]
Mike:  This is, I think, a provocative and long overdue question.  What are the people of the state going to do when and if Mordor on the Potomac River does default and cannot honor its obligations because it cannot pay the bills?  There will come a point in time where manufacturing money — which is not money; it's paper or pixels out of thin air like we're about to do tomorrow when the GOP kicks the can down the road to May the 18th.  [mocking Boehner] "It's a good bill.  If we just had the votes to pass it, I'm confident that myself and all the Republican leaders can come up with a plan and meet with the Democrats for the good of our country.  The American people want us to do this.  We can go a long way towards fixing this problem, but the president is going to have to lead."  That's probably what Boehner is going to say, something to that effect.
So Texas is preparing to be self-sufficient.  Louisiana should do the exact same thing, as should Montana and other states.  Answer the next question then.  Doesn't that then indicate what your most kind and gracious host has always told you?  Isn't Representative White of Texas admitting that the state legislatures are in on the debt, and the state legislatures actively participate in running it up?  They're the ones that are spending the money.  If you're making contingency plans for what's going to happen in the absence of borrowed federal money or manufactured money out of thin air, you then are admitting that you're accepting the borrowed or manufactured money.  Who is driving the spending?  Is it just the Congress or is it the corrupt politicians in the states aided and abetted and egged on by the corrupt people of the states?
This is why, before you start rattling the sabers for outright secession, that you're going to have to deal with the problem of moral corruption.  How are you going to deal with that if you're not going to address the moral issues?  How are you going to address them if you're not going to invoke God, if you're not going to say the community, the church, the family, that those are the things that have to be restored?  No, it doesn't take four generations to do that.  It doesn't take 40 years.  It takes one man and one woman committed to one family, committed to reading, studying and communing with their God and continuing to do that and hoping others follow suit.  That's what it takes.  [mocking] "Mike, what about the people who don't go along?"  That's when you arm yourselves.
End Mike Church Show Transcript