"But if you are truly dedicated to the Constitution you won't let it be trampled in order to make some soon-to-be-moot point to the anonymous GOP party hacks responsible for not giving Ron Paul a primo speaking slot.
Priorities, people. Nothing less than the Constitution is at stake here." – Kurt Schlichter, Breitbart's Big Government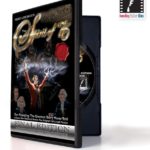 This piece, written by Kurt Schlichter of Breitbart's Big Government is more 40 years ago than today. The US Constitution as a plan of government, as ratified, is dead and that is a 151 year old headline. Hell, the FDR Constitution, which Congress at least had to pretend to find sanction in for its actions is dead.
Today's Congress, regardless of which party controls it, cannot be trusted to be chastised by the 4th, 9th or 10th Amendments (or any part of the others unless it involves funding the abortion or surveillance Industries) . It cannot be trusted to abide by its own limits in coining money. It has taken the public trust of the power to borrow on the Credit of The U.S. and turned that into a generational debt sentence that exceeds the GNP of ALL the European Union.
"I was mad, and so I let the guy who hated the Constitution win." I assume this means President Obama who qualifies as a Constitution hater?
Oh and then there's this from Mr Schlicter "I was mad, and so I let the guy who hated the Constitution win." I assume this means President Obama who qualifies as a Constitution hater? Does that make Romney/Ryan Constitution lovers in the Macbeth sense of the word? What part of: TARP, GM/Chrysler Bailout, Medicare Part D, No Child Left Behind, 3 authorizations of the Patriot Act, the NDAA, Parts of ObamaCare and the AUMF have to do with Constitutional grants of power? I will answer that, none, zero, zilch, nada.
It must be noted that President Obama has engaged in his impeachable governance/tyranny for 21 months with a Republican House of Representatives. The Constitution Mr Schlichter wants us to save actually provides that the most important branch of the General Government was the House as it was granted the power of the purse in Article I, Section VII. "All bills for raising Revenue shall originate in the House of representatives." This gives the Boehner Congress, Ultimate power in federal governance; to the Senate Penultimate power. The President is third in line unless a power is conferred to him by enumeration, such as in War or as in his use of the veto power or executing the acts of Congress "…made in pursuance thereof" of Mr Shclichter's Constitution, were it actually alive. Just because Presidents Bush, then Obama have abused this power does not excuse the dereliction of oath & duty the "constitution lovers" Mr. Schilchter pleads for our fealty to.
I find it amusing to witness the public shaming being heaped on the once scorned supporters of Ron Paul who were just so recently thought of as a "fringe element" and now seem to have risen to the rank of Praetorean in Campaign 2012. Some of them (and I) may wind up voting for Mitt Romney/Paul Ryan but it will NOT be to save a Constitution neither has shown any devotion or fidelity to. Instead it will be to live to fight another day and see their and their ilk's defeat on another day.