Mandeville, LA – Exclusive Transcript – People usually say: We need to do what can be done.  No, maybe we ought to do what must be done.  What must be done is much of this must stop.  We don't need to reform it.  We don't need to tinker around the edges.  Much of it needs to stop.  That really is truly the last, best, greatest hope on Earth for some form of freedom and genuine freedom and genuine human liberty to be experience.  Check out today's transcript for the rest…
Begin Mike Church Show Transcript
Mike:  A wonderful post by Michael Baumann at Imaginative Conservative website two days ago, "The Theology of Bureaucracy."  It's one of these gentleman that Winston Elliott, III, the proprietor, has writing over there that blows my mind.  I read Baumann and go: Wow, I never thought of that.  He's one of the conservative writers that's actually a conservative, not a political conservative.  There's a difference.  So much of these discussions we get into are just all [mocking] "We've got this problem and Congress should . . . We have this problem and Congress has to . . .."   It's because Congress is confiscating upwards of 25 percent of every penny earned in the United States.  It only makes sense that they would be meddling in at least a quarter of our affairs, although I'd say they're probably meddling more along the lines of 85 or 90 percent of our affairs.  I can only think of a half-dozen things or so that they don't actually have a material regulation on.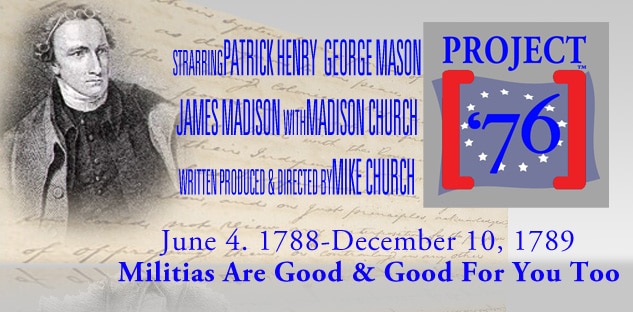 For example, when I go play golf today with my daughter, I may not have a federal marshal out there tending the pin on the third hole, or making sure I'm putting my putter back in the bag safely according to federal OSHA rules.  [mocking] "Did you know the way you took the putter out of that bag you can damage your pinky?" — "I could?" — "Yes, you could.  There's a federal law against that." — "There is?" — He gets his ticket book out, begins writing.  So much of what we discuss is, in my estimation anyway, is pretty much about the wrong thing or things we should not have government controlling, should never have and our ancestors should never have ceded the authority or abdicated the responsibility for dealing with these things.  Since our ancestors did abdicate and they did cede and they weren't loud enough in their protestations, it's our job to either live mightily under its weight or to raise our voices as loudly as we can and do what is needed or what must be done.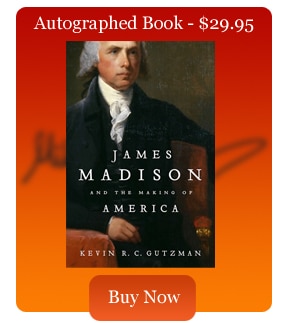 People usually say: We need to do what can be done.  No, maybe we ought to do what must be done.  What must be done is much of this must stop.  We don't need to reform it.  We don't need to tinker around the edges.  Much of it needs to stop.  That really is truly the last, best, greatest hope on Earth for some form of freedom and genuine freedom and genuine human liberty to be experience.  To do that and restore that — this is the other part of this that I challenge you to think about over the next nine days.  In order to do that, you're going to have to resume many of those responsibilities.  Folks, in resuming those responsibilities, it's going to take strong men and strong women of, I believe, a very firm, moral turpitude and a moral foundation.  I would say religious, but I would get all manner of baskets full of hate mail.  [mocking] "I'm an agnostic.  Why do you have to bring religion into it?  I can be just as good as you without any faith, you theist.  You just want theocracies, don't you?"
There has to be something to organize around.  It can't just be the ownership of private property as many like to theorize.  Well, I don't think it can.  You're free to think that.  I don't think it can be.  You have to be careful what you wish for, because many of the things you think are liberties today are actually offenses.  You would then probably stop doing them.  It's a long road back, but how about changing "should do" to "must do"?  That's a good start.
End Mike Church Show Transcript