The Federal Government is Wasteful with "Other Peoples" Money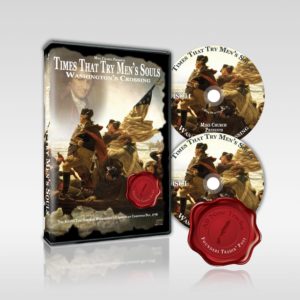 Mandeville, LA – Exclusive Transcript – "If a charitable organization raised the money to purchase the mattresses, it wouldn't be a one-time use of the mattress.  You'd go there and you would attempt to make certain that you could reclaim the mattresses in case the event ever arose again, or another event where you need mattresses.  You think the federales, no, there's probably a tag on there that says "Use once and destroy."  You know how this works."  Check out today's transcript for the rest…
Begin Mike Church Show Transcript
Mike:  Then you read a story like this from our friends at Breitbart.com, "Border Children Reportedly Sickened By Food In US Facilities, Throwing In Trash."
[reading]
A tidal wave of illegal immigrants along the U.S.-Mexico border has caused federal housing and processing facilities to become overwhelmed and overcrowded. As a result, officials have resorted to a makeshift housing center in Nogales, Arizona…being transported there via plane. Many of the minors at one facility — which only opened on Friday — are reportedly being sickened by the food — and throwing the food in the trash. [Mike: They were throwing breakfast burritos in the trash, specifically.]
Tony Banegas, consul of Honduras to Arizona…"This morning they switched to burritos, but they complained the eggs were cold. They couldn't eat them and even made them sick. They complained they had a burrito but had to throw it in the trash." He said, "What happened today is they added four showers. Some of the girls were able to take their first shower in 10 days. They're planning to build 60 in the next few days."
[end reading]
[private FP-Monthly|FP-Yearly|FP-Yearly-WLK|FP-Yearly-So76]
Mike:  I have a question.  Are you going to un-build the 60 after they're built?  Or does the American sheeple taxpayer have to fund this operation for the rest of eternity?
[reading]
According to CBS Houston, "vendors are being contracted to provide nutritional meals." In addition to this, recreational activities and counseling programs will be provided to the children at an unknown cost.
[end reading]
Mike:  What is a counseling program?  What are we going to counsel them on?  Anybody have an idea?  How about this?  [mocking]" Here, little illegal, whatever your name may be, I'd like you to read this.  It's actually translated into your language.  This is a copy of current border incursion laws that the United States Congress has passed.  You may note that there are severe penalties for illegally trespassing into the sovereign territory of the United States.  Now, if we can make you understand this and if we can get you home, let me have your assurance that you're not going to contravene that law, right?"
[reading]
Minors at the new housing center in Nogales are sleeping on plastic cots while officials wait for 2,000 mattresses to arrive at the facility, according to the Associated Press (AP).
[end reading]
Mike:  Here's a question.  Where are you getting the 2,000 mattresses from, Sealy Posturepedic?  Are these coming directly from a factory or a plant?  Does FEMA have mattresses now stored?
Eric:  See, this is where charity would be such a better route to go.  They would make sure these kids aren't sleeping on hunks of plastic every night and eating cold eggs.  They're still just kids.
Mike:  If a charitable organization raised the money to purchase the mattresses, it wouldn't be a one-time use of the mattress.  You'd go there and you would attempt to make certain that you could reclaim the mattresses in case the event ever arose again, or another event where you need mattresses.  You think the federales, no, there's probably a tag on there that says "Use once and destroy."  You know how this works.  Someone makes the mattresses.  [mocking] "Hey, I got a contract with the Feds to make mattresses for illegal immigrants." — "How's that business going?"  "Well, it sucked until two weeks ago, but it's great now."
Eric:  I made them so they only last for two weeks so they have to keep buying them from me.
Mike:  What's it called, forced obsolescence?
Eric:  That Vice piece about defense contracting in Afghanistan, there's still no proof but they have a strong suspicion that the defense contractors are sending people out there to purposely destroy the equipment just so they have to reorder it.
Mike:  Of course they are.  Well, I shouldn't say of course.  I would suspect that — I did my commentary on the ABC channel on New Orleans.  There were convictions — remember when the Wal-Mart in that town in Louisiana in Martinville was overrun when the cards were reading free, when you could use your SNAP card and it would come up you don't have a balance or you have thousands of dollars.  People were going in and loading entire cars and truckloads of stuff up, hundreds and hundreds of dollars in excess of what they otherwise could.  That led to another investigation that turned up 22 cases of fraud in the last six months.
[/private]
Of the 22 convictions, there were five of them where the perps were sentenced to hard labor.  I didn't even know hard labor was still an option.  All the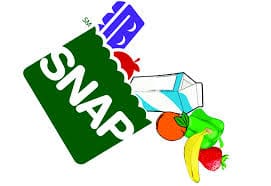 sentences were commuted or suspended.  I had remarked in my commentary: Wasn't it a lack of hard labor that ultimately led to going on the SNAP program to start with?  I'll post the video of MikeChurch.com later on today.
This site is supported by your Founders Pass memberships and purchases in the Founders Tradin' Post, can Mike count on your support today? Shop the Tradin' Post and become a Founders Pass member.
The point is that stealing from the government, which is stealing from the people because the government doesn't have any money.  It only has the money that it expropriates from the citizenry or from citizenry in other countries that want to do business here.  Stealing from the government now crosses all income lines.  There's little difference between the poor individual that will steal from the government via SNAP program or other program, or via an unwarranted and illegal use of a tax break, for example, and the wealthy person who will steal from the government via subsidies, via the military-industrial complex, as you pointed out, or the agricultural complex or the media complex or the political complex.  Theft at the government is now a wholly American activity that is practiced by people of all income levels, of all classes.  Congratulations.
End Mike Church Show Transcript