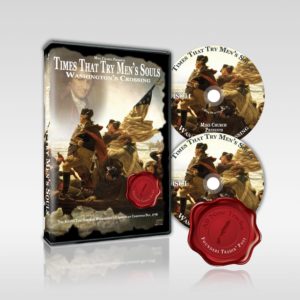 Mandeville, LA – The Blaze runs a headline story: Are We ReadingOne of  The Declaration Of Independence Most Iconic Lines Wrong?
Then I am inundated with requests that I talk about this on my return next week. This makes me question whether my existence here is part of an awful "Groundhog Day" dream, WHY?
Because I have already answered the question and pointed out the only known error in the ACTUAL printed text of the Engrossed copy (the official document) of the Declaration of Independence in my feature "AGES OF INDEPENDENCE". So I will issue this statement to TheBlaze:
In my Ages of Independence Feature where we discover the location of Jefferson's missing draft of the Declaration we also uncover the fact that there were PRINTED draft copies of the document that Congress debated. There is no misplaced period in those documents, case closed and if The Blaze wants to settle the issue rather than attract likes for its pages than all they have to do is ask me for the evidence to end this woman's ridiculous claim. The document in question (in the photo you posted) is the Mattlack engraving, a hand carved, scripted version of the "platen" used to produce every other document via Gutenberg's device in those days. – Mike Church
You can listen for yourself to the stream (in between The Road to Independence & What is Independence Features) Here.
Learn more about Ages of Independence Here.