EDITOR'S NOTE – Originally published on September 14, 2015. (do you think this might have been one of the reasons I was proclaimed 5 weeks later as "Too Catholic for Satellite Radio"!?)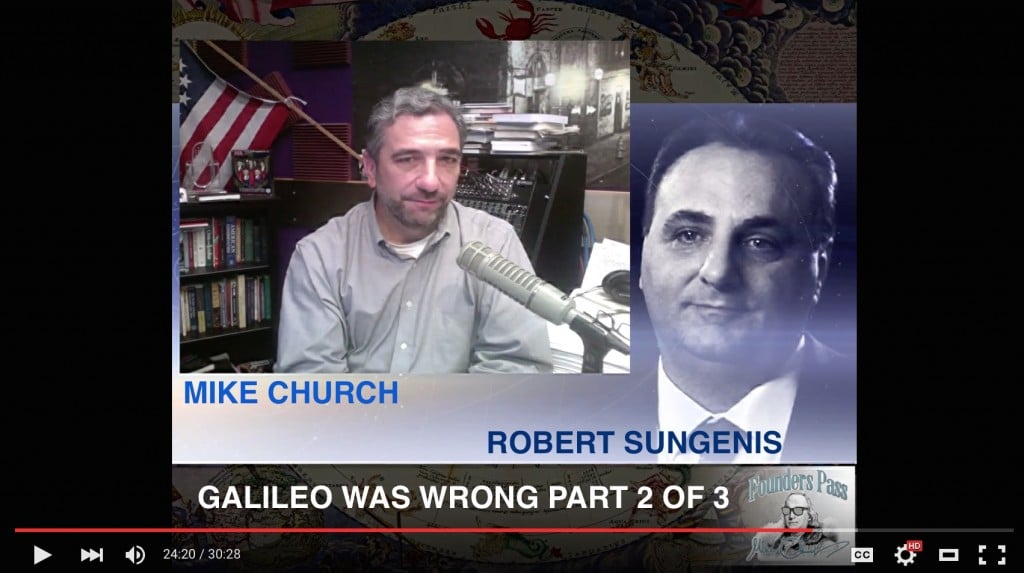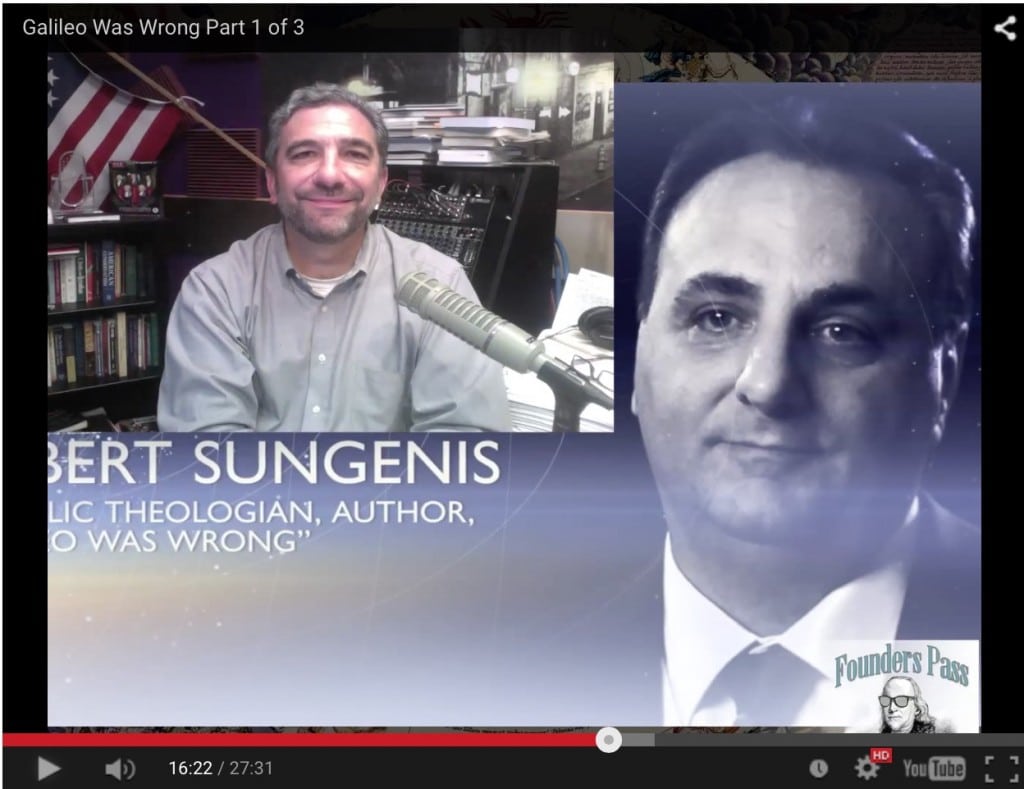 Mandeville, LA – UPDATED-PART II OF 3 IS NOW AVAILABLE FOR MIKE CHURCH dot com FOUNDERS PASS MEMBERS! – A FOUNDERS PASS MEMBER-ONLY EXCLUSIVE! The Church Doctrine and Post Show Show are BACK! Mike Church returns to his daytime television series but adds the missing ingredient: a Theme and we think viewers and listeners are going to love it: The Wrong Modern World Made Right. This is a focused, penetrating, provocative look at the root causes of Modern Man's descent into hedonistic anarchy; the WHY things happen and WHAT to about them.
That is just the beginning and we are excited to record and produce all these features and many more. PLEASE consider supporting these efforts by becoming a Founders Pass Member, making a download or other purchase in the Founders Tradin' Post or making a CASH donation toward our sizable expenses. Now to the stuff you came here for. Below is Part 1 of 3 in the video/movie version of Mike's interview with Robert Sungenis titles Galileo Was Wrong. We're working night and day to produce high qualiuty video features to compliment our world class audio features by the same names. We hope you enjoy and are entertained by this 22 minute segment, Part 2 will release next week and  Part 3 in 2 weeks. Enjoy and please tell a friend or family member about this project "The Wrong Modern World Made Right".
[private |FP-Monthly|FP-Yearly|FP-Yearly-WLK|FP-Yearly-So76|FP-Founding Brother|FP-Founding Father|FP-Lifetime] [/private]