Mandeville, LA – Exclusive Transcript – None of this has to happen unless we have to remain the biggest, baddest bully in the history of the world when it comes to our foreign affairs.  In other words, this is all made possible and necessary by our foreign policy.  Ron Paul has been correct all along.  George Frisbie Hoar, the grandson of Roger Sherman, in 1903 was correct when he waved mightily against the subjugation of the Philippines was right.  James Monroe and John Quincy Adams were correct.  Washington was correct.  This is all a result of our foreign policy.  Check out today's transcript for the rest…
Begin Mike Church Show Transcript
Mike:  History is filled with episodes where intelligence has won and lost wars.  No one things, myself included — I am not of the opinion that intelligence is not useful, that intelligence is not beneficial.  No one is arguing whether it is or not.  I'm sorry, for all you neocons and decepticons out there, there is no justification for the apparatus the size of the state that we currently have.  If there is a justification for it, and the hundreds of billions of dollars, and the hundreds of thousands if not millions of people that must be employed in order to work it, then I would say whatever we have done that has angered so much of the planet that we need that large of an army of computer geeks in order to protect us from all these cyber things that are going on and might result in practical and real-world calamities, then we are beyond out of scale.  Our out of scale has things that are out of scale, the proportion of it is so large.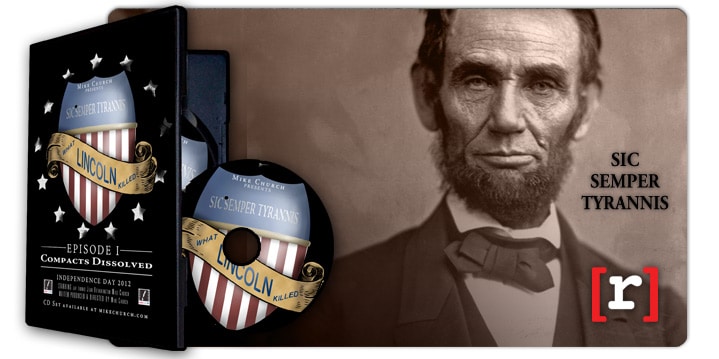 Let's just do a thought exercise here on this show, since we have the time to do it and no other show does.  Let's just say, for example — let's just play a "what if" game.  What if, as a result of this, the American sheeple came to their senses, and either under threat of forming new federations and seceding in order to do so demanded the elimination of the Central Intelligence Agency, the National Security Agency, the National Intelligence Survey, Department of Homeland Insecurity, the Transportation Security Administration, dismantle the entire thing, phase them out.  You've got three years to get rid of all these agencies.  You are allowed the commanders of each of the individual branches of our rapidly paring down standing army are allowed to have, within reason, intelligence services at their disposal.  These people are not civilian; they are military; they are specifically executing what it is they do on a military, threat-assessed basis, which is how it would have been done in bygone eras.  That is now the national defense apparatus.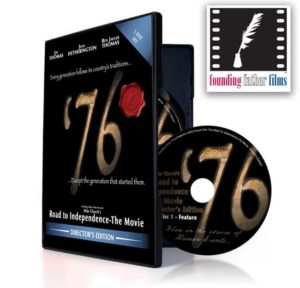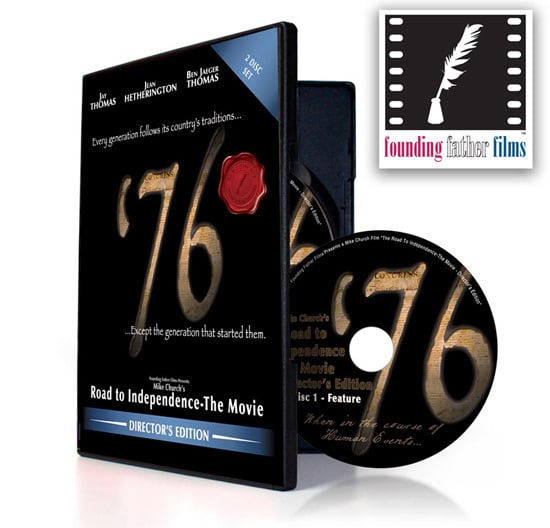 This means the recalling of the Air Force, the recalling of the Navy, the recalling of all the troops that are stationed all around the known universe.  This means an end to the military-industrial complex and all the things that go along with it.  This means that the United States is withdrawing from its pernicious influence and its insistence that we get to run the world and call the shots all around the known globe.  All we then do is act peacefully, trade with other nations.  If anyone threatens us, we raise a little larger of an army, display a show of force, we internally improve our defenses to where we are impregnable on our coasts and over our skies.  That's about the extent of it.  We're not worried about what happens anywhere else on the globe and whether or not we can influence it or change it or mold it so that it meets our approbation.  We are simply peacefully coexisting in the League of Nations.  In other words, we're taking the Monroe Doctrine stance.  If you don't take a stick and prod us or try to invade and become hostile in our hemisphere, we're not going to mess with you.  All we want is amity and trade and felicity with the rest of the nations of the world…
For the rest of today's transcript please sign up for a Founders Pass or if you're already a member, make sure you are logged in!
[private FP-Yearly|FP-Monthly|FP-Yearly-WLK]
Are you decepticons out there, are you then convinced that we will then be invaded, bombed, and terrorized into submission, that the result of that will be the Vigo Mortensen movie The Road and the North American continent will be so barren and devoid of life it will be incapable of sustaining any life?  There will be all poison water, no crops will grow because the entire thing has been nuked or carpet or fire bombed.  Is that what you believe the outcome of that action would be?  If you do believe that, why hasn't it happened in Australia?  If you do believe that, I'd like to give you a list of countries.  Why hasn't it happened in any of these other countries?  This is not to say that there would not be or could not be instances in which there would be hostile actions waged against the people of these United States.  If we were peacefully minding our own damn business, how much of this would not be necessary?  Our foreign policy makes this necessary.
Do you recall as recently as maybe three, four weeks ago I told a caller who was complaining mightily about the IRS Scandal and about all the abuses of the Obama administration that the largest and biggest piece of out-of-control government and of American tyranny, which you fair citizen and taxpayer help to pay for, the biggest piece of the entire puzzle is our foreign entanglements.  It is the single largest piece.  As a matter of fact, if you want to bring about the end of the NSA — this is why this can't happen.  If you want to bring about the things that I just talked about, there's one simple way to do it, and it's not through an election.  It's not through electing Rand Paul or Ron Paul as president.  It is through the American people demanding that their currency be restored to a 100 percent commodity-based, preferably precious metal, gold-based currency, and that the Federal Reserve and its ability to print money or to print bills of credit or whatever they wish to call it is terminated.  And that the Congress's borrowing authority — take Compact for America's borrowing amendment that they wish to attach to the U.S. Constitution via Article V Amendment convention.  Pass it and return to the gold standard.  Then you will see just how necessary all of this is.
My point is that this is all fantasy island stuff here.  None of this has to happen unless we have to remain the biggest, baddest bully in the history of the world when it comes to our foreign affairs.  In other words, this is all made possible and necessary by our foreign policy.  Ron Paul has been correct all along.  [mocking] "Why do you have to bring up Ron Paul?"  Okay, Senator Robert Taft was correct all along.  How about that?  George Frisbie Hoar, the grandson of Roger Sherman, in 1903 was correct when he waved mightily against the subjugation of the Philippines was right.  James Monroe and John Quincy Adams were correct.  Washington was correct.  This is all a result of our foreign policy.  Our foreign policy is only possible with the advent of the Federal Reserve and the ability to borrow trillions of dollars.  If we had to mine gold to fund this operation, it ends tomorrow.  If the American people's possessions, their prized HD TVs and SUV automobiles, if they had to be confiscated and auctioned or melted down in order to keep the NSA in business, what do you think your average pampered American sherson would choose?  Snowmobile or wiretapping?  Pick.
End Mike Church Show Transcript
[/private]