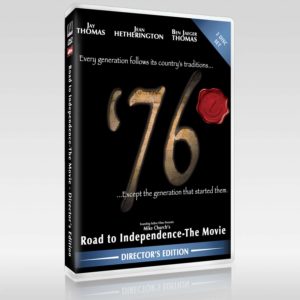 Mandeville, LA – Mike Church's daily Pile of Prep, chock full of claims that NSA can be trusted because Congress says so, that's funny, seeing that most people don't trust Congress plus other [r]epublican stories used to perform the Mike Church Show on Sirius/XM Patriot channel 125. "A few civil libertarians are upset at the Obama Administration's secret collection of data on Americans, but most have assumed all along that governments snoop on their people, and the press is all-too-willing to give a snooper of its own ideological predilections a pass on "information gathering. What these scandals are producing, what these kinds of scandals have been producing for many decades, is cynicism. And cynicism does not breed righteous indignation, demands for justice, or even a prudent aversion to petitioning the government for favors. Rather, cynicism breeds self-interested, unprincipled gamesmanship." – Bruce Frohnnen on the pursuit of good government
 SCOTUS bungling: Will the Supremes do the same thing to "gay marriage" they did to s"settling" the abortion debate?
Christian sects in Syria are confused and fearing they will be part of the Islamic jihad against Christianity if Assad is overthrow/killed/replaced by U.S. intervention
"Bring in the drones, there ought to be drones, maybe their here" – FBI fesses up to using drones domestically, as if we did not already know that
This Page is Supported by your Founders Pass subscriptions to this site, please take the tour and see all the GREAT CONTENT you are missing out on including Mike's Project '76 Webisodes™
What difference should it make that a U.S. Senator's PERSONAL preference is FOR SSM? Their oath and their duty is to their State and then to the Constitution
He's a liar: Rand Paul wants to believe that the NSA is NOT lying to him when he asks them a question, then again there's the whole "Are you gathering data on millions of AMERICAN CITIZENS presently?" Ummmm, how about ummmm "no,not wittingly" episode
DeceptiBANSHEE Michelle Bachmann claims, while on Fox News, "Edward Snowden is definitely a traitor". The angels at NSA NEVER have or would break a solitary statute while "protecting America's national security"
Bobby Jindal to me & Rand Paul "Deal with it" – so what if we disagree on policy "deal with it" as if the disagreements aren't large enough to sink entire coalitions Republicans so desperately want to build
Gay marriage advocacy (SSM) is prevalent and easily spotted at leading news organizations like the New York Times and the BBC actually has the nerve to point it out!
Dear Leaders former buddy Bill Ayers thinks the President ought to be brought up on charges of War Crimes. I wonder how Ayers would prosecute HIS crimes of war against innocent people at the Pentagon, SF Police Department and the Brinks job?
ZeroHedge: Has the credit cycle run its course, signaling the soon to occur correction we all KNOW is on the horizon?