Mandeville, LA – Today's Pile of Prep: most of the stories and research used to put together the Mike Church Show on the Veritas Radio Network's CRUSADE Channel. 2016 is here and WELCOME to the All-New, Mike Church Show on the CRUSADE Channel, listen LIVE for Free (don't cost nuthin').
Did you miss Part I & Part II and Part III and now Part IV of my interview with Ralph Sarchie? We have you covered, click here for the digital download of both interviews. Don't miss Part III LIVE on Wednesday June 21st at 7 a.m. cst only on the Crusade Channel.
Sapientia et Veritas -"The reality is that, today, the people of California and Massachusetts continue to diverge from those of Texas and the Dakotas in so many ways that applying the administrative state's formulae to them requires ever more force. Substituting administrative force for waning consensus makes for less national unity, not more. Why not, then, deal with the problem by accepting reality? Texas passed a law that, in effect, closes down most of its abortion clinics. The U.S. Supreme Court struck it down. What if Texas closed them nonetheless? Send the Army to point guns at Texas rangers to open them? What would the federal government do if North Dakota declared itself a "Sanctuary for the Unborn" and simply banned abortion? For that matter, what is the federal government doing about the fact that, for practical purposes, its laws concerning marijuana are being ignored in Colorado and California? Utah objects to the boundaries of national monuments created by decree within its borders. What if the state ignored those boundaries? Prayer in schools? What could bureaucrats in Washington, D.C., do if any number of states decided that what the federal courts have to say about such things is bad?" – Angelo Codevilla, The Cold Civil War
THE MIKE CHURCH SHOW IS NOW AVAILABLE TO LISTEN TO LIVE! ON APPLE'S ITUNES!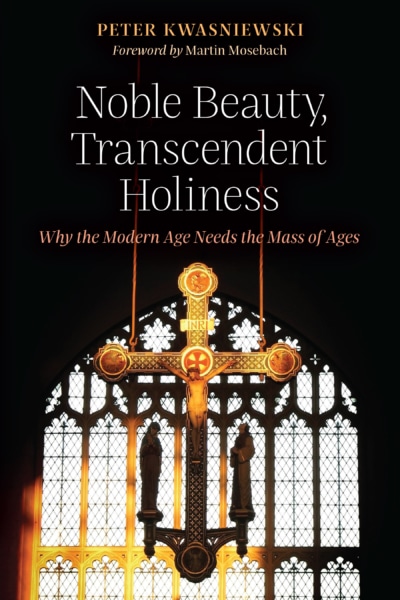 Today's Guest, Peter Kwasniewski's new book is available here (we will get autographed copies in late July). "Peter Kwasniewski offers a lively account of the noble beauty and transcendent holiness of the traditional Roman liturgy, which humbles us before the mystery of God, stirs us with its pageantry, carries us into sacred silence, and bears us to a world of invisible realities."
The Reckless CNN Media Have Been Intentionally Pimping Fake News About Trump And Russia Because It Pays – Glenn Greenwald drops the hammer on the lame excuses CNN has offered for its now infamous fabrication of a hit piece on President Trump's friend Anthony Scaramucci. As Greenwald correctly notes, this is part of an orchestrated plan, not a one-off. "WHAT IS MOST notable about these episodes is that they all go in the same direction: hyping and exaggerating the threat posed by the Kremlin. All media outlets will make mistakes; that is to be expected. But when all of the "mistakes" are devoted to the same rhetorical theme, and when they all end up advancing the same narrative goal, it seems clear that they are not the byproduct of mere garden-variety journalistic mistakes. There are great benefits to be reaped by publishing alarmist claims about the Russian Threat and Trump's connection to it. Stories that depict the Kremlin and Putin as villains and grave menaces are the ones that go most viral, produce the most traffic, generate the most professional benefits such as TV offers, along with online praise and commercial profit for those who disseminate them." In other words, these stories require an absence of ethics both in journalism and in Christian vocational life – but isn't that the point? The "post-Christian society" the forces of Ba'al have been laboring for since Simon Magus has arrived. Oremus….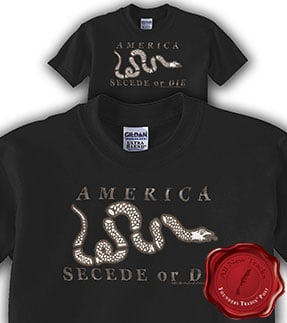 'Muricah, Just Get Over It Already, Seced orDie In New Civil War! – In 2009 I interviewed Angelo M. Codevilla and discussed 'Muricah's military industrial complex saturation among our ruling elites. The interview resulted in talk show host Mark Levin and writer Jeffrey Lord launching a weeks long broadside at me, Tom Woods and Kevin Gutzman. The charge? WE were America-hating pansies who didn't know the first thing about the Founding Father's alleged blood-lust for global domination, standing armies, big government and never-ending war. You can read the exchanges for your self and seewho took the high road and who proved their points (we also run these interviews twixt Kevin, Tom and me on The CRUSADE Channel, you can download them here.) Now Codevilla is back, stoking similar fires with his epic essay: "The Cold Civil War". Here's an excerpt. "The reality is that, today, the people of California and Massachusetts continue to diverge from those of Texas and the Dakotas in so many ways that applying the administrative state's formulae to them requires ever more force. Substituting administrative force for waning consensus makes for less national unity, not more. Why not, then, deal with the problem by accepting reality?" I could not have said it better myself and will atempt to say it as well on today's show.
hCNN's Failure: If You Lusted For a "Post-Christian Society", This Is What It Looks Like, Congratulations! – When I turned CNN off for good last August, I did so by publicly stating that any pretension to "objectivity" they previously had was gone. The alleged "catholic" Chris Cuomo's, daily, nay hourly, ravings against candidate Trump based on nothing but hearsay followed by analysis of Trump via that hearsay, with "questions raised" that were more like hysterical accusations was not funny, not entertaining and left me feeling like I'd been visited by a demon. Turns out I was. hCNN has continued on this diabolical road to perdition by not just manufacturing #FakeNews but by also, membah-membah!, employing the apostate atheist Reza Aslan to regale viewers with footage of apostate cannibals eating human brains and keeping the sadistic Kathy Griffin on its payroll until public demands resulted in her dismissal. Now the scandal of manufacturing news that a Trump aide was in bed with Russian criminals finally has hCNN allies in evil dismissing them with today's WaPo leading the charge. Folks, this all is a direct result of the near total collapse of the influence of Christian ethics. Many of you poo pooed my previous exploration of this topic but now it should be apparent that mere "media bias" is NOT at work here. Thgis lack of ethics is demonstrated in the fact that the previously unthinkable has become far too routine.
hCNN's Failure Pt II – The #FakeNews Perps Didn't "Resign" They Were Fired – Considering the above, check out the NY Post's reporting that the 3 reporters responsible for the Scaramucci "scoop" did not gallantly defend the integrity of journalistic ethics and truth, "resign" their positions but were actually fired by CNN execs mortified that this all too routine, ethical breach, might derail their being consumed by AT&T. "Sources also said the three journalists responsible for the retracted story — reporter Tom Frank, editor Eric Lichtblau and Lex Haris, who headed the CNN Investigates unit — were urged to resign. "They called them in and said they'd pay out their contracts, but they should leave immediately," one source said. Zucker was afraid of facing a high-profile suit from Scaramucci while the US Justice Department weighs the proposed $85.4 billion media merger." So the ethical breach I described on today's show (listen to this show here) was accurate yet indicative of something more morally diordered than I thought. CNN Millennials actually believe what they do for "a living" is morally just! You just can't make this stuff up folks:
Meanwhile, a CNN insider said staffers are furious at "having lost the moral high ground because of this story." Sources said Zucker tried to rally his staff during a Tuesday morning conference call.
Moral high ground!? This from the broadcast outfit that campaigned against Trump but more despicably FOR the Nephilim spawn of Margaret Sanger and Lucifer himself: Mrs. Clinton!? If there's "moral highround" there, it must be the same highground of Golgotha, up on which Christ was crucified. If you want to know what a "post-Christian society" will look like, you don't have to wait, just turn on CNN but be prepared with Holy Water and blessed salt.
Marxist Sodomite Vampire Flashback-How To Raise Future Sodomites – Just click the link and let the "I can't believe I just saw this" fun begin. Thanks Canada…
Welcome Back To Mish Shedlock, Truth In Fake Finances! – For the longest time I regularly followed Mish Shedlock and had him as a guest on the show many times. Sometime in the last 3 years I stopped following Mish as the show and my discussions took a different turn but now that looming bankruptcies by 'Murican states are upon us and now that it will become known, via President Trump, that the U.S. cannot print, borrow and spend its way out of the insolvent and corrupt Social inSecurity & Medicare scams, I turn back to my old friend for some clarity and Boy Howdy does Mish deliver. Let's start with Mish' take on Illinois' inevitable bankruptcy, I think Mish's summary is perfect. "Unlike Kansas, surveys show the number one reason people leave Illinois is high taxes. Dear Barry [Ritholtz], since Illinois is F*d up beyond repair following your tax hike and union utopia social welfare agenda, can we please try my exit strategy? – Mike 'Mish'" Barry won't see the light, brother, but Lincoln's land will, very soon. Welcome back, sorry I went astray!
Hey Amazon Lovers, Will Humans Be NECESSARY In Bezos' Brave, New World? – Marty Nemko wrote this piece back in April and I am just now finding it "Will Humans be necessary". Scrolling to Nemko's dystopoan end we find little cause for optimism which I'll address in a moment. The range of scenarios would seem circumscribed by these. How likely do you think each of these are?
• Continue on the current path: The world continues to slowly make progress, e.g., birth rates declining in developing nations, slowed global warming, more education and health care. Those positives would be mitigated by declining jobs, more concentration of wealth.
• World socialism.
• Mass population reduction, for example, by nuclear war, pandemic, or, per Clive Cussler, highly communicable biovirus simultaneously put into the water supply of a half-dozen cruise ships?
• A world run by machines and the small percentage of people they deem worthy.
Nemko leaves out the most important alternative of all: humanity turns back to Christ and a new age of Christendom, augmented by some technology ensues. This is already beginning in a growing list of places across 'Muricah, the question is, what will happen when the technology addicted sloths run out of food? Look up the history of the French Vendee for 1 outcome, then pray a Rosary it is not our future.
Land of Lincoln Is As Broke As Lincoln's "Legacy" Is Evil – The actual legacy of 'Ol DIShonest Abe has finally come to prominence in his home state of Illinois a state that is bankrupt and will remain bankrupt despite any Fake News media attempts to claim otherwise. That Lincoln "blessed" 'Muricah with 843,000 dead in the War of Northern Aggression is no longer denied; that Lincoln knew enlarging the state and ditching the Constitution that restrained that practice can no longer be denied. Now, Lincoln's "it's ok to bring about 'good' by doing small evils" is coming into focus in Illinois that like Puerta Rico, is beyond bankrupt broke and has no method available to pay it bills. This is the future, Lincoln's precious Union is going to face very soon as well when the drain of Medicare and Social inSecurity become so large the money cannot even be printed fast enough to meet the corrupt demand. As Pat Buchanan correctly notes, Big Box Statism is D-E-D in the water, we just haven't written its obit yet: "Deficits and national debts as a share of GDP are rising. Almost nowhere does one see the old robust growth rates returning. And the infrastructure of the West — roads, bridges, tunnels, ports, airports, subways, train tracks — continues to crumble for lack of investment. The days of interstate highway systems and moon shots seem to be behind us. Are Puerto Rico and Illinois the harbingers of what is to come?" Yes, Pat, they thankfully are. Now, "how 'bout a Fresca!"
FakeNews & Get President Trump Outlet hCNN Claims It Is Accurate While Retracting Inaccurate Trump Story – In their zeal to get someone, anyone to believe their "reporting", again, hCNN admits a story about the President and some shady, Russian investments was "not accurate". The story was removed from its website and the three "reporters" involved, have resigned. This statement by one of the Three FakeNews Amigos is priceless, denial anyone!? "'I've been with CNN since 2001, and am sure about one thing: This is a news organization that prizes accuracy and fairness above all else. I am leaving, but will carry those principles wherever I go.'" To prove CNN's reliability they have to publish fiction then fire the Stephen King wannabe's to justify their accuracy!? Wow, what's next, a bank robbery team that turns themselves in to prove how respectful they are of laws against theft!?
Don't Trust "Sources" Who Go Anonymous To Proclaim ET Has Phoned Earth – On Sunday, I wrote about the latest NASA attempt to justify its existence by presenting "artists renditions" of "exo-planets" it alleges to have "discovered" millions of light years from Earth. Linked to all tis is a ridiculously popular "Anonymous" video (viewed over 1,000,000 times!) that claims NASA has proof of "Life" beyond our little blue & green ball of joy. NASA poured reality on Anonymous' claims yesterday saying it had no proof and that the Kepler telescope had not provided any. Read more about the perpetual hoax NASA and deniers of Creation promote, here.
Fake News Meets Fake Catholics Driving The LGBTQ Perdition Express – Father James Martin is a man who is well known to traditional Catholics as a defender and promoter of sodomites as being no different in holiness than flirty women and social drinking men are. Now comes Father Martin suggesting an openly homosexual "sister" should be our next canonized saint for her "heroic" stands on normalizing homosexuality and because she "speaks with authority" on lesbianism as if The Authority doesn't get the final word. Deacon Jim Russell tackles this heresy straight-on, pun intended, here.
Trump Admin To Canada: Aborting The Next Generation Is NOT "Family Planning!" – If you watch the 1991 film Black Robe you'll get a look at what many Canadian Indians were actually like: cannabils with no regard for life, regardless of age. Bear this in mind when watching the generational suicide today's Canadians are attempting through assisting the entire population into homosexuality, gender transitions and now radical abortion initiatives. Case in point: Canada has introduced a resolution to the UN that pruports to be for curbing "violence against women" but looking at the Trump admin's "uh, how about, NO" reaction must be more diabolical. U.S. First Secretary to the U.N. in Geneva Jason Mack said: "We do not recognize abortion as a method of family planning, nor do we support abortion in our reproductive health assistance… [so the U.S.] must dissociate from the consensus". The creators of South Park were right, the world should have know the Canadians had lost it when they unleashed Bryan Adams on us. Yay, President Trump!
Rand Paul Was Right About Olson Johnson Being Right… AND Syria Too! – The SINGLE, occasional voice of sanity that remains in the Dumbocrat Infanticide Party, Rep Tulsi Gabbard, has introduced the appropriately titled: Stop Arming Terrorists Act. As the American Conservative's Gareth Porter concludes, even IF you think that 'Muricah has a "strategic interest" in the affairs of the cauldronic Mid-East, the current weapons sales make no sense whatever. "The significance of all this is clear: by helping its Sunni allies provide weapons to al Nusra Front and its allies and by funneling into the war zone sophisticated weapons that were bound to fall into al Nusra hands or strengthen their overall military position, U.S. policy has been largely responsible for having extended al Qaeda's power across a significant part of Syrian territory. The CIA and the Pentagon appear to be ready to tolerate such a betrayal of America's stated counter-terrorism mission." To say nothing of the heinous immorality of gilded age riches, pumped like water into olympic sized swimming pools, being lavished on 'Murican "defense contractors". We—Are—A—War—Like—People.
If Clothes Really Do Make The Man Then What Are Men Made Of in Cargo Shorts And Crocs? – Some of you may have noticed my change in sartorial choices over the last 3 years and even more so since we started on YouBoob everyday. To tell the Truth, I actually enjoy getting dappered up for the show everyday and enjoy even more, the stares I get i public because I am am vested with a bow-tie. "What do you think he does for a living!?" they whisper. Gotcha. Now comes G. Bruce Boyer with this magnificent piece of history that gives a chronology to the "era of casual" and how it came about, it is a must read. Boyer's quest begins thus "How is it that we have gone from wearing suits and ties to the office to wearing T-shirts, baseball caps, and a variety of military garments and ranch hand wardrobes? Everyone who's ever perused photos of baseball games (or almost any other crowded venue for that matter) in an old Life magazine from the mid-twentieth century finds it remarkable that the majority of men in the crowd are wearing white shirts and ties, and business hats (a category of menswear now extinct)." His conclusion is that a society that has no regard for the dignity of dress, loses regard for the undignified poor and thus charity toward them. Bingo.
It's June 2017 And The Immodesty Is About To Go Nuclear Because It WENT Nuclear – Venerable Bishop Sheen called out 'Muricah back in the 1960's while speaking to a group of young Catholics on "Youth and Sex": "8:15 in the morning, the 6th of August, 1945, when we flew a military plane over this city, when we dropped that atomic bomb on it; that bomb on blotted out boundaries. There was no longer a boundary between the military and the civilian, between the helper and the helped, between the wounded and the nurse and the doctor, between the living and the dead. For even the living who escaped the bomb were already half dead. So we broke down boundaries and limits and from that time on the world has said we want no one limiting me. … You want no restraint, no boundaries, no limitsI have to do what I want to do. Now let's analyze that for a moment, is that happiness?"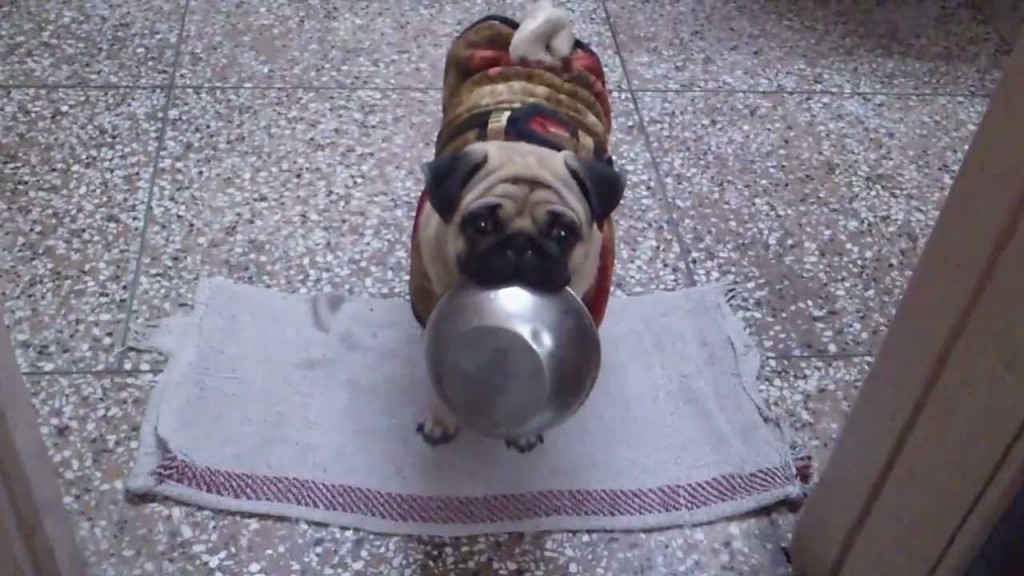 The Tragedy of Post Christian, Philosophia Perennis Devoid Thinking – Read this piece from AmConMag writer Noah Millman to get a closeup view of why Philosophia Perennis is so desperately needed to corral the erroneous thinking Men are sure to engage in when NOT grounded in the eternal quest for True Wisdom i.s. Sapientia. The issue Noah, is not whether "only the Saints" can live by the Magisterial code, it is that by God's Grace the Saints DID live the Tradition WHILE receiving the Graces needed to do so. You cannot approach Grace as zero sum, mathematics, as in if I do ______ I will receive ______ "Grace credits" but if I do ______I will have deducted ______ Grace Credits. Grace is present in the world and we are given the supply needed at Baptism, the suffering of the Christian Faithful is simply to maintain the state you enter at Baptism, using the Gospels and the Traditional Teaching as MEANS to that END. As Padré Gaetano tells us in Humility of Heart: "And has not a saint abundant reasons, from the thought of his own weakness, to live always in a state of great humility, when he knows that from one hour to another he may lose the grace of God and the kingdom of heaven which he has merited by years of laboriously-acquired virtues? "Unless the Lord build the house, they labour in vain that build it."