Mandeville, LA – Exclusive Transcript – Lots of controversy from Augusta National this weekend.  Again, in the pursuit of virtuous behavior, Nick Faldo, on Saturday morning, called for Tiger Woods to drop out.  He should "do the manly thing" for the rules of golf and quit, said Faldo.  Check out today's transcript for the rest…
Begin Mike Church Show Transcript
Mike:  Lots of controversy from Augusta National this weekend.  Again, in the pursuit of virtuous behavior, Nick Faldo, on Saturday morning, called for Tiger Woods to drop out.  He should "do the manly thing" for the rules of golf and quit, said Faldo.  Faldo works for CBS.  He's in the booth with Jim Nance all the time.  Faldo has won the Masters three times himself.  Faldo is saying that Tiger should quit because he took an illegal drop on Friday.  Did you see the shot Tiger hit when he whacked the flag stick?
AG:  Yeah, that was unbelievable.  You're a half inch from being two feet away from the cup.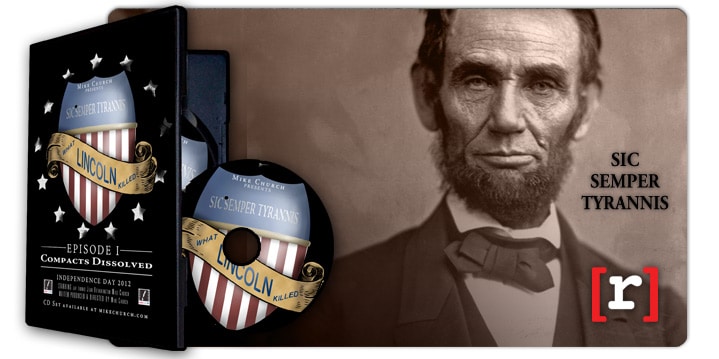 Mike:  Perfect, absolutely perfect.  If you were seeing why Tiger was making news on Friday night and Saturday, it was because some yahoo was watching the tournament at home and thought he saw Woods take an illegal drop.  Then Woods, who basically confessed that he did take an illegal drop, even though photographic evidence from a local newspaper shows that he may not have, just adds to the fire of "Did Tiger cheat?"  Of course, Mrs. Church is screaming at him all weekend long, "You cheater!  You cheated on your wife and now you cheat on the rules of golf!  You stink!"  I bet that attitude or that response was probably spread across the amber waves of fuel.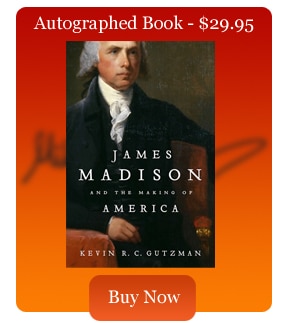 You sent me a story this morning that shows that Tiger may not have actually improved his lie.  He told several reporters that he chose to drop the ball two yards farther back from the spot where he originally played it and that he would play the same shot and this time he wouldn't hit the flag.  That's exactly what he did.  He played the exact same shot and did not hit the flag stick.  Faldo and others were saying: You improved your lie.  With the drop that was farther back, you gave yourself an opportunity to improve upon your previous shot and you can't do that.  That's cheating.  I don't know, after seeing those pictures that the Augusta newspaper took, I don't know that he actually did that.  I do know because I watched him tell Bill Macatee.  No, it wasn't Bill Macatee; it was Bill Macatee's replacement on Thursday and Friday.
AG:  It might have been Rinaldi.
Mike:  That's who it was.  He said: I could have dropped the ball at the drop zone but the grain was going the wrong say, so that would have adversely affected my shot.  I decided to go back and play from where I had played it earlier.  I just dropped it two yards further back.  That's what Tiger said that he did.  As I told you, he dropped that ball twice.  The first time he dropped it, he didn't like it.  The second time he dropped it, he played it.  Both times it rolled towards the original spot.  He did not drop from the original spot.  I don't know whether — only he and God know whether or not he cheated or not.  You can say this: they say that cheaters never prosper.  Woods certainly did not prosper after the drop.  There is something to be said here.  One more thing on this, I promise.  We'll get back to bashing Obama and all the things you people come to me for on a daily basis.  They've got to stop this allowing — just imagine if you're watching an NFL game and you could call into the league and say: Hey, that guys wasn't out of bounds.  That ref made the wrong call.  You need to reverse that tomorrow.  You can't go back after the fact.  Do you remember when Dustin Johnson allegedly grounded his club in what was a poorly-marked hazard in the PGA championship and cost him the championship?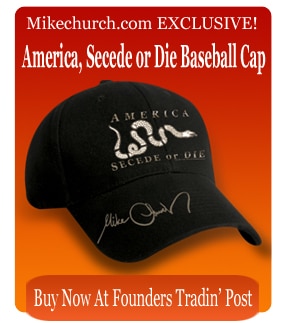 AG:  Yeah, where all the stands were or where all the fans were standing and it ended up being like a bunker so he couldn't ground it.
Mike:  Well, it ended up being they spray painted around it and said you should treat it like a bunker because it has now become a hazard.  You don't want to land in there.  They asked him if he grounded his club and he said no.  Remember?  Then some smartass was watching at home and said, "I zoomed in on it.  I've got super HD four-angle TV.  I saw him."  They went back and looked at the replay and found out yeah, you grounded the club.  He didn't improve his lie.  He didn't move anything.  He didn't do anything to alter the shot that he hit.  He only broke the spirit of the rule.  The reason you can't ground your club in a hazard is because you can press down and move some of what is hazardous away from your ball.  That's why you can't ground your club in the hazard.  You're gaining an advantage.  I don't think that Johnson gained an advantage.  There was another guy that Faldo brought an example of up who — did you see the — he moved a piece of straw in a hazard with a practice swing.  They reviewed it, some smart guy watching at home.  A Correcty Correcterson like we have in this audience, watching at home called in and ratted the guy out.  There was another instance —
AG:  Azinger talked about his instance.  He had hit it in to a water hazard, had taken his shoes off, was hitting from within the hazard and had moved a rock underneath his foot and that had caused a penalty that he didn't report but one of the fans had seen and reported on him as well.
Mike:  They ratted him out.  Did you see when Cabrera was stuck in the woods?  Angel Cabrera was stuck in the woods.  He was underneath a magnolia tree.  He kept taking practice swings and he was hitting the magnolia tree.  Jim Nance kept going: Dude, if one of those leaves falls off that tree, you're going to get hit with a two-shot penalty.  It's a strange rule.  Did Tiger break the rule?  If Angel Cabrera can cause a leaf to fall off a tree and would have been penalized two shots, and had he not reported it he would have been DQ'd, then if Tiger had done the same thing and improved his lie, which he did, and did not report it until after the round, and then they assessed him a two-shot penalty, he should have been DQ'd.  If you assess the penalty and you signed an incorrect scorecard, and in signing the scorecard you're going to abide by the rules of the game.  What about the 14-year-old they assessed for playing slow?  Hey, welcome to the United States, welcome to the Masters, now pick up the pace, boy.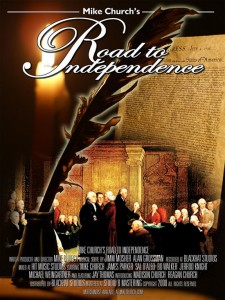 AG:  It was crazy.  The funny thing was, Faldo, on Saturday morning, when he was on the Golf Channel, Tiger should DQ himself —
Mike:  He should do the manly thing, he said.
AG:  Once Faldo gets on CBS, completely changed his story and said: I've re-read the rules.  Because the PGA, when Tiger was on the 18th hole, decided he did not drop incorrectly so there would be no penalty, so Tiger was fine signing his scorecard.  It didn't happen until his post-round interview that the PGA then reopened the investigation and decided to give him the penalty.  With the rule change about not knowingly signing an incorrect scorecard, he changed his point of view, which I thought was interesting to see if the TV officials would have been like: Nick, you can't say Tiger should DQ himself.  That is not what we want ratings-wise.  Change your tone of voice when you go on the main broadcast channel for the Masters, which I thought was interesting.
Mike:  What did they start off with as soon as Nance came on the air Saturday?  Who did he have with him?
AG:  I saw the —
Mike:  An August rules official.  Here's Faldo saying Tiger ought to do the manly thing:
[start audio clip]
Brandel Chamblee: What do you think he should be considering in the next couple of hours?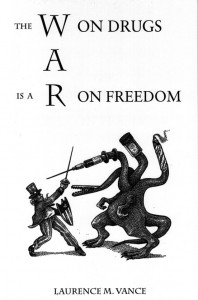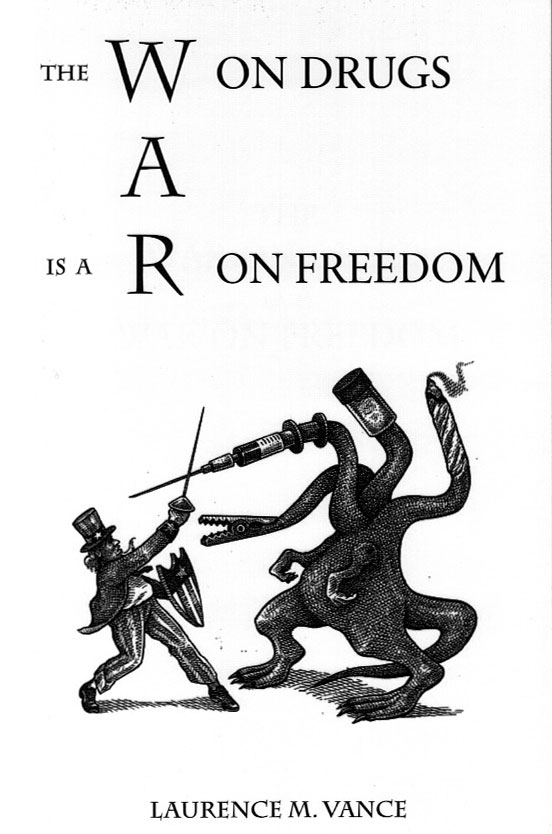 Nick Faldo: He should really sit down and think about this and the mark this will leave on his career, his legacy, everything. He should really sit quietly with whoever he trusts, Mark Steinberg, a few others, maybe Lindsey as well, and sit and just go: Wow, I would be doing the real manly thing to go, "I have broken the rules of golf." Look at the players that we've had on tour recently. Brian Davis was the most recent one, at Harbour Town. He's in the hazard. He takes his back swing. He touches a dead reed, the thickness of a straw. It brushes it. He calls the ruling on himself. And that's one of the rules. Every player knows that did not change the lie of the golf ball and did not change the stroke at all, right? This one has clearly changed the lie of the golf ball, absolutely clearly. And many of us over our careers have called out playing partners: I'm in the rough. I'm sure I've taken it back and the ball has gone dunk, moved a quarter of an inch. We've all called it and said: Oh, one shot. Okay, mate. And we get on with it.
[end audio clip]
Mike:  So he should have done the manly thing and quit.  He's right about all those silly rules and all that stuff.  Of course, later on in the day, he said: I've re-read the rules.  Wait a minute, you were pretty clear on the rules earlier today.  Now you re-read them.  You think CBS didn't say: Nick, you quit professional golf so you wouldn't have to abide by these silly rules.  We pay you more than you made on tour.  If you want to keep getting paid, you need to shut up.
AG:  It wouldn't surprise me.  Also —
Mike:  Mrs. Church asked me: What is the big deal about Tiger?  I said: Baby, television ratings for golf are up 100 percent.  They are double what they were a decade ago thanks to Tiger, end of story.  Right?
AG:  Absolutely.  Whenever he's in the hunt, they spike upwards.  When he's not, the attendance, ratings, cash, all that stuff nosedives.
Mike:  [mocking] "It would have been anyone else.  It would have been the same."  No, it wouldn't.  You went after a 14-year-old and cited him for slow play.  The last time a player was cited for slow play in a major championship was 2004, that's the last time.  Somebody else was talking about this: Look, there are slow players.  There are guys out there that are grandpas and take forever.  They never get cited.  You go after a 14-year-old?  Now, if he takes his two shots back, he finishes two shots higher than he did.  It's amazing that he actually finished to start with.
End Mike Church Show Transcript