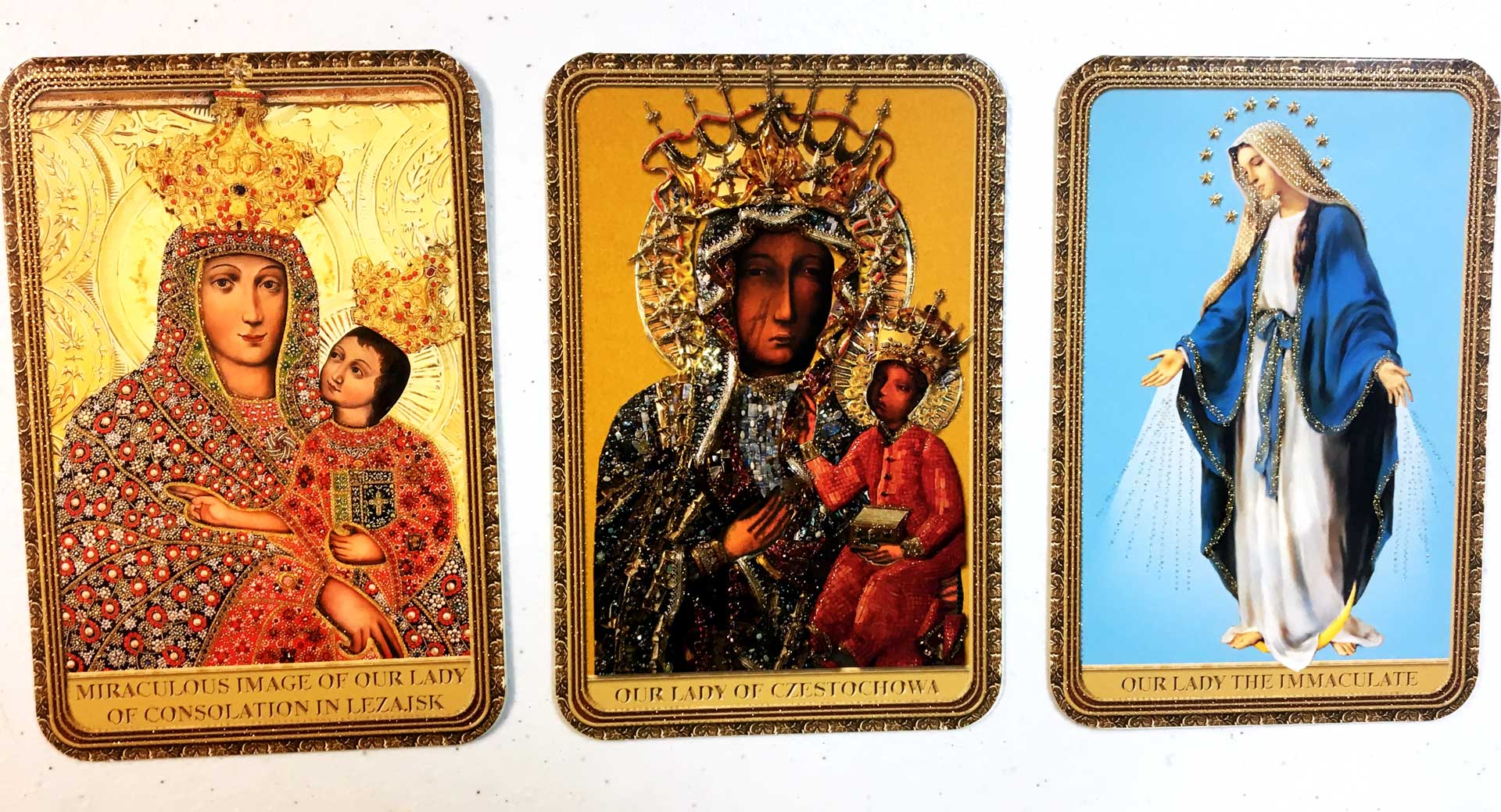 Mandeville, LA – Today's Pile of Prep: most of the stories and research used to put together the Mike Church Show on the Veritas Radio Network's CRUSADE Channel. 2016 is here and WELCOME to the All-New, Mike Church Show on the CRUSADE Channel, listen LIVE for Free (don't cost nuthin').
Sapientia et Veritas -"And since we are talking here chiefly in types and symbols, perhaps as good an embodiment as any of the idea may be found in the mere fact of a woman wearing a skirt. It is highly typical of the rabid plagiarism which now passes everywhere for emancipation, that a little while ago it was common for an "advanced" woman to claim the right to wear trousers; a right about as grotesque as the right to wear a false nose. It is quite certain that the skirt means female dignity, not female submission; it can be proved by the simplest of all tests. No ruler would deliberately dress up in the recognized fetters of a slave; no judge would appear covered with broad arrows. But when men wish to be safely impressive, as judges, priests or kings, they do wear skirts, the long, trailing robes of female dignity The whole world is under petticoat government; for even men wear petticoats when they wish to govern." Gilbert Keith Chesterton, What's Wrong With The World.
THE MIKE CHURCH SHOW IS NOW AVAILABLE TO LISTEN TO LIVE! ON APPLE'S ITUNES!
The Ascendant Demons Of Hollywood Trade Aborted Babies For Silence On Rapists – Sorry, Lena Dunham, your dubious outrage at Harvey Weinstein and meaningless "apology" for playing his game to help get Hillary elected are just that dubious. Dunham wonders where all the "brave men" are in Hollywood. You know, the white horse riding men of virtue, purity and chastity that make films…oh wait, there aren't any because those guys' "work" isn't desired by Weinstein or Dunham's "fans". Recall that Ms. Dunham thought it appropriate to flash her lady parts at the headmaster of her school in the perverted HBO series "Girls".
ALL Evidence Still Points That The Devil Made Paddock Do It And My Theory Is Correct – Now we learn that the postulant in Lucifer's army, Stephen Paddock, shot the Mandalay hotel security guard a full 6 minutes before he began carrying out his penance for the life of wealth and hedonism Lucifer had promised him. The murdered souls were payback, folks. LVMPD Chief Lombardo practically CONFIRMS MY THEORY when he throws his hands up in the air, exasperated, and cannot explain why Paddock wasn't taken out before the shooting. Hello Chief Lombard, I can explain it: diabolical forces, prevented the physical movement AND the mental imagery known as apports. The Reverend James Schall takes a stab at Paddock's case and while acknowledging the struggle of Good vs Evil, Schall cannot find the devil and the deals he make, lurking in Paddock's past.
Lucifer's Postulant, Stephen Paddock, Cried Out To God For Help – Then there is the revelation that Paddock was being tormented by the demons possessing him, sometimes lying in bed moaning "Oh my God!" among other "mental health symptoms". Instead of pursuing the diabolical aspect of this case and learning about the lethal, dystopian future the unpossessed are in for, let's keep arguing over "gun control" and  "second amendment rights". Here's a clue: when one of Baguul and the boys show up at your house, try rebuking them with a pocket constitution or a framed copy of the original draft of the second amendment. We're in a war, folks, the demons are ascendant and they've come for the kids. Stephen Paddock was a John The Baptist of sorts, paving the way for the coming of anti-christ or other diabolically inspired human haters.
War, War, War! Requires Burn, Burn, Burn And That Makes Soldiers Victims – I wonder if "ambassador" John Bolton or chicken hawk war promoting scoundrels Sean Hannity and Mark Levin will hold some "celebrity benefit concerts" for the men like Brain Alvarado, a former Marine, now reduced to a flesh covered version of the cartoon character Skeletor. Alvarado's disease was most likely caused by long-term exposure to what are known as burn-pits. These pits incinerated human remains, trash, batteries and every other hell-forsaken by-product of our wars in Iraq and Afghanistan. Filmmaker Greg Lovett has produced a film called "Delay, Deny, Hope You Die" covering yet another tragedy in our "patriotic" abuse of 'Murican men's misplaced "patriotism".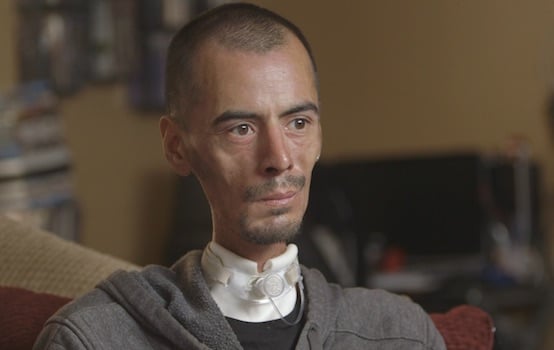 Evidence, The History of Christianity &The Existence of The Spirit World DO Offer A Vegas Explanation – The NY Times calls the mass murder carried out by Stephen Paddock "meticulously planned". This plays right into my explanation for the event: it was a pre-meditated act to bring about a moment of preternatural joy i.e. the Devil DID make him do it or more precisely, demons.
Is The War, War, War!, Military Entertainment Complex To Blame For Mass Shootings? – It is a fair question and one I believe is a "yes" answer but that doesn't spare the political, ruling-elite's culpability in counseling war and destruction as the American response to every crisis on earth where a gun or bomb can be used. Tyler Durden at Zero Hedge opines:
"When you talk about the Las Vegas mass shooting, you're not dealing with a single shooter scenario. Rather, you're dealing with a sophisticated, far-reaching war machine that has woven itself into the very fabric of this nation. You want to stop the gun violence? Stop the worship of violence that permeates our culture. Stop glorifying the military industrial complex with flyovers and salutes during sports spectacles. Stop acting as if there is anything patriotic about military exercises and occupations that bomb hospitals and schools."
Let's add this: stop turning for news and opinion on news to the Sean Hannitys and "ambassador" John Bolton's of the world, checkenhawks who've never met a foreign affair they didn't suggest Raytheon bomb might take care of. Maybe try the CRUSADE Channel?
The Only Thing That Will Be Unified After Las Vegas Massacre Will Be Disunity – The powder keg that is 'Murican culture remains on a war-like footing today and the attempts to fabricate a "unity" on the graves of the massacred will ultimately fail. Pat Buchanan doesn't hold out much hope for unity: "A massacre of Americans like that in Las Vegas may bring us together briefly. But what holds us together when issues of race, religion, ethnicity, culture, history and politics—our cherished diversity itself—appear to be pulling us ever further apart?"
Sorry Netflix, "Big Mouth" Is An Act of Teen Porn Too Far – A retired Bishop has cancelled his Netflix account after learning of the pedophilia the media outlet is promoting with its new series Big Mouth. Please note the graphic image Bishop René Henry Gracida used for his post, look familiar?
Stephen Haddock Attempted To Live Like A Hugh Hefneresque Playboy, Still Think Porn Doesn't "Hurt Anyone"? – Read the WaPo's lengthy bio of Stephen Paddock and you'll discover a portrait of a jet-setting playboy with a lust for high stakes gambling, world travel and seclusion inside his version of the "Playboy Mansion", demonstrating the rejection of community the Marxist lives his life by.
Diane McKay lived next door to Paddock and Danley at their Reno home until July, when McKay moved away. Danley wasn't forthcoming about her life, and Paddock was unfriendly, McKay recalled. She only saw him in the mornings, when he went to the clubhouse to work out. "He was weird. Kept to himself," said McKay, 79. "It was like living next to nothing. . . . You can at least be grumpy, something. He was just nothing, quiet." The couple kept their blinds closed, but sometimes Paddock would open the garage door, revealing an enormous safe the size of a refrigerator.
So the practitioner of Marx's materialistic, there is no God existence is only seen when vanity calls him to the gym. Read the whole story to see how sad a life lived in the "care" of Mammon ultimately wields the same hatred of humanity that has driven the demons since The Fall.
Someone Take That Crying Baby To Mass! Why Regular Church Attendance Is Vital – We must balance the hedonist and spiritually listless nature of our neighbor's and family's lives with our own attempts at piety. This essay is the perfect encouragement for that.
The NFL, Can End Concussion Support But They Won't Escape Penance For Their Violence – This article is a good start to the examination of conscience 'Muricah is undergoing re: The NFL today. The towering inevitability of professional football no longer looks inevitable as the leagues sins have stacked up too high to notice. I haven'y even mentioned the leagues embrace of the abortion coddling Susan G Komen Foundation. As we learned i the series finale of Star Trek TNG, "All Good Things…"
Hollywood, Filled With Porn Pimping Demons Since 1969 – Maggie Gyllenhal throws all in with the misanthropes who say "pornography is an art form". Really, is picking the perfect pose to photograph one have sex with the dead, necrophilia, an "art form"? What about spending time to make sure the object of your pedophilia perversion is dressed fashionably for the before the undressing photo, is that an art form?
The Traditionalist Redcoats Are Coming, The Traditionalist Red Coats Are Coming…On PBS!? – The TV series Poldark apparently has done what Netflix, amazon and HBO are incapable of of: making wholesome TV series that elevate the family and marriage (even through a bout of infidelity) instead of casting it as a punch line and fodder for good adultery jokes. Kudos to PBS.
Netflix's Child Porn Show Big Mouth Has Raised 100,000 Citizens, Join Them Here.
Baguul Netflix Has Come For The Kids & Is Broadcasting Pederasty – Netflix has a new original series called Loud Mouth that I have been reading warnings of for a while. Now that the preview is out we can say the speculation over: this is soft-core porn for pederast voyeurs. Watch the trailer (warning NOT safe for work or anywhere else for that matter) and witness horned demons egging the pre-teens on to masturbate, touch each other and in one vile scene, view their privates in a mirror. This is straight up kiddy porn and must already have pederasts ditching the real hard core stuff for what is now accepted by Netflix and "mainstream society".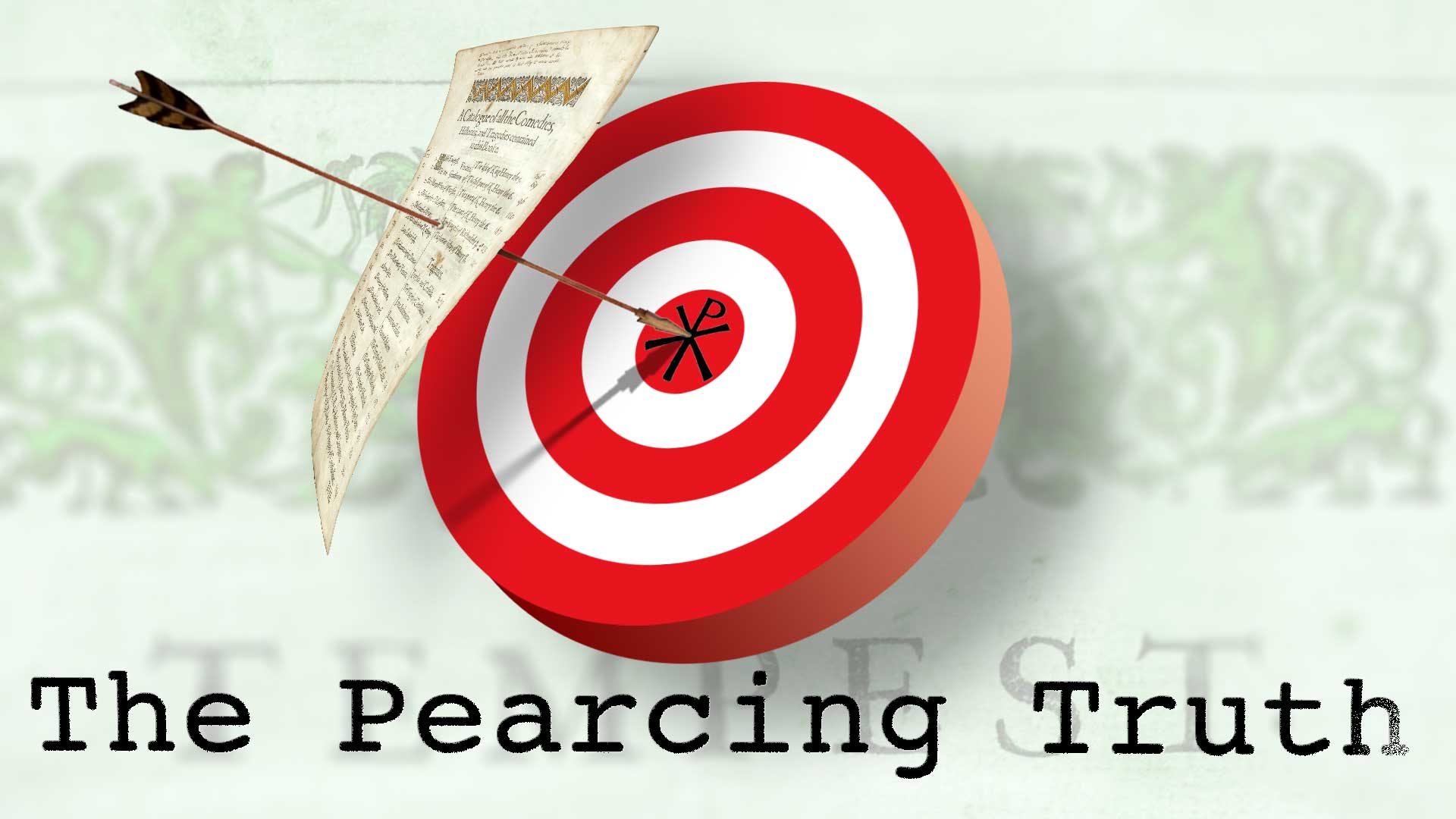 Schools Aren't Job Training Centers, Time To Meet Saint Augustine, Schoolmaster – The purpose of education is not to put yewts through a regiment of rote and regimen designed to secure them a place alongside their future bosses, millennial losers, in a race to the bottom of sloth in vocation and underachievement in productivity of the human kind. Joseph Clair puts this into perspective for us at First Things and calls upon my patron Saint Augustine to do so. "Augustine was an educator, entrepreneur, and serial school founder. He abandoned the elite network of imperial educators at Milan to embark on new experiments in Christian learning, first in the lake country of Northern Italy, and later back home in Thagaste and Hippo, in his native North Africa. He saw that Christian revitalization and transformation of a decaying culture—indeed, of an entire civilization on the brink—required a new curriculum and new communities of learning. The schools he founded on the margins of the Roman world were more than retreats or resentful withdrawals—they sought to provide a wholly new intellectual itinerary that synthesized Christian thought with the riches of human wisdom expressed in ancient Greek and Roman letters. This synthesis must have seemed as improbable to his contemporaries as the reconciliation of science and religion or science and the humanities seems today." There is a reason the Trivium and Quadrivium reigned over yewts and their schooling for near 3 millennia, we should humble ourselves and get back to them.
In Light Of Hugh Hefners Death: I thought I would bring this article back for reflection. 9 Reasons To Kick Porn To The Curb – Forget Ebola, porn is the real plague consuming our society. It is an epidemic of massive proportions and a growing public health crisis. The vast majority of men admit they regularly look at it: Lawyers, doctors, pastors, priests, husbands, it doesn't matter.  And despite the best efforts or protective parents, every child will be exposed to it sooner or later. As one expert on the issue says, it is not a matter of if, it is a matter of when.
Told Ya So: ObamaCare Is Here Forever, The Repeal Campaign Was A Hoax – On April 23rd, 2010, the U.S. House passed the reconciled version of the Patient Protection and Affordable Care Act – ObamaCare – on April 24th the campaign to "repeal" it began and for 6 years, the GOP has used the canard that they would repeal the beast as a basis for their election. For that entire period I have maintained that the GOP was full of it and that they would ultimately wind up defending the parts of the monster they like. Last night the GOP surrendered to The State, it's OVER. Today, you can close the "repeal" campaign offices and now get about the business of withdrawing from the union as the only real, effective "repeal" anyone in any state is going to get. Thanks "con-seeeeerv-vah-teee-uves"!
So calling out flag and anthem idolatry now makes one an elitist!?: No. "Elitist" is the hyperbolic belief that 'Muricah is "special" and our view of how the rest of the world oughtta live must be obeyed or we'll enforce it with drones, nukes and sanctions; yeah! USA! USA! USA! If only CATHOLICS thought that way about the New Christendom we are duty-bound to work for with pilgrimages, CRUSADES and Adoration-bombs (look it up): Christ-En-Dom!, Christ-En-Dom!, Christ-En-Dom! Your "country" is where you live and the people you love to call countrymen, it is not this totalitarian melange of ruling masters and their "government". If you want a star-spangled anthem, try the one belonging to your state if you even know what it is. Better yet, try an enthronement anthem for Our Lady of The America's, it's called The Salve Regina.
The "Boycott The NFL" Campaign Proves My Maxim: We're A War-Like People – We've made a sport a center stage for fake patriotism and glad-handed orgies of military superiority to whoever on Earth may be watching. Stephen Beale nails the militarization of football and how USA! USA! chanting, rabid fans have lapped it up.
In fact it has not stopped the war liturgy from playing out on the gridiron at all, and yes, given when and how it was mandated for players to honor it, the national anthem has been used a prop in this near-religious convocation. In recent years, soldier parading, flag-waving, and jumbotron shout-outs to warriors have become de rigueur at NFL games.
Existential support of "the military" for its intended purposes has given way to idolatry and religious devotion to it. Scour social media and marvel, nay be saddened by how many 'Muricans proclaim themselves as "deplorables, prom MAGA and PRO MILITARY", while simultaneously fretting about the Russian army which is nearly invisible these days. This is another form of our mass hysteria that holds that only our use and glorification of lethal force is justified and the it is the only force justified. As one WWII general put it, "NUTS!"
2017 And The Immodesty Is About To Go Nuclear Because It WENT Nuclear – Venerable Bishop Sheen called out 'Muricah back in the 1960's while speaking to a group of young Catholics on "Youth and Sex": "8:15 in the morning, the 6th of August, 1945, when we flew a military plane over this city, when we dropped that atomic bomb on it; that bomb on blotted out boundaries. There was no longer a boundary between the military and the civilian, between the helper and the helped, between the wounded and the nurse and the doctor, between the living and the dead. For even the living who escaped the bomb were already half dead. So we broke down boundaries and limits and from that time on the world has said we want no one limiting me. … You want no restraint, no boundaries, no limits. I have to do what I want to do. Now let's analyze that for a moment, is that happiness?"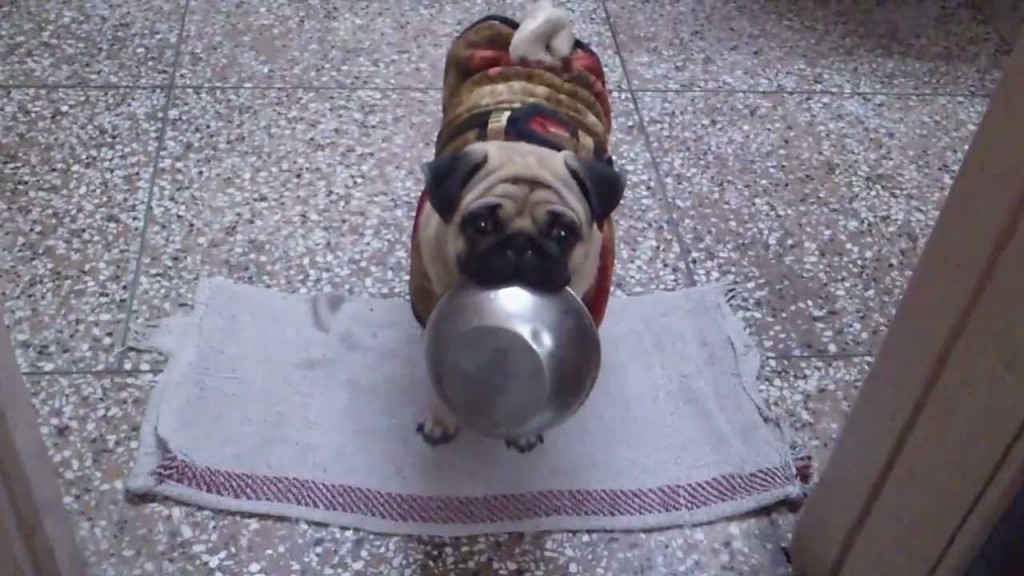 The Tragedy of Post Christian, Philosophia Perennis Devoid Thinking – Read this piece from AmConMag writer Noah Millman to get a closeup view of why Philosophia Perennis is so desperately needed to corral the erroneous thinking Men are sure to engage in when NOT grounded in the eternal quest for True Wisdom i.s. Sapientia. The issue Noah, is not whether "only the Saints" can live by the Magisterial code, it is that by God's Grace the Saints DID live the Tradition WHILE receiving the Graces needed to do so. You cannot approach Grace as zero sum, mathematics, as in if I do ______ I will receive ______ "Grace credits" but if I do ______I will have deducted ______ Grace Credits. Grace is present in the world and we are given the supply needed at Baptism, the suffering of the Christian Faithful is simply to maintain the state you enter at Baptism, using the Gospels and the Traditional Teaching as MEANS to that END. As Padré Gaetano tells us in Humility of Heart: "And has not a saint abundant reasons, from the thought of his own weakness, to live always in a state of great humility, when he knows that from one hour to another he may lose the grace of God and the kingdom of heaven which he has merited by years of laboriously-acquired virtues? "Unless the Lord build the house, they labour in vain that build it."