Mandeville, LA – Exclusive Transcript – It makes no sense to me.  This is another great example of how the propaganda and "to the victor go the spoils" mentality that it has weighed on the heads of Texans for 150 years.  You drive around Houston and you'll see secede stickers all over the place.  No one is actually talking about doing something about it.  I'd say there are about 16 trillion immediate reasons why you ought to do something about it.  Check out today's transcript for the rest…
This page is supported by your Founders Pass Subscriptions, please take our membership tour & consider a 1 year membership
Begin Mike Church Show Transcript
Mike:  John is in Arizona next on The Mike Church Show.  Hello, John.
Caller John:  Thank you for everything that you do.  You've opened up my mind, my eyes to the Constitution and the founding fathers and pretty much how this country should be run.  I thank you for it and please keep it up.
Mike:  You're very welcome.
Caller John:  Presently I live here in Arizona, the Phoenix area.  I moved here from the great socialist City of Chicago.  I'm thinking of relocating again, possibly to Texas.  Based on what you know between the two states, Arizona and Texas, where would you relocate or stay?
Mike:  Don't put me on the spot like that.  I'm going to let Andrew answer that question.  He lived in Texas.
AG:  I love Texas.
Mike:  There you go, Texas it is.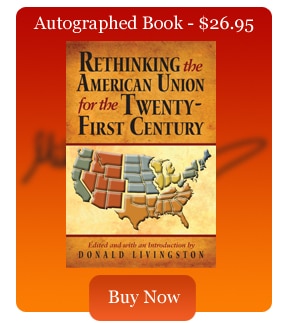 Caller John:  Based on the economy and just politics in general, what I've been seeing here in Arizona, mainly the local, small town stuff, it's not looking too good.  So I've been looking at Texas as well as other states.
Mike:  Here's what I have to say about this.  I want you people to listen very carefully.  I do not understand the utility of the people of Texas remaining in the American union.  They must really like us.  It must have something to do with the Cowboys remaining in the NFL and the Rangers in the MLB.  There cannot possibly be a monetary reason for Texas to remain a member of the American Union, to pretend that it has to abide by laws that are made by citizens of Massachusetts and New York and Pennsylvania and Washington State and California; that it has to pretend as though it cannot police and protect its own border with Mexico; that it has to pretend as though once the Mexicans sneak over the border, as a sovereign state they don't have the right to kick the Mexicans out or the Guatemalans or Chileans or whoever it is.  Texas remaining in the union is an enigma to me, it really is.
To me, of all the places that have everything that you would want a country to have, the country of Texas has it all.  You can even just secede.  You don't even have to secede.  Just declare your independence and say you're not sending any more congressmen or senators and be done with it.  What are we going to do?  Have you seen the landmass of Texas?  Declare your independence and use your constitution to divide your state up into the five already divided provinces.  Then you've got your own little Federation of Texas.  Then you've really got some republicanism going on.  If you really want to get into it, you might even have Austin become its own enclave, Dallas become its own, a very large one.  It would be one of the largest ones in the world.  Paris County has almost 4 million people in it would be in the top 50 of the largest countries on Earth.
The enigma to me is why does Texas play this game?  As I said, it just has to be laziness, pure apathetic laziness.  [mocking] "Mike, they want to trade with us."  Like we would stop trading with Texas.  Of course Congress would probably get angry and say: We're gonna have tariffs and this and that."  I'd say we'd probably be woe to undergo that.  I'll answer the question like that.  As long as Texas is filled with people who are inertia-less and who are filled with an apathy as I just described, I'd suggest you should probably stay in Arizona.  I wish someone in Texas would answer that question.  For what reason do you remain?  Rick Perry obviously wants to be the big kahuna.  He obviously wanted to be president.  There are lots of guys in Texas that want to be president.  You could become president of the Republic of Texas, couldn't you?  You could become president, not just a lousy little governor, president of one of those five provinces I mentioned that are carved out already in the Texas Constitution of 1843.
It makes no sense to me.  This is another great example of how the propaganda and "to the victor go the spoils" mentality that it has weighed on the heads of Texans for 150 years.  You drive around Houston and you'll see secede stickers all over the place.  No one is actually talking about doing something about it.  I'd say there are about 16 trillion immediate reasons why you ought to do something about it.  There are about 160 to 170 trillion 30-year reasons why you ought to do something about it.  That's just me thinking about it.  I appreciate the phone call.
End Mike Church Show Transcript