Mandeville, LA – Your daily dose of "Mike you are bitter and angry and hate your country because Ron Paul lost, hate mail!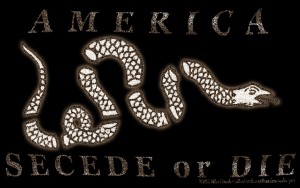 "You all are too eager too waist your vote when we need to get Obama out of office so badly. Mr Church I've been listening to you for about a year, and I was interested until now. I am no longer going to listen to you because I believe you are toxic. You have managed to convince one man to vote for Johnson and that was one vote we needed. I hope you get over Ron Paul not being able continue on in his run for President because it is turning you into a person that is very bitter and I believe very hard to listen to because you no longer sound like a man that wants to save this country, instead you sound like a man that wants to get even. I hope you're proud of yourself because I was learning. Now I am just a person that used to listen to your program…."
Signed "Ron"
Mike Church responds: I wager you never listened for a year Ron and if you did what the h*ll were you listening to? I have wagered more of my time & energy into "saving my country" than you can imagine, Sir and to what avail? To be called traitor by you? PLEASE stop listening and go where the jingoism suits your uncritical views. You will be the first door the Patriots of '12 will be knocking on when RomRy pass their first Trillion in new debt, bomb their first country w/out Congress's authority and expand ObamaCare with RomneyCare.