Invitation To Test Drive the Brand New Fully Loaded 2019, Mike Church Show!
Discover the Horsepower of 24/7 original broadcasting on THE CRUSADE CHANNEL as part of The King Dude's standard package.
Experience The TRUTH TO POWER For Yourself Now. THE CRUSADE CHANNEL is the only place between here and the Ice Planet of Hoth to escape the Talk Radio Mafia and the "E.D. and ZYPPAH" laden corporate media sludge.
Upgrayedd… from the standard 8-Track noise of everyday radio and podcasts and into the luxurious Hi Fidelity quality of TALK, DISCUSSION & ENTERTAINMENT.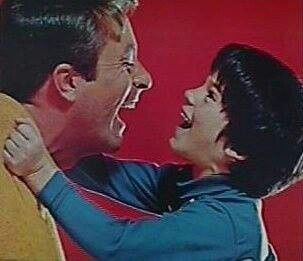 Hey there dude! Are you still reading?
You and I were once good friends when we met on the SiriusXM Patriot Channel. You were an awesome listener who at some point during our "Salad Days" shared your email address. Do you 'memba when I swam against the DeceptiCON Shark-Stream and helped inform and entertain during the OMG o'clock time slot?
Some time since then we lost touch.
→Maybe I said something stupid or not MAGA enough.
→Maybe it was too many of my "Catholic air-raid warning – this is not a drill" sirens.
→Maybe you thought I took my radio marbles and just went home.
Whatever the reason, the KingDude is asking for a replay, a do-over, a mulligan, a reshuffle, a re-set, or "pretty please one more chance".
C'mon… You'd do it for Randolf Scott!
Don't forget I supported and voted for President Trump and even predicted his lopsided upset over Queen Hillary. I remain one of his biggest defenders when he's right…. 51% of the time!
When Steve Bannon kicked me off the SiriusXM Island I packed up my show and started this thing called The CRUSADE Channel, a 24-7 internet radio station where The Mike Church Show has run continually since Nov 11, 2015, but we noticed something was still missing… You as a listener.
Your great desire for informative and challenging radio has left a hole in my Radio-Host Headphones. Did you think that I would forget your "Correcty-Correctorson" emails; your phone calls, your Tweets, your Facebook comments and most importantly your attempts to make my show "The Best it Could Be". The CRUSADE needs you NOW and MORE than ever because we are truly a modern day David taking on the Broadcast Radio Goliath. We need you to be the stone in our sling.
I'll make listening to the Mike Church Show again easy. 'Memba when I offered you a free test drive? Well, "It's Twoo, it's Twoo"!
To take advantage of this free offer and start listening in under 3 minutes, click the button below. No gimmicks or tricks, all I ask is a name and a valid email address; you'll be listening to the CRUSADE Channel in less than 2 minutes.
If you'll give me 30 days; I'll bet I can convince you that the MCS and my CRUSADE Channel are worthy of your valuable listening time and I can give you 20 more hours per day of reasons plus thousands of my podcasts made since that fateful day in October 2015. For a preview of my other reasons click here to preview our 24/7 schedule.
To show my sincerity I'll even make this offer: I will personally call you and you can "Air your Festivus Grievances," We can shake hands or kiss and makeup. I've been told by Mittus Church that I'm a good kisser. Talk about your Direct Marketing!
If you want me to give you a call, respond, using the contact form below, with a number and a good time to reach you and I'll make that call. If that's what it takes to bury Nathan Phillips' hatchet then by all that is MAGA, I'd LOVE to make that call.
Thanks for taking the time to read this invitation and I pray you will take another chance on the Mike Church Show, "8 more weeks of daily doses of the founding fathers redpill, unplug the Matrix cable, become members of THE self-governing people of THESE United States, it's not a job, its a way of life"!
I pray you and yours are well, God bless and Mary keep you, thanks for listening, brother [sistah],
Mike
Give me a call, KingDude!