Mandeville, LA – Exclusive Transcript – Laurence makes the case here that if you're any sort of an organization, it doesn't matter what it is, and you form a school or any sort of advocacy group that does this professionally, that is for-profit, you have a duty.  If you're going to be honest in your advertising, you have a duty to ensure that if you're claiming you're a Christian school that you actually have Christian teaching, and that it's inspired by Christ and then taught by people that believe.  Check out today's transcript for the rest…
This page is supported by your Founders Pass Subscriptions, please take our membership tour & consider a 1 year membership
Begin Mike Church Show Transcript
Mike:  I have the story that my buddy Laurence Vance sent to me last night about this school.  Andrew, you'll love this one.  You can sink your "separation of powers and if they get tax credits they can't discriminate" teeth into this one.  There's a school in California, Thousand Oaks, California.
[reading]
Calvary Chapel, a Christian church in Thousand Oaks, purchased the previously secular Little Oaks School in 2009.
While the vast majority of religious schools are nonprofit and tax-exempt, church leaders said they organized Little Oaks as a for-profit because they were on a tight deadline. They said forming a tax-exempt corporation is a lengthy process. They said the school is operated not as a profit-generating entity but as a spiritual arm of the church, its students include about 130 children in preschool through fifth grade. [Mike: Here, Mr. Gruss, here's where you come in.]
In 2012, the church requested from all employees a statement of faith and a reference from a pastor in order to have their contracts renewed. Two teachers, Lynda Serrano and Mary Ellen Guevara, refused to provide the documents and lost their jobs.
"We're a Christian school," said the Rev. Rob McCoy, pastor of the church and headmaster of the school. "We were coming to the point where we were establishing a Christian curriculum. We wanted to make sure teachers subscribed to that faith."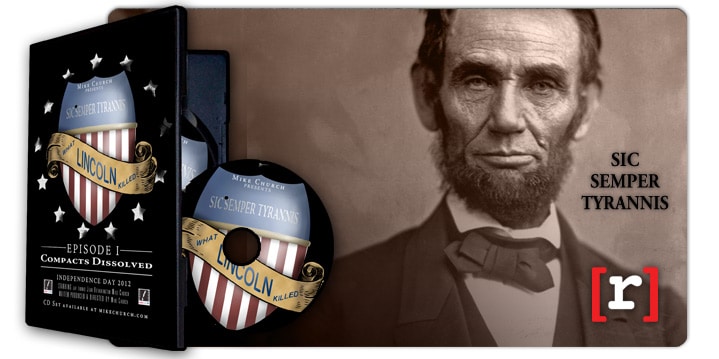 The teachers retained a law firm in Los Angeles and were prepared to sue, but asked for $150,000 apiece to settle the case. "They did not believe they should be required to obtain a pastoral reference in order to continue their employment."
The church and school say their right to hire teachers who share their beliefs is protected by civil rights laws, the U.S. Constitution, and the California Constitution.
[end reading]
Mike:  There's a fly in the ointment.  There's this stupid, silly California Fair Employment and Housing Act that was then called upon.  You can't discriminate against anyone.  Have you ever seen the movie Pacific Heights?
AG:  No.
Mike:  Michael Keaton and who was the bad guy in Pacific Heights?  The guy owned an apartment in San Francisco and he couldn't kick the loser out of it because of the law I'm citing here, the Fair Employment and Housing Act.  The church was basically told: We don't care what you're teaching in there, you can't have a religious test for employment.  The case goes into the courts.  This is where Laurence picks up on it.  Laurence makes the case here that if you're any sort of an organization, it doesn't matter what it is, and you form a school or any sort of advocacy group that does this professionally, that is for-profit, you have a duty.  If you're going to be honest in your advertising, you have a duty to ensure that if you're claiming you're a Christian school that you actually have Christian teaching, and that it's inspired by Christ and then taught by people that believe.  Put it on the other foot.  What if you had a school for young Harry Potter Santeria wannabes?  Would you not expect that if you sent your little darling off to learn how to cut chickens heads off and drain the blood and what have you that you would have Santeria priests or experts doing the sacrificing and teaching the holy rights of Santeria?  Vance makes an even more bold claim here.
[reading]
First of all, if discrimination is wrong; if discrimination is bad; if discrimination is mean-spirited; if discrimination is hateful; if discrimination is bigoted; if discrimination is immoral; if discrimination is racist, sexist, xenophobic, and homophobic; if discrimination "foments domestic strife and unrest, deprives the state of the fullest utilization of its capacities for development and advancement, and substantially and adversely affects the interests of employees, employers, and the public in general," then it doesn't suddenly cease to be or do those things because the entity doing the discriminating is religious instead of secular, or nonprofit instead of for-profit.  Second, it would be madness for employers not to discriminate in hiring.
[end reading]
Mike:  What if you owned a restaurant and you were serving up food?  You had a guy or gal that showed up all the time with hair unkempt, filled with lice, never bathed, smelly, caked dirt and all manner of substances under their fingernails.  Would it be in the interest of those going to purchase a meal in said establishment to have that person on the assembly line making the In-N-Out Burger?  This is what Vance is arguing here.
[reading]
People with physical disabilities are discriminated against by owners of coal mines. People without accounting experience are discriminated against by owners of accounting firms. People without a driver's license are discriminated against by owners of taxi companies. [Mike: Yeah, why do I have to have some stupid license? Why are you discriminating against me, man? Can't we all just get along?] People without typing skills are discriminated against by executives looking for secretaries. Any company that requires a college degree is discriminating against those without degrees.
Third, "discrimination" is not a dirty word. Discrimination is not necessarily something bad. Discrimination is not something inherently evil. To discriminate is simply to distinguish, differentiate, or make a distinction.
[end reading]
Mike:  The case is still being heard.  Shouldn't a school be able to hire, if it's advertising itself as a Christian academy, shouldn't it be able to require that its teachers and faculty be Christian?  We don't have a problem with that now do we?
End Mike Church Show Transcript