Podcast: Play in new window | Download | Embed
Subscribe: Google Podcasts | Email | RSS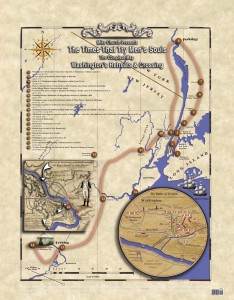 Britney Spears Has More Credibility Than Mary Landrieu
©2014 Mike Church
Mandeville, LA – In pro football a "runoff" of ten seconds usually ends the game for the team that has the football. In Louisiana Politics, a "runoff" will probably end the incumbency of the team that has fumbled the football: Senator Mary Landrieu who meets Rep. Bill Cassady in a winner take all showdown on December 6th. If Landrieu's recent antics are an indication of her chances, we may finally see the sunshine of an all pro-life, Louisiana Senate delegation, thanks be to God.
FOLKS, a message from Mike – 

The Clip of The Day

videos,

Project 76 features

,

Church Doctrine

videos and everything else on this site are supported by YOU. We have over 70, of my personally designed, written, produced and directed products 

for sale in the Founders Tradin' Post, 24/7,  here

. You can also support our efforts with a 

Founders Pass membership

 granting total access to years of My work for just .17 cents per day. Not convinced? 

Take the tour!

 Thanks for 17 years of mike church.com! – Mike
HERE'S YOUR FREE AUDIO PREVIEW OF THIS CHURCH DOCTRINE – TO HEAR & VIEW THE ENTIRE EPISODE JOIN FOUNDERS PASS NOW
[private |FP-Monthly|FP-Yearly|FP-Yearly-WLK|FP-Yearly-So76|FP-Founding Brother|FP-Founding Father|FP-Lifetime]
[/private]
Landrieu's sudden love affair with the Keystone Pipeline, a project she had previously expressed "support" of but not enough to challenge her pseudo-environmentalist Democrat colleagues over, indicates desperation has set in. Then there's the all too conveniently recorded tiff with liberal icon, Senator Chuck Schumer. A Britney Spears concert has more claim to the word "live" than the farcical sight of Schumer chasing Landrieu down Senate corridors, pleading with her "Mary…Mary…we need to talk". "Talk to the hand, Chuck" Landrieu screeched, as if we don't know that in Louisiana, Schumer and his ilk are electoral Kryptonite; thanks for taking one for the team, "Chuck."
Alas, few realize and fewer will admit what REALLY has Landrieu in trouble: abortion. The Susan B Anthony PAC, a pro-life group, knocked on over 122,000 WhoDat doors, informing voters of Landrieu's ghastly, near 100%, NARAL and Planed Parenthood compliant voting record. In September, Landrieu called an effort to protect 20 week old babies from Planned Parenthood's executioners "a shame" because those babies "couldn't live outside a hospital…you know." So that's how precious human life becomes legitimate? What does that say about thousands of elderly WhoDats, who also can't "…live outside a hospital…you know?"
Come December 6th, I pray we'll get to see if Mary's career can live outside the DC Capitol building "…you know."
Mike Church is a New Orleans native and a radio host appearing daily on the SiriusXM Patriot Channel. He is an author and editor of "Patrick Henry-American Statesman" and is the writer and director of 7 Docudramas on American history including "The Spirit of '76" and the recently released "Times That try Men's Souls-Washington's Crossing".