These light, fluffy and all natural flapjacks are perfect for Saturday morning, family breakfasts!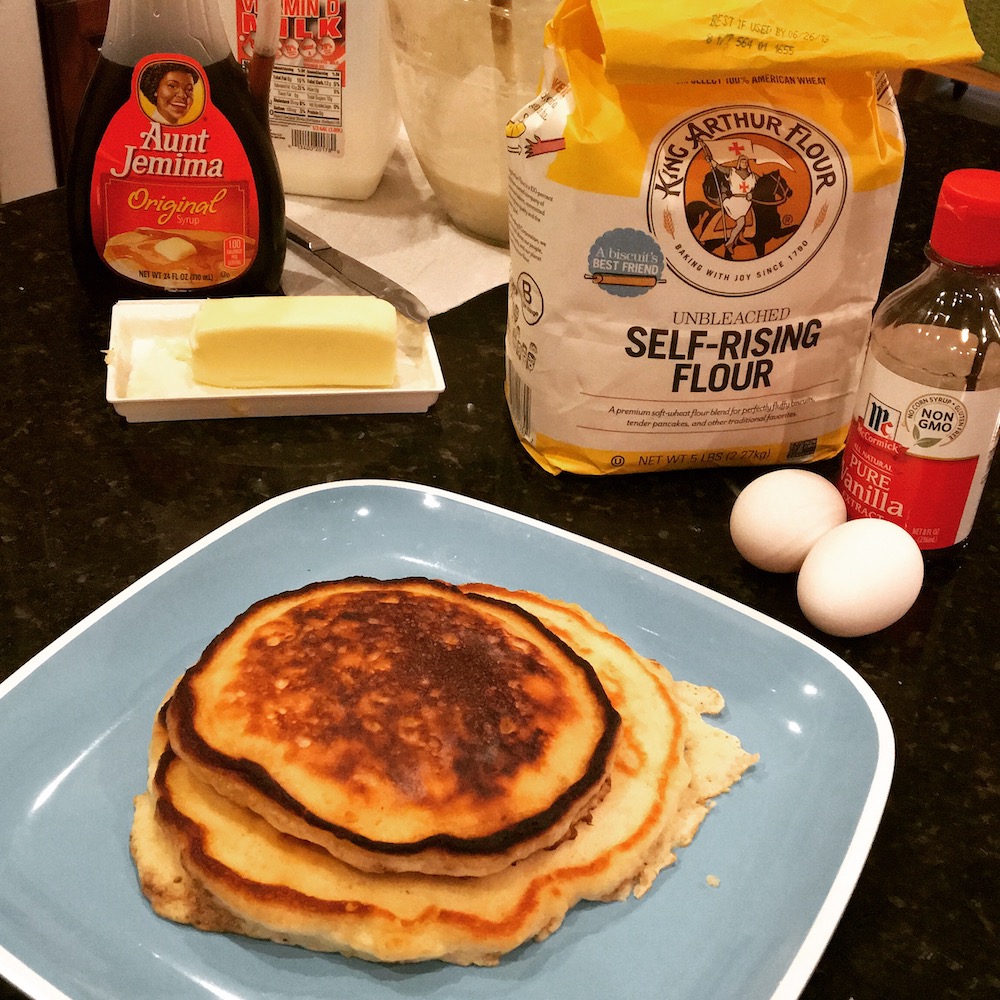 The Stuff you'll Need
2 Cups self rising King Arthur brand flour
2 Large eggs
2 Tblsp Baking Powder
2 Tblsp White sugar
1 Tsp salt
1 Tsp Vanilla extract
1 1/2 Cups whole milk
2 Tblsp Real butter
Combine all the dry ingredients in a large mixing bowl and whisk them together until blended.
In a separate mixing bowl crack the 2 eggs and whisk/beat them until they are 2 times the quantity you started with; this will take some time so get comfortable by pouring yourself a hot cup of CRUSADE Channel Capuchin™ Dark Roast Coffee! (if you dip your pinky finger in the egg batter and can get a little to stand on your finger without dissolving over the sides, you've done a good job)
Add the milk.
Melt the butter but reserve it so its warm and not hot from melting. Add the butter and vanilla. Whisk all these ingredients to incorporate, about 2 minutes or until it begins to expand/become fluffy again. (without a power blender, you'll never get whole milk to fluff so just do the 2 minutes).
Preheat your griddle to medium high heat.
Add the wet mix to the dry mix DO NOT WHISK!!! Using a wooden spoon, incorporate all ingredients by folding the dry into the wet, beings careful to make sure all the flour is absorbed into the wet mix. STOP!! It is ok if your batter is "lumpy so long as all flour is incorporated.
Coat your skillet with fresh REAL butter and flicking a drop of water on the skillet until it "dances"; now your griddle is ready!
Add approximately 1 cup of the FlapJack mix to the griddle and if needed, uses the tip of the wooden spoon to spread the mix evenly. Cook until bubbles arise and pop and the first 1/2-1 inch appears cooked. Flip and cook for 1 minute or until golden brown. Serve hot with REAL butter garnish and fresh fruit preserves.