Mandeville, LA – Exclusive Transcript – If you want to get him involved in politics, make their Congress and their Senate out to be the worst places on earth.  Tell them they should go sit in on the boring-as-hell city council meetings.  Learn about what's going on in the local government.  Go sit in on debates between judges that are running for offices.  Check out today's transcript for the rest…
Begin Mike Church Show Transcript
Mike:  How about Annie in New Jersey?  Hello, Annie, how you doing?
Caller Annie:  Hi, Mike, so glad to talk to you.
Mike:  Thank you very much.  It's nice to hear a happy voice today.
Caller Annie:  I'm glad.  Don't be sad.  You're doing great stuff.
Mike:  It's just been one of those weeks where the feedback and reaction has just been, oh, man, it's just so dull.  Anyway, I thank you.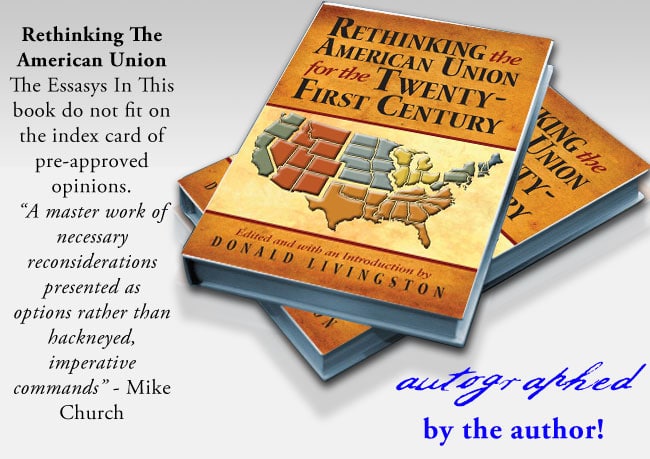 Caller Annie:  The reason I called was, I just wanted to share something with you that my son told me last night.  He's 22, a musician trying to break in or, I don't know, just be in the music business.  I'm sure he will be.  He's very determined.  He started just talking to me on his own about the country and the way things are going.  He said: Kids are very unhappy with what's going on in this country.  The thing that really struck me was he said: It's not going to change peacefully.  I'm not exactly sure where he thinks it's going to go but that's what he said.
Mike:  He said it's not going to change peacefully?
Caller Annie:  Um-hmm.
Mike:  So he has become imbued with armed revolution because he sees it all the time in popular literature and videogames all around him, right?
Caller Annie:  I guess.  I'm not sure.  I'm not sure if that was exactly what he was thinking.  He doesn't see the two parties working.  He's talked before about third party but he doesn't see that really solving the situation.  I'm not sure how to advise him.  I just tell him to listen to your show, but he probably won't listen to me.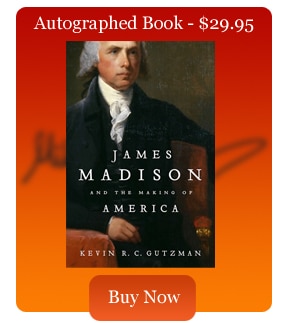 Mike:  Don't tell him that.  What you need to tell him is: Whatever you do, I don't want to catch you listening to that Patriot Channel.  That drives the rebel toward whatever it is you're trying — you've got to play the reverse psychology card on him.  Your question on the board is how to advise a 22-year-old.  I actually do have some advice for that, and that is to tell them to start drinking heavily.  No, I'm kidding.
Tell him to read Tolkien.  Start with the Hobbit and go to the Two Towers and Return of the King.  Tolkien is a work that can convert people.  The themes in Tolkien's work are unlike the themes in any other modern literatures, and they're very popular.  Since they've been dramatized and popularized in movies, you may have a little more success in trying to go: Well, it was a good movie.  [mocking] "I'll just watch the movie.  Why read the book?"  You get a lot more out of the book.  The themes about right and wrong, light and dark, good and bad, war and peace — throughout the Lord of the Rings, the thing most longed for, if they could just throw that damned ring into that volcano, is that they could return to peace.  They could go back to the shire, the sun shines, the showers come, the vegetables in the garden grow and everybody is happy again.  The hobbits are out shooting fireworks and getting drunk in their little community where everyone knows their name.  The themes of Tolkien's work are just wonderful.
I don't think ten-year-olds can read Tolkien, but 22-year-olds certainly can read Tolkien.  It's not dystopian and dark like The Hunger Games.  The Hunger Games, is a horrible ending.  AG, does The Hunger Games, and I know you don't want to play spoiler, but does The Hunger Games have a mildly happy ending in book three?
AG:  Mixed bag, definite mixed bag.
Mike:  You've made it all the way through to the end, haven't you?
AG:  Yep.
Mike:  At the end of Lord of the Rings, like I said, the ring is gone, the sun is out, the hobbits are having a party and life is good.  The light has returned and darkness has been vanquished.
Caller Annie:  I'm sure that's my son's kind of world, let me tell you.
Mike:  Try some Tolkien
Caller Annie:  The politics of it, how do you get them — do you get them involved?  I don't know what to tell him anymore.  I'm disgusted.
Mike:  If you want to get him involved in politics, make their Congress and their Senate out to be the worst places on earth.  Tell them they should go sit in on the boring-as-hell city council meetings.  Learn about what's going on in the local government.  Go sit in on debates between judges that are running for offices.
Caller Annie:  My husband was a councilman, so I know all about it.
Mike:  Go to the meetings.  Learn what the council is doing.  Pay attention to what's going on in your state legislature.  You're in New Jersey.  Go visit the capital.  Go visit Trenton.  Go to a session of the House.  Sit in on it and follow the bills and see what you can make out of it.  Talk to your state representative.  In other words, teach them republicanism, not nationalism.  That would be my suggestion.
End Mike Church Show Transcript