Podcast: Play in new window | Download | Embed
Subscribe: Google Podcasts | Email | RSS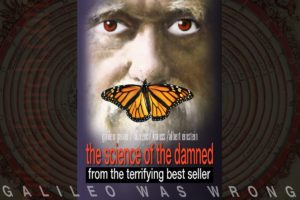 Mandeville, LA – One of the most divisive issues in Christianity today is the continuing existence of the Holy Roman Pontiff, The Pope as we call him. Prior to the Orthodox Schism and then the Protestant Revolution, the veracity of the Holy See's authority was never in doubt among the Catholics of Europe who until this controversy nearly unanimously called themselves "Christians." At the time Martin Luther was plunging daggers into Church doors there arose an existential need to eliminate the Pope and thus Rome as having any authority over the newly minted "Protestants". The Pope then had to be discredited and blasphemous shame brought upon his office. Assigned to this task was John Calvin. Calvin, aided by Luther's fervor (but certainly not Luther's dubious arguments) began an ahistorical assault on the Holy See.
FOLKS, a message from Mike – Modern Wrong World Made Right, The Audio Clip of The Day files, Project 76 feature presentations, Church Doctrine audio & video clips and everything else on this site are supported by YOU. We have over 70, of my personally designed, written, produced and directed products for sale in the Founders Tradin' Post, 24/7,  here. You can also support our efforts with a Founders Pass membership granting total access to years of My work for just .17 cents per day. Not convinced? Take the tour! Thanks for 18 years of mike church.com! – Mike
HERE'S YOUR FREE AUDIO PREVIEW OF THIS CLIP OF THE DAY – TO HEAR THE ENTIRE EPISODE JOIN FOUNDERS PASS NOW! FOR HUNDREDS MORE CLIPS, VISIT THE FOUNDERS PASS MEDIA PLAYER HERE
====================
At that time a young Jesuit named Robert Bellermine would enter Holy orders and through a chain of unlikely events, became the first Papal "apologist" i.e. he defended the Holy See over the course of his existence beginning with St Peter. Bellarmine's work was so voluminous and so accurately detailed, calvinists were reduced to claiming that there was an army of "Bellarmines" that were producing these works, alas it was Bellarmine a capella.
This audio and video feature is a riveting and entertaining guide to those events told by Latinist and expert apologist Ryan Grant. This is Part I of a 3 Part series that is sure to cause the 5 century old controversy to get another public hearing among those who hear this story. En joy and please share with friends and family. To enjoy the entire 1 hr 8 minute feature please login to your Founders Pass account.
Not a Founders Pass member!? PLEASE support the vital work this independent site and Media Network do by becoming a FOUNDERS PASS MEMBER OR FOUNDING FATHER/BROTHER LEVEL SPONSOR and you'll have instant access to this feature and many more like it, for example: Galileo Was Wrong Pt I & II, Darwin Was Wrong Pt I & II and The Modernists Were Wrong Pt I & II. Without your memberships or cash donations we cannot produce these quality works, so PLEASE support our apostolate and invite friends and family to sample the previews here and consider joining the site as well.
-THANK YOU!
-Mike Church