Podcast: Play in new window | Download | Embed
Subscribe: Google Podcasts | Email | RSS
Special!! The World Premiere of an EXCLUSIVE Audio Sneak Peek of "What Lincoln Killed-EPISODE I"! 
Jefferson Approves of Northern States Seceding:
Jefferson, Taylor, and Madison Explain Nullification:
The Timothy Pickering Story:
To put this feature's theme in one sentence it is: the Founders meet Mel Brooks.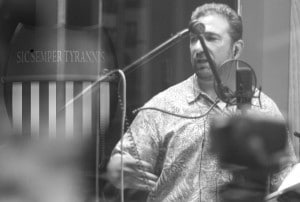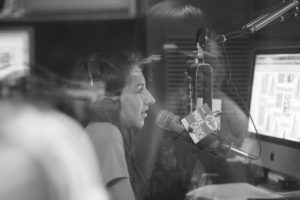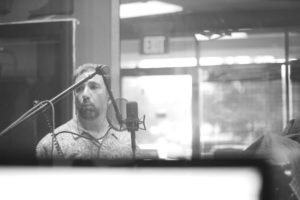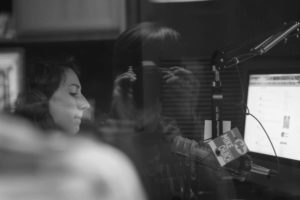 Thanks for the TREMENDOUS REACTION to this effort!
Become an Executive Producer today of the new Founding Father Films Audio Series 'What Lincoln Killed'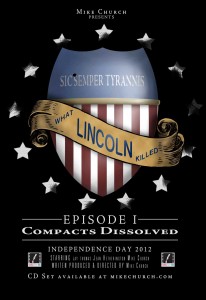 Friends, I thank you for visiting this page as often as you do and for your support of the radio show and FFFilms efforts. Here is your chance to have a bit of fun while teaching the rest of America real history. How? By joining me as an Executive Producer of this exciting new audio adventure that takes the listener on an educational journey! We are seeking financial support for this new labor of love "What Lincoln Killed". The investment is but $100 and you will have your name in the credits as an Executive Producer! Plus, you will receive a signed, numbered, limited edition of the 3 CD set when it comes out. We already have 50 Executive Producers but our goal is a total of 500 Executive Producers, so Join Us! Click Here and invest $100 to be a part of history in the learning.  Still have questions or want more details please feel free to comment below, or email me: kingdude@mikechurch.com ! Yours to count on, Mike Church Synopsis of the AUDIO CD project (just reminding everyone interested that this is an AUDIO only feature NOT film or DVD) Synopsis – What Lincoln Killed, Episode 1: Compacts Dissolved This audio feature will be produced in the same manner that I produced the original Road to Independence radio docudrama, which debuted on July the 4th, 2007 and The Fame of Our Fathers, which followed and debuted on Black Friday 2008, and then The Spirit of '76, which debuted on Constitution Day, September 17th. The reason I chose audio for this is because audio is, number one, what I have been doing for the last 20 years.  I'm really familiar with it and knowledgeable and skilled enough at it that I can do a lot of the work myself.  We can do most of the work at the Founding Father Films Studio where the radio studio is.  Number two, it's quicker to do.  If we decide to do Episode 2 and Episode 3, then we don't have to wait as long, marshal as many resources together.  We can crank them out pretty quick.  I can actually imagine that we could get Episode 2, at the least, out before the end of the year, if not all three of them. The synopsis of the story basically is we pick up shortly after the Constitution has been ratified and the trouble begins.  The nationalists begin to assert themselves, with Hamilton's bank bill and an early test of the taxing power.  First there was a whiskey tax and then there was a carriage tax.  The story picks up with John Taylor of Caroline protesting mightily the carriage tax and the reasons why he says the carriage tax is unconstitutional and why the State of Virginia and its citizens shouldn't have to pay it.  We see early reestablishment of what was known to be, which was that the states were sovereign and they had some say so over the Constitution. Then as we go through the timeline from the beginning of the 1790's to the end of the 1790's, we learn a little bit about the Kentucky and Virginia Resolutions and who actually wrote them.  It's a great story that no one has really ever told, and why specifically they were written.  That's in the feature.  Then we fast forward to around 1814 or so and lo and behold, we find that there's a bunch of Northern states that want to secede, that's right, Northern states.  We tell that story. All the while we're telling this story, we're reemphasizing the point that at every instance, whether it's the carriage tax, whether it's Kentucky and Virginia Resolutions, whether it is the War of 1812 and the 1814 Hartford Convention, states and statesmen assert the sovereignty of the states as unquestionable.  It's natural.  It is what it is and no one questions it, nor does anyone question whether or not a state can leave the union.  They do question whether or not they should and whether or not the union should prevail in all cases, but it's rarely intimated, that the states have anything but the authority to withdraw, because they created the general government under the Constitution to start with. That's the basic storyline.  Part 1 takes us all the way to the first real big sign of trouble.  I don't want to give away who it is, but he is a very famous Southern quasi-founder who most people will probably not believe was the source, or should I say the muse, the inspiration, for what Lincoln thought about the states and the perpetuity.  I also mention, in What Lincoln Killed, Episode 1: Compacts Dissolved, we're breaking some new ground here.  This is not your father's, not even Mike Church's docudrama as we have previously done them.  Even though I always put humor and good-natured fun into the scripts, or I try to, this is all new territory here.  There is a lot of humor here.  Not only is there a lot of humor, but it's good, political satire humor.  It fits. To put this feature's theme in one sentence it is: the Founders meet Mel Brooks.  I think that not only will listeners learn a lot and be inspired to rediscover their state's sovereignty and their rights under the Constitution, but I also think people are just going to laugh their behinds off. That's the synopsis for What Lincoln Killed, Episode 1: Compacts Dissolved. – Mike Church, 08 June, 2012