Podcast: Play in new window | Download | Embed
Subscribe: Google Podcasts | Email | RSS
Mandeville, LA – Exclusive Transcript – Money is not transcendent.  I'm not so naïve to think you don't need it and some manner of wealth in order to survive, or in some instances in order to share it with those who may be temporarily or permanently less fortunate, is a good thing.  Without that Transcendent there, all these things that are based solely in dollar signs and dollar amounts are fleeting.  They don't last.  Such is our government.  Check out today's audio and transcript for the rest…
Begin Mike Church Show Transcript
Mike:  Scott is in Florida next up on the Mike Church Show, Sirius XM Patriot Channel.  How you doing?
Caller Scott:  Hey, Mike, how you doing?
Mike:  I'm well, sir, thank you.
Caller Scott:  I'm a longtime listener.  I actually met you back at the RNC at the Bruberger place in Tampa last year.
Mike:  That was a great time, a great day.  Thanks for coming out.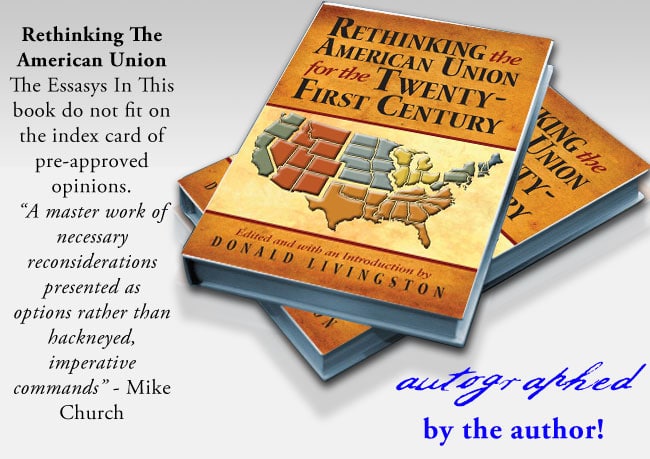 Caller Scott:  I was, I think, the only military guy that showed up there.  I gave you that coin.
Mike:  That's right.  Was that a Coast Guard coin?
Caller Scott:  That was.  I was at a Coast Guard —
Mike:  You were on a gunboat.
Caller Scott:  I was on a small team but we did a bunch of different boats.
Mike:  That makes a fine addition to my collection of military coins that you listeners have given me.  Thank you very much again for that.  It's been well cared for.
Caller Scott:  Happy to hear it.  I had a comment about your poll.  I have a problem with polls.  They're so strict in the wording and what people might think about them and what they say.  I think when you ask someone if they want more spending on something, they naturally would think they want something to get better.  I've seen my budget in the military go up and go down.  I've seen us get exactly zero percent better at how we do our job in relation to the budget.  This audience will obviously know it, but just throwing money at something at a government level absolutely doesn't fix a problem.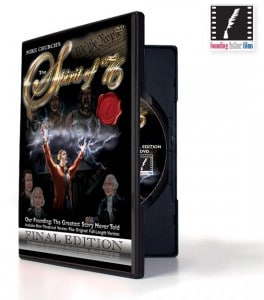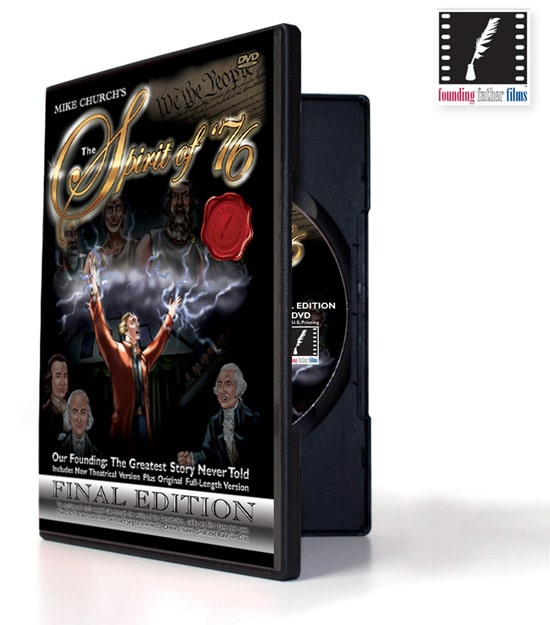 Mike:  I don't think throwing money at anything at any level fixes things.  We seem convinced otherwise that the root of our problems is money and is financial.  I'm as susceptible to this as any of you are and have to deal with it on a daily basis.  What you ultimately find out is that when you make some kind of or have experienced some manner of financial success, it is very short-lived.  It feels great for a moment.  I've got this and can spend this.  It's fantastic.  What's next?  What's next?  That's why the Transcendent is called the Transcendent, Scott, because it transcends all things.  It doesn't matter how much cash you have in your bank or your savings account.  You're serving your Lord and Savior Jesus Christ as a Christian is charged to do and you're practicing good Christian and gentlemanly chivalry.  You ought to have an awful lot of satisfaction in your life, in knowing that you're doing what you have been commanded by Christ to do.  Again, that's why the Transcendent is called the Transcendent.
Money is not transcendent.  I'm not so naïve to think you don't need it and some manner of wealth in order to survive, or in some instances in order to share it with those who may be temporarily or permanently less fortunate, is a good thing.  Without that Transcendent there, all these things that are based solely in dollar signs and dollar amounts are fleeting.  They don't last.  Such is our government.  Our government is all about money.  People think it's about power.  It's not about power.  It's not about socialism versus capitalism.  That's demagogic talk that sells books and movies and gets people to listen to radio shows and watch television.  That's all that is.
What really is going on is a massive redistribution of resources with the government and those that have bought favor with the government doing the redistributing in favor of the same.  That's what's going on here.  That's the great tragedy of it.  It doesn't have to be that way.  Can you completely eliminate that?  I don't think you can, designing men being designing men.  I certainly think you can mitigate it and limit it to small spheres if you are vigilant in policing it and vigilant with great fidelity towards your principles, especially when it comes to your governing principles and things you should not do.  I didn't mean to go off on a tangent.
Caller Scott:  It happens.  That's why I listen to the show.
Mike:  Scott, thanks a lot.  Good to hear from you.
Caller Scott:  Absolutely.  Thanks for taking my call.
End Mike Church Show Transcript