Mandeville, LA – Exclusive Transcript – Hayes actually went to Red Hill, which is where Henry lived and died, and asked permission of the family and the curator of the family estate and found Henry's own diaries and the logs that Patrick Henry used to catalog his possessions.  Back in those days, if you had books, books were like — what would you compare a book to today?  A book was a prized possession.  They were very difficult to make.  Usually what would happen is somebody would purchase a copy and they would read it and then they would send it to someone else.  Check out today's transcript for the rest…
Begin Mike Church Show Transcript
Mike:  You know what I did the other night?  I got the volumes of the documentary — here's what the volumes are called: Documentary History of the Ratification of the Constitution, edited by John Kaminski.  You want to talk about a labor of love, I think there were 20 volumes.  These are not paperback volumes.  These are massive encyclopedia-sized volumes.  I know the two that I have, Volumes IX and X, contain the end of the Massachusetts Convention and the entire Virginia Ratifying Convention.  I got it out the other day and decided to thumb through it looking for some guidance and reverence on the internet sales tax issue and whether or not anyone ever dreamed that it could be possible that the United States Senate would use its powers to try and micromanage or control tax policies of states.  Of course, I found nothing of the sort.  As a matter of fact, I found the exact opposite.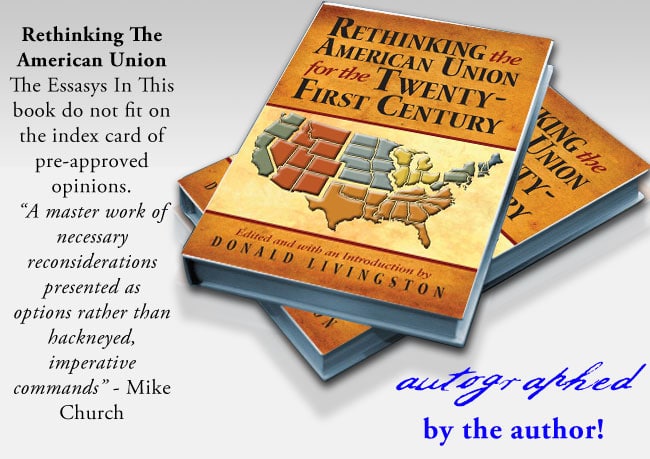 What I was really fascinated by in reading almost an entire morning's, 9:00 to noon, soliloquy, monologue by Henry.  Number one, how did the transcriptionist do it who had to use a quill pen and pieces of parchment paper?  How in dude's holy name did he keep up with all of these guys?  Just pouring fourth from their mouths was eloquence like you just heard.  Number two, how did Henry do it?  How did Henry do it?  In one particular day he did the entire day.  He started at 9:00 and ended a little before noon.  They went to lunch, came back, started at 1:00 and ended at 4:00.  How do you do that?  You can find some clues, if you're interested in historical stuff — I always think when I take sidebars into American history and start talking about the past that I'm just boring people to tears on their way to work.  You can find clues to this in Kevin Hayes' book.  I don't mention this book often enough.  As a matter of fact, we should have had Hayes on the show when he wrote the book back in 2009.  It's called The Mind of a Patriot.
Hayes actually went to Red Hill, which is where Henry lived and died, and asked permission of the family and the curator of the family estate and found Henry's own diaries and the logs that Patrick Henry used to catalog his possessions.  Back in those days, if you had books, books were like — what would you compare a book to today?  A book was a prized possession.  They were very difficult to make.  Usually what would happen is somebody would purchase a copy and they would read it and then they would send it to someone else.  If you read the correspondence of Madison and Jefferson, Jefferson and Monroe, Jefferson and all of his other correspondents, you will find in many of their letters thank you notes for being lent books.  They'll actually thank the person writing the letter for lending them the book.  They'll send the book along and when that person is done with it, they'll send it back or they'll it to someone else because they've been given permission.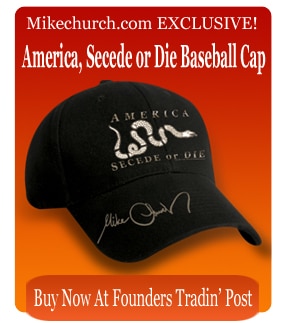 What was amazing is before these events, the skull sessions that Henry engaged in to prepare for the federal convention.  According to Hayes, it appears that Henry might have read the entire documentary history, whatever was available, of the Athenian and Roman Senate.  I'm not making this up.  He might have read the entire history.  He had all the volumes. He had all of Cicero's work.  I can't remember who the Greek author was.   Just to listen to my buddy Jean Hetherington bring Henry to life in Spirit of '76 and other documentaries that we produce here in the studio, when we're not on the air doing radio, at Founding Father Films, and to know the backstory of him — we call it a filibuster today.  If somebody goes four hours, five hours, seven hours in the Senate, [mocking] "What a feat, unseen in human history!"  No, actually no.  Anyway, thought I'd drop that in, a little history lesson there.
End Mike Church Show Transcript