Podcast: Play in new window | Download | Embed
Subscribe: Google Podcasts | Email | RSS
[private FP-Yearly|FP-Monthly|FP-Yearly-WLK]
If you're having problems playing the video, please download it, there may be an incompatibility with your browser.
[/private]
This Day In Founders History – 13 November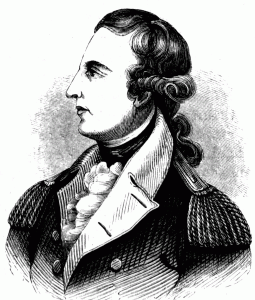 On this day in 1775, Brigadier General Richard Montgomery captured Montreal. Ethan Allen had been defeated by the British under Guy Carleton at Montreal in September. Although Allen was captured and imprisoned, it helped American forces as Carleton focused his attention on Allen and refused reinforcements to Fort St. Jean, which General Montgomery's expedition laid siege to. Major Charles Preston surrendered Fort St. Jean to Montgomery on 3 November. With the path cleared, Montgomery and his forces easily captured Montreal on 13 November.
In 1865 on this day, South Carolina ratified the 13th Amendment to the U.S. Constitution, which abolished slavery.