Podcast: Play in new window | Download | Embed
Subscribe: Google Podcasts | Email | RSS
[private FP-Yearly|FP-Monthly|FP-Yearly-WLK]
If you're having problems playing the video, please download it, there may be an incompatibility with your browser.
[/private]
This Day In Founders History – 2 October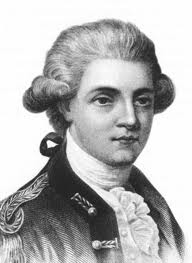 On this day in 1780, in Tappan, New York, British Major John André was hanged as a spy. André was an accomplice of American General Benedict Arnold, who had offered to surrender West Point to the British. André was captured on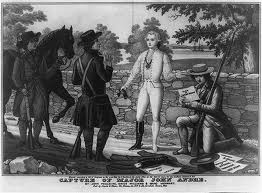 September 23 and found to have papers in his boot showing the British how to take over the fort, in Arnold's handwriting. Six days later, after a board of senior officers was convened, André was found guilty of being behind American lines "under a feigned name and in a disguised habit" and it was ordered "Major André…ought to be considered as a spy from the enemy, and that agreeable to the law and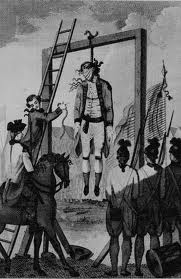 usage of nations, it is their opinion, he ought to suffer death." He was allowed to write a letter to General Henry Clinton, his commander, and one to General George Washington. In his letter to Washington, he requested that he be executed by firing squad rather than by hanging, but the rules of war prevailed and he was hanged.