This Day In Founders History – 20 September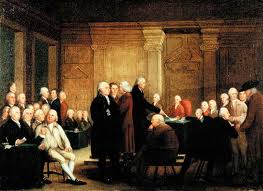 On this day in 1776, the Continental Congress adopted the Articles of War. These articles included items such as every enlisted soldier being required to take an oath, punishment for mutiny or sedition, time allowed for furlough, court martial procedures, reporting requirements for officers, quartering of soldiers, proper conduct of a soldier, etc. The Articles of War were comprised of 18 sections totaling 99 articles.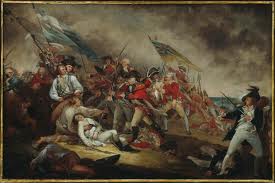 One notable birthday on this day in history in 1744, that of Lieutenant Colonel Thomas Grosvenor of Connecticut. Grosvenor served in the Continental Army during the Revolutionary War, served on the personal staff of General Washington, was a member of the Society of the Cincinnati, and served as a judge in Connecticut. Grosvenor is depicted in the foreground of John Trumbull's painting The Death of General Warren at the Battle of Bunker's Hill, June 17, 1775.
(Video and audio will be posted tomorrow for Founders Pass Member, we apologize for the delay.)