Podcast: Play in new window | Download | Embed
Subscribe: Google Podcasts | Email | RSS
[private FP-Yearly|FP-Monthly|FP-Yearly-WLK]
If you're having problems playing the video, please download it, there may be an incompatibility with your browser.
[/private]
This Day In Founders History – 25 October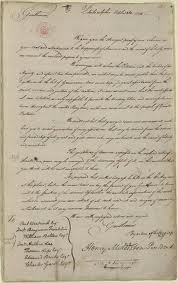 On this day in 1774, the Continental Congress "resumed the consideration of the address to his Majesty…was approved and ordered to be engrossed. Resolved, That the address to the King, be enclosed to the several colony agents, in order that the same may be by them presented to his Majesty…Ordered, That Mr. Richard Henry Lee, and Mr. John Jay, be a committee to prepare a letter to the agents of the several colonies." This address to his majesty was a petition to King George III, and John Dickinson is most often credited as the document's author. The petition was signed the following day.
"We ask but for Peace, Liberty, and Safety. We wish not a diminution of the prerogative, nor do we solicit the grant of any new right in our favour…Filled with sentiments of duty to your Majesty, and of affection to our parent state, deeply impressed by our education, and strongly confirmed by our reason, and anxious to evince the sincerity of these dispositions, we present this Petition only to obtain redress of Grievances, and relief from fears and
jealousies, occasioned by the system of Statutes and Regulations adopted since the close of the late war, for raising a Revenue in America—extending the powers of Courts of Admiralty and Vice Admiralty—trying persons in Great Britain for offences alleged to be committed in America—affecting the Province of Massachusetts Bay—and altering the Government, and extending the limits of Quebec; by the abolition of which system the harmony between Great Britain and these Colonies, so necessary to the happiness of both, and so ardently desired by the latter, and the usual intercourses will be immediately restored.  In the magn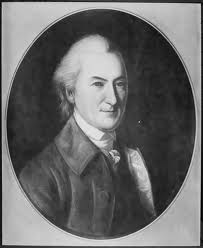 animity and justice of your Majesty and Parliament we confide for a redress of our other grievances, trusting, that, when the causes of our apprehensions are removed, our future conduct will prove us not unworthy of the regard we have been accustomed in our happier days to enjoy. For, appealing to that Being, who searches thoroughly the hearts of his creatures, we solemnly profess, that our Councils have been influenced by no other motive than a dread of impending destruction."