Podcast: Play in new window | Download | Embed
Subscribe: Google Podcasts | Email | RSS
[private FP-Yearly|FP-Monthly|FP-Yearly-WLK]
If you're having problems playing the video, please download it, there may be an incompatibility with your browser.
[/private]
This Day In Founders History – 29 October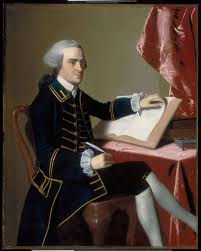 On this day in 1777, John Hancock resigned as president of the Continental Congress. His letter reads, "Friday last completed two years & five months since you did me the honor of electing me to fills this chair…My health being very much impaired I find some relaxation absolutely necessary after such constant application. I must therefore request Your indulgence for leave of absence for two months." Although Hancock desired an extended leave of absence, he never reclaimed the position of president, as Henry Laurens wa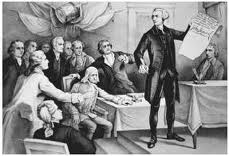 s elected to replace him. Hancock served as president when Congress was forced to flee twice, once to Baltimore after Washington was driven from New York and New Jersey by the British and once when the British occupied Philadelphia. Hancock was also president when the Declaration of Independence was adopted and signed.