Podcast: Play in new window | Download | Embed
Subscribe: Google Podcasts | Email | RSS
[private FP-Yearly|FP-Monthly|FP-Yearly-WLK|FP-Free]
If you're having problems playing the video, please download it, there may be an incompatibility with your browser.
[/private]
This Day In Founders History – 5 September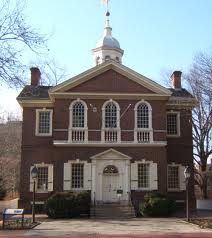 On this day in 1774, the first session of the Continental Congress convened at Carpenters Hall in Philadelphia, with 56 men in attendance from all the colonies except Georgia. Peyton Randolph of Virginia was elected as the first president of the Continental Congress. During the First Continental Congress, delegates met through the end of October and discussed various plans. Joseph Galloway of Pennsylvania introduced a "Plan of Union of Great Britain and the Colonies," which was a plan of compromise with Britain. Only five colonies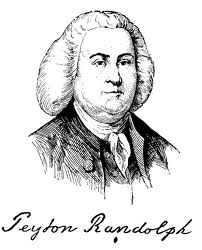 supported this plan. Paul Revere brought the Suffolk Resolves to the Congress, consisting of political statements by a number of Boston-area communities.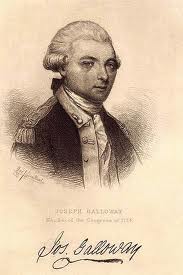 This further divided the Congress, although the majority voted in favor of the Suffolk Resolves and against the Galloway Plan. A declaration of rights and grievances addressed to King George III was finally drafted by the delegates.
Delegates present per the original Journals of the Continental Congress: (NH) John Sullivan, Nathaniel Folsom (MA) Thomas Cushing, Samuel Adams, John Adams, Robert Treat Paine (RI) Stephen Hopkins, Samuel Ward (CT) Eliphalet Dyer, Silas Deane, Roger Sherman (NY) James Duane, John Jay, Philip Livingston, Isaac Low, William Floyd (NJ) James Kinsey, William Livingston, John Dehart, Stephen Crane, Richard Smith (PA)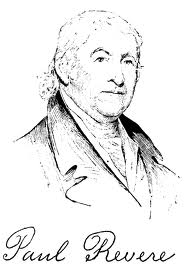 Joseph Galloway, Samuel Rhoads, Thomas Mifflin, Charles Humphreys, John Morton, Edward Biddle (DE) Caesar Rodney, Thomas McKean, George Read (MD) Robert Goldsborough, William Paca, Samuel Chase (VA) Peyton Randolph, Richard Henry Lee, George Washington, Patrick Henry, Richard Bland, Benjamin Harrison, Edmund Pendleton (SC) Henry Middleton, John Rutledge, Christopher Gadsden, Thomas Lynch, Edward Rutledge