Podcast: Play in new window | Download | Embed
Subscribe: Google Podcasts | Email | RSS
[private FP-Yearly|FP-Monthly|FP-Yearly-WLK|FP-Free]
If you're having problems playing the video, please download it, there may be an incompatibility with your browser.
[/private]
This Day In Founders History – 6 September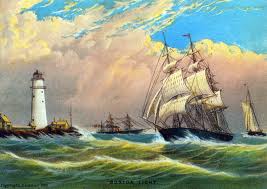 On this day in 1716, the first lighthouse was built in the United States, Boston Light, located on Little Brewster Island in Boston Harbor. The original lighthouse was held by British forces during the Revolutionary War and attacked and burned twice. In 1776, as British forces withdrew, they blew up the tower, completely destroying it. The current lighthouse on that location was its reconstruction, in 1783, and is the second oldest working lighthouse in the U.S.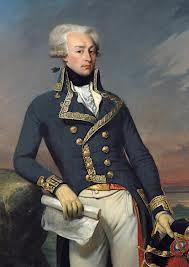 One notable birthday on this day in history in 1757, that of Gilbert du Motier, Marquis de Lafayette. Lafayette was born into French aristocracy and served as major-general in the Continental Army under George Washington during the American Revolutionary War and a leader of the Garde Nationale during the French Revolution. Lafayette formed a close friendship with George Washington that lasted until Washington's death. Later, President Monroe invited Lafayette to visit the United States and during his trip he visited all 24 states. Many cities and monuments in the U.S. are in honor of Lafayette and his contributions to the American Revolution.