Podcast: Play in new window | Download | Embed
Subscribe: Google Podcasts | Email | RSS
[private FP-Yearly|FP-Monthly|FP-Yearly-WLK]
If you're having problems playing the video, please download it, there may be an incompatibility with your browser.
[/private]
This Day In Founding Fathers History – 18 April 2013
On this day in 1775, Paul Revere made his famous ride. Revere was employed by the Boston Committee of Correspondence and Massachusetts Committee of Safety as an express rider to carry news and messages. On the night of 18 April, Revere was instructed to ride to Lexington to warn Samuel Adams and John Hancock that British troops were pursuing them for arrest. In Charlestown, Revere borrowed a horse and verified that his signal had been hung in the church bell tower, two lanterns signaling the troops would row "by sea" across the Charles River rather than "by land." As Revere made his way to Lexington, he warned citizens he passed. After delivering his message to Adams and Hancock,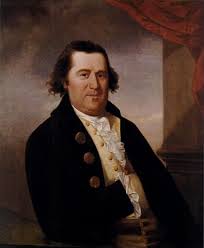 Revere was joined by William Dawes, another rider sent on a different route to deliver the same message. As Revere and Dawes departed for Concord, Dr. Samuel Prescott joined them, although all three were shortly arrested by British patrol. Prescott and Dawes both escaped but Revere was held before being released. Henry Wadsworth Longfellow wrote the famous poem of Paul Revere's Ride, "Listen, my children, and you shall hear, of the midnight ride of Paul Revere…One if by land, and two, if by sea; And I on the opposite shore will be." 1
1 "Remembering patriots like Paul Revere, William Dawes," Bangor Daily News, http://bangordailynews.com/2013/04/14/opinion/remembering-patriots-like-paul-revere-william-dawes/; "The Real Story of Revere's Ride," The Paul Revere House, www.paulreverehouse.org/ride/real.html; "Paul Revere's Ride: The Landlord's Tale," Henry Wadsworth Longfellow, Google Books.